25 Best Open World Games for Android Offline in 2023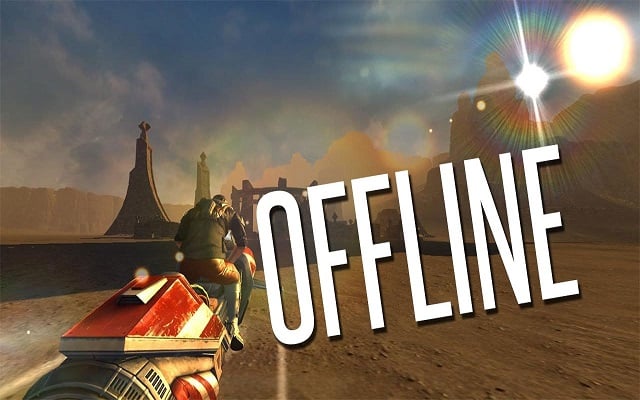 Today we have decided to discuss the best open-world games for android Offline and that's specifically for those readers who are crazy about games. Android games are getting better every month and we see changes along with advancements in graphics.
The continuous development in the smartphone provides great opportunities for top game developers to hit the Google Play Store with their best lot. However, there is one issue with the play store that most of the best games can't be played without an internet connection. Which in return affects the gaming experience and limits players in those countries where finding a fast internet connection can be a tough task.
25 Best Open World Games for Android Offline
However, in today's blog, we are going to share a list of 25 Best Open World Games for Android Offline under and you can enjoy them by playing offline.
Here is the list of 25 Best Open World Games for Android Offline:
1) Oceanhorn 2: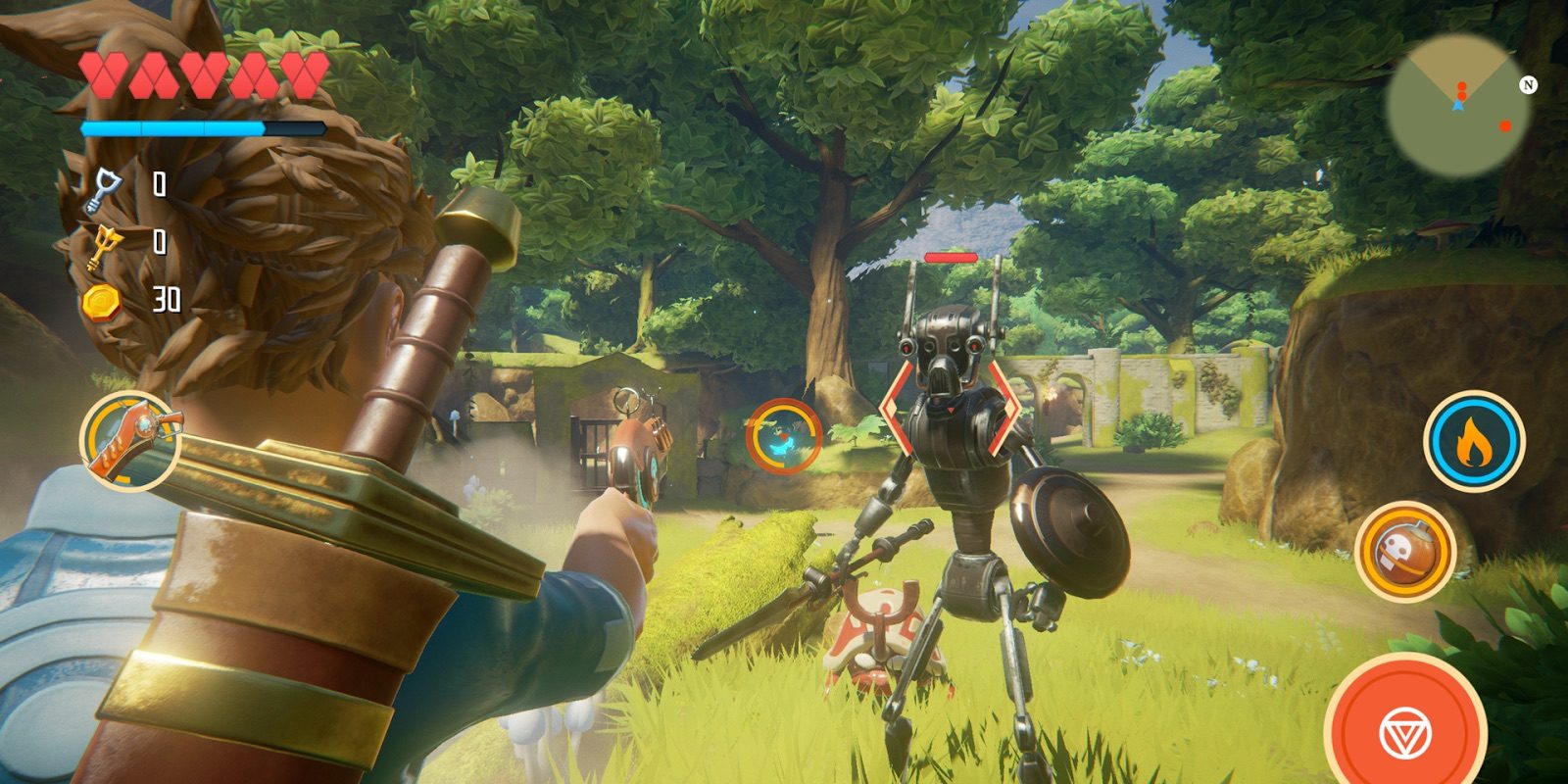 Oceanhorn 2 is one of the best open World Games for android offline. In this game, Hero passes through many exciting adventures and dangerous battles on the way to the target. The hero starts a journey across various continents of the fantasy world of this Android game. The game features stylish graphics, a huge world, exciting tasks, and Unique munitions.
During the course of the game, Hero, Trin, Mayfair, and Gen make an escape to White City where they discover that Mesmeroth is plotting to take the throne. In order to stop this, Hero and his companions begin their journey to locate the three Sacred Emblems of Sun, Earth, and Ocean During the battle of Great Forest, Hero defeats Chora Tuyk, and takes the Emblem of Earth. In the later stages, the group travels to Submeria, where they destroy Yurmala, a gigantic demon turtle, and collected the Emblem of Ocean.
To download the game, click here.
2) Crime Wars island:
Crime Wars Island features a big open world, perfect graphics, and well-configured character controls. It is an action game for android mobile devices developed by indie game studio ZULU. You can enjoy this game by downloading it from your Google Play Store. Crime Wars Island is considered to be one of the best open World Games for android offline like GTA.
Crime Wars Island is an excellent third-person shooter action game. During the course of the game, urban and street crime have reached an uncharted level. The city law-enforcement authorities provided gangsters with the entire city and eliminating all the units of the police and other agencies from there. Consequently, everyone is doing what they want to and committing crimes and this remains absolutely unpunished. As a result, shooting, plundering, robbery, explosions, etc have become a common sight in the city.
To download the game, click here.
The third game in our list of best offline games 2019 is:
3) City Gangster:
You must be at least 17 years old to download the City Gangster game on your android device. This game is available in multiple languages and its size is 150MB. This game is based on a Realistic Gangster store so it is one of the exciting action games for android. During the gameplay, fierce criminal gangs captured South San Andreas in the early 90s.  Because of this, the crime and corruption rate in the city reached an unparalleled level. Now, solely, it was the job of the new enforcement officer Ken to take care of the city. So during the game you must help Ken to maintain law and order in the city again. City Gangster is one of the best offline open-world games for android.
City Gangster game Features:
Drive all cars in the city freely
Realistic city car driving
Realistic gang wars
More than 30 cars
Realistic traffic system
Big city maps (enormous city like San Andreas)
Various camera angles (Inner cam, Front cam, outer cam and more)
Amazing 3D graphicsMore than 15 language support
More than 10 weapons
To download the game, click here.
4) Grand Theft Auto:
It is an action-adventure video game. It is primarily developed by Rockstar North and published by Rockstar Games. The game is set in fictional locales modeled on cities, usually, either Liberty City, Vice City, or San Andreas, which are stand-ins for New York City, Miami, and the state of California.
Every game in this exhilarating series lets the player take on the role of a criminal in any major city. We are talking about a player who intends to rise through the ranks of organized crime. During the game, the player is given several missions by kingpins and other corrupt people in the city underworld which must be completed to advance in the game. These missions mostly include assassinations and other violent crimes. Some other types of missions include taxi driving, firefighting, street racing, bus driving, or learning to fly helicopters and fixed-wing aircraft. Without any doubt, it is one of the best open-world games for android.
To download the game, click here.
5) Future Crime Simulator:
Future Crime Simulator is also one of Best Open World Games for Android Offline. It is a greatest adventurous game. This game comes with best features such as
Action 3D TPS
Intriguing plot twist
Futuristic weaponry and vehicles at your disposal
Multiple humanoid races with unique skills.
Elite war soldier made of iron
In this game, the player is on your secret mission. The player fights his way through the aggressive city fraction. Players use weapons of the future and destroy enemies in your way.  This app is listed in the Action category of the play store. Future Crime Simulator can be downloaded and installed on android devices supporting 9 API and above. In the future, crimes are forbidden, however, there is one place remaining in the world where creatures refuse to lead a peaceful life. And then your role comes as an elite war soldier made of iron heading towards a secret mission.
To download the game, click here.
6) Ark: Survival Evolved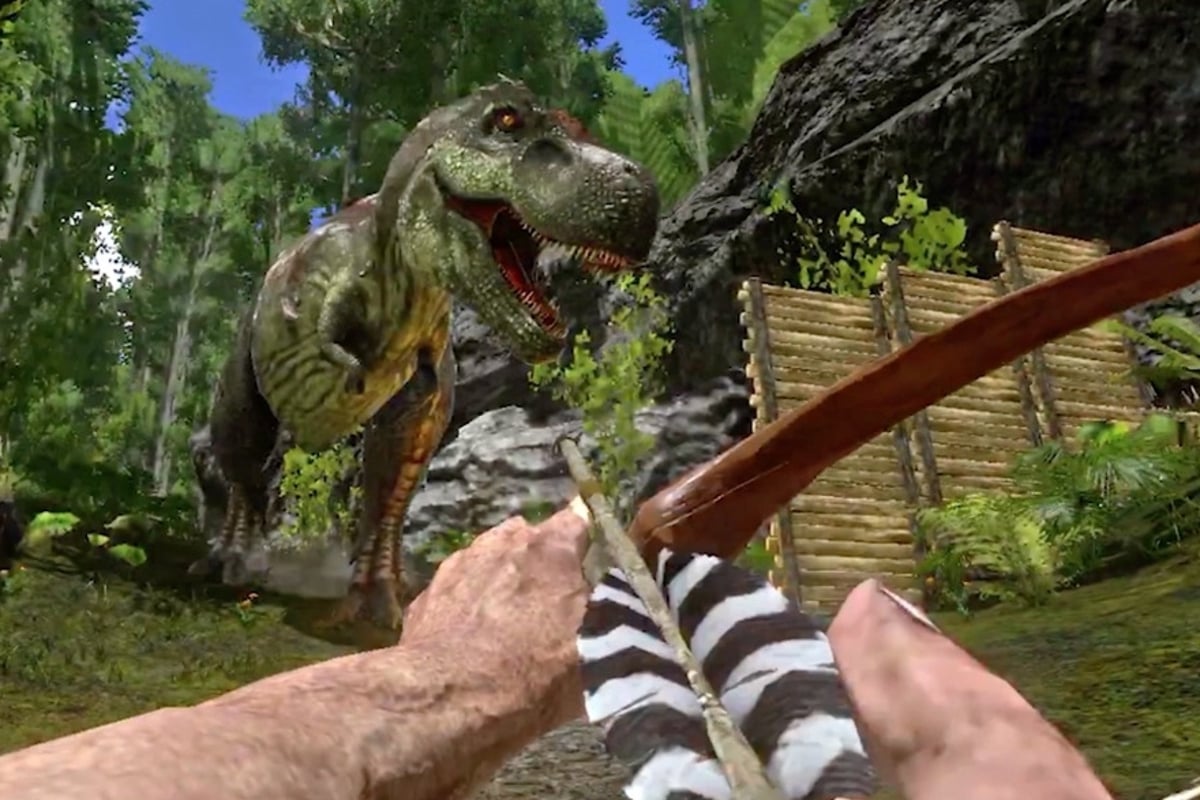 ARK Survival Evolved is one of the most popular open-world games for android available today. It takes us to a pre-historic time of dinosaurs.  We can tame, train, and use them in battle along with carrying out other important work. It is an ultimate mobile dino-adventure high graphics android game.  Ark survival evolved encompasses a huge game world and more than 80 unique dinosaurs and other prehistoric creatures. You can also meet up with other players in this Jurassic-era open-world in order to form tribes or communities and work collectively to build colonies of survivors. For history lovers, it is one of the best open world games for android.
To download the game, click here.
7) Mad city crime stories: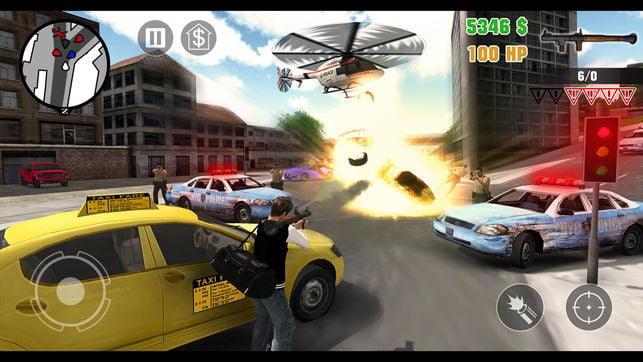 You can enjoy the mad city crime stories games by downloading from your play store on your android device as this is also best Open World Games for Android Offline. Overall rating of apk of Mad City Crime Stories 1 is 4.1. Mad City Crime Stories 1 content rating is Teen.
Mad City Crime Stories 1 1.35 apk requires following permissions on your android smartphone.
Receive SMS messages
Open network sockets
Access information about networks
Read only access to phone state
Write to external storage
Prevent processor from sleeping or screen from dimming
Mad City Crime Stories 1 Features:
 Missions
Third Person control
Cool Classic cars & Sports cars
Brilliant vehicle and drift physics
Open world Environment
Weather effects
Voices
60 Cars
10 Motorbikes
To download the game, click here.
8) Super Rope Girl:
Super Rope Girl, a fearless hero, is one of best open world android games offline like GTA. The game features:
Nonstop action 3D shooter with rpg elements
Realistic physics and top edge visual effects
Variety of cars, guns, quests and skills
Advanced AI system for more challenging game-play.
The background of the game is as such that the super rope girl was a police officer in the past but she didn't have enough freedom. Now she is a reckless avenger and soon her enemies will fall down to her feet. Her best weapons are rope, super kick and her killing beauty. Now the super rope girl is able to stand against the global crime. She flies free above the city with the help of her rope and magnificent flips. The brave rope girl.
In this game you will learn secrete rope techniques. The aim of the game is to stop crimes, burglaries and thefts.
To download the game, click here.
9) Dark Days: Zombie Survival: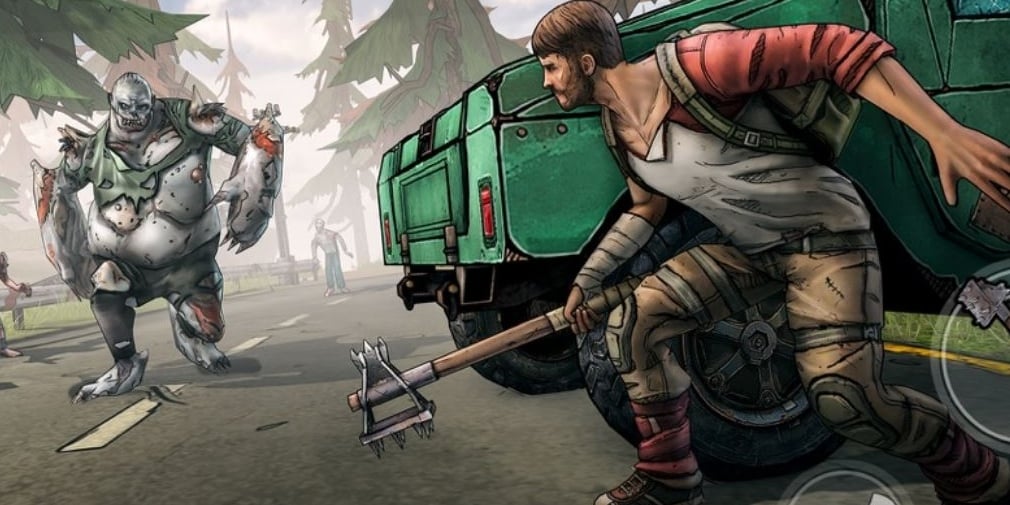 This game incorporates a zombie survival gameplay. Earth and humanity itself are fighting for survival after an unknown pandemic wreaked havoc on the planet. Nearly the entire population of the earth was turned into bloodthirsty zombies. it is one of the most frightening android open-world games. The calamity struck and towns were flocked with the walking dead. In response, the earth's military forces dropped thermonuclear bombs in the most infected regions, but it was too late. The pandemic was out of control then and all the hope was lost.
People left their homes to find shelter from the zombies. They began to build shelters to survive their final days in the post-apocalyptic era. Therefore, the main motive of the game is to fight. gather resources, build your shelter, and survive.
To download the game, click here.
10) Gangster City: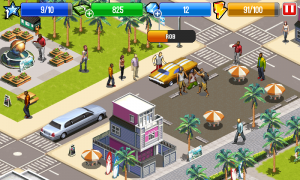 Gangster city is a continuation of the series, which has become popular around the world and is loved by so many players. The game is wrapped up in a new beautiful cover of modern graphics. In this game you are supposed to play for the criminal. You can shoot from the weapon, drive around the city on the stolen cars. Moreover, you can be involved in criminal fights and many other things. In Gangster city there is magnificent graphics and all the details of the game are accurately traced. In the game there is also an excellent postscoring of weapons and cars.
This app has access to:
Identity
find accounts on the device
Contacts
find accounts on the device
Phone
read phone status and identity
Photos/Media/Files
read the contents of your USB storage
modify or delete the contents of your USB storage
Storage
read the contents of your USB storage
modify or delete the contents of your USB storage
Wi-Fi connection information
Device ID & call information
read phone status and identity
receive data from Internet
view network connections
full network access
control Near Field Communication
run at startup
control vibration
prevent device from sleeping
Google Play license check
To download the game, click here.
11) Clash of Crime Mad City War:
Clash of Crime Mad City War is best high graphics open world android games. You can download free game, supported by operating system: Android 4.0+. Overall rating of apk of Clash of Crime Mad City War Go is 4.3.  Clash of Crime Mad City War Go content rating is Mature 17+. This app is listed in Racing category of play store. This Racing app developed by CactusGamesCompany.
This game Features:
• Countless hours of game-play
• Visually stunning updated graphics, character and vehicle models
• High-Definition quality resolution
• Game-play optimized for touch screen devices
• Customization traffic frequency
To download the game, click here.
12) Gangster Vegas: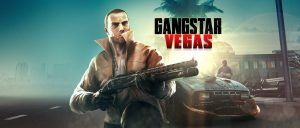 It is an open world action-adventure video game developed by Gameloft and is considered to be the best open world games for android like GTA. where you control a small time crook who wants to go up a notch in Las Vegas's underworld. It is the fifth main installment in the Gangster series. You play as a rising MMA champion in this third-person shooting game.
You can attack any any person crossing you by using all kinds of weapons such as machine-guns, shotguns, handguns, and even your own fists. Moreover, you are allowed to drive all sorts of vehicles like trucks, police cars, sports cars, and many more. This game is one of best high graphics open world android games. You can play it on a budget gaming monitor too! The story-line of the game has 80 different missions. In his game you have to carry out murders, car chases, and kidnappings; do business deals and much more.
To download the game, click here.
13) Gangster Rio: City of Saints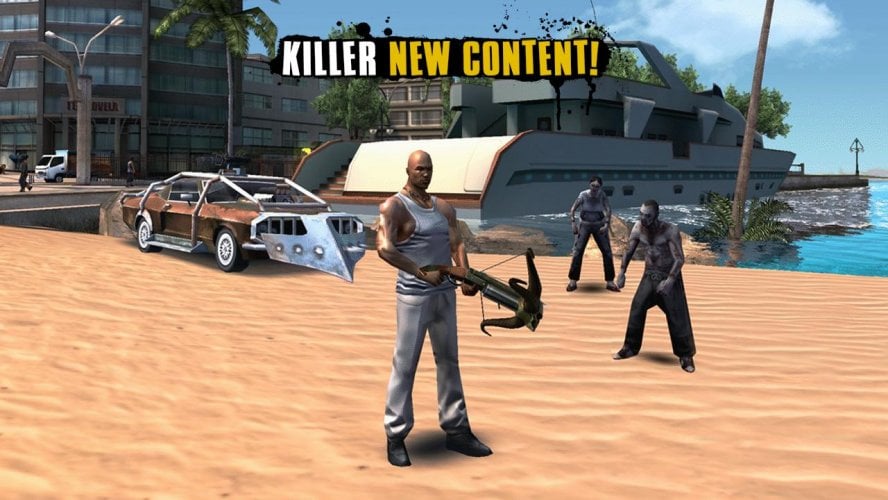 The famous Gangstar series is back for Android devices. This game provides you with a brand new place for criminal fun. You will get a chance to roam the historical city of Rio de Janeiro, Brazil. It is happening for the first time in a sandbox game. Also, we will get the chance to discover the 5 proximate neighborhoods which include the Fevlas, Business District, Beaches and Jungle. Along with it, for the very first time, you can also visit indoor environments in 3D graphics.
There are over 50+ missions that have a lot variety. In addition to that, there are many random events to provide you unlimited fun. The missions are related to different assassinations, hijacking and protection of certain individuals. Like, killing corrupt politicians, protecting witnesses, stealing cars, etc. You will also have access to some exhilarating and dangerous weapons. For example Bazookas, Grenades etc. Along with these, you can drive certain vehicles including planes, helicopters etc. and you can customize yourself with some cool clothes.
To download the game, click here.
14) Max Payne:
Max Payne is one of the most renowned game and it has won award for best arcade game. Previously, it was just designed for PC. But now it is also available for Android devices.The story revolves around a fugitive cop accused of murder charges. Due to which Police and certain mobs have been searching him in the gameplay. The game is based on interesting story in which Max is a man who has a little hope to win.
The main objective of Max is to end the atrocity against him and his family. And to uncover the real truth. The breathtaking original cinematic action-shooter, Max Payne introduced the idea of Bullet Time® in video games. The games involves an innovative slow-mo gun play blended with an exciting storyline.
Max Payne for Android has been fully optimized available for the NVIDIA® Tegra® 3 quad-core mobile processor.
To download the game, click here.
15) Galaxy on Fire 2 HD: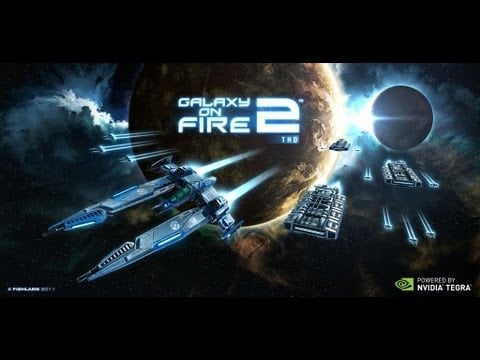 Galaxy on Fire 2 HD is an awesome sci-fi game available on Google Play. It is a multi-award winning game and also regarded as the best sci-fi game for android. The game involves space combat and trading simulation. Galaxy on fire 2 has exceptional 3D graphics and unmatched depth of gameplay.
In the game, we have to take the role of an enthusiastic space war veteran Keith T. Maxwell in order to protect the galaxy from alien raiders devastation. There are crazy space pirates also present in the game. The extensive story if you want to add, revolves around Valkyrie and Supernova. They are available via in-app purchase. Along with it, you can also purchase your own space stations and space ships. There are 60+ fully customizable spaceships and numerous diverse weapons systems, power-ups and other necessities. A wide-spreaded galaxy with more than 35 star systems along with 100+ planets and space stations.
To download the game, click here.
16) Ravensword Shadowlands 3D RPG: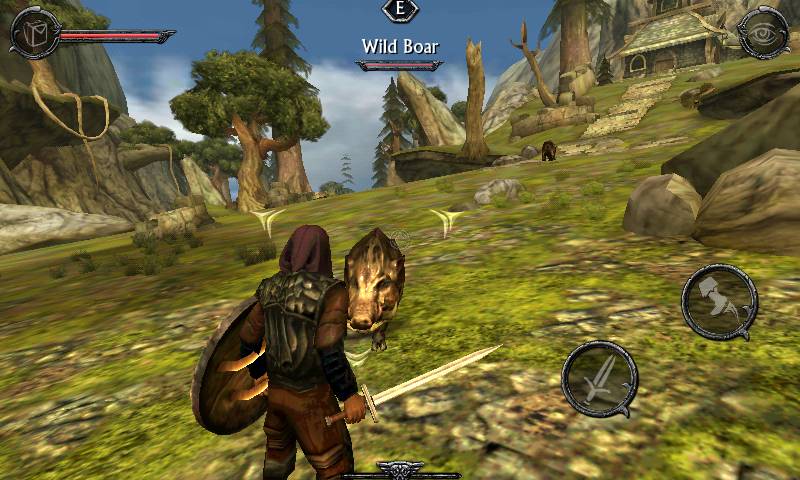 Ravensword brings brilliant visuals and graphics to the RPG and adventure games category. You can explore a huge and richly detailed world. Also, you can collect powerful weapons. Plus there are hundreds of items from which you can increase your skills.  The game has an intense storyline to solve the mysteries of the Kingdom of Tyreas. It is an enormous 3D RPG world to search for. You will have exquisite realistic scenery. The game has an ost produced by composer Sean Beeson. It has a wide range of weapons. Like bows, crossbows, hammers, swords, and axes. There are flying mounts and horses for traveling.
The game includes a lot of distinctive enemies like huge pre-historic creatures. There are some other thrilling activities that you can perform in the game. Like, you can perform magic in the Magic Runes. Also, you can pickpocket someone. Along with that, there are plenty of armor upgrades and jail systems as well.
Check out? 5 Best Fitbit Smartwatches to Track Your Fitness in 2020
To download the game, click here.
17) GTA Chinatown wars:
Yet another exciting game from the Grand Theft Auto series. The game casts Huang Lee whose father was murdered. Now, he carries a simple mission. He must approach his Uncle Kenny and deliver an ancient sword in order to retain his family's control over the Triad Gangs of Liberty City. Huang is shown as a spoiled wealthy kid who expects to have a secure trip but things went wrong and he was robbed and left to die. Therefore, his primary motive is to look for revenge, wealth, and honor in the most treacherous and morally bankrupt city in the world.
The game has a deep storyline with many side missions and hidden collectibles. It has widescreen resolution support as well. In addition to that, the game has enhanced graphics and explosion effects. It is also compatible with select Android Bluetooth and USB controllers. This game is available in English, French, Italian, German, and Spanish language.
To download the game, click here.
18) Crazy Taxi Driver:
This game is a taxi simulator open-world game for Android offline. The game has an exciting career mode. Get in your ultimate taxi, start the engine and you can become a traffic racer. You will have to learn good driving skills to build your empire. Be a fantastic driving coach. Drive your taxi fast through the big city traffic, pick up travelers' certificates, and drive them safely to their desired destinations.
You will also have a variety of cab options. Like the yellow racing parking New York Taxi, right-hand side London Cab, German cars, etc. Many towns are also waiting to be traveled including New York, Frankfurt, Moscow, London, San Francisco, Los Angeles, etc. So, it's a massive open-world taxi game for Android.
To download the game, click here.
19) Gangs Town Story:
Gangs Town Story is one of the light-free online open-world games for Android. The size of this game is just under 100 MB. It is an action open-world shooter game with a variety of different game modes. The game course will include several fights with the police and gangsters, thefts and chases, and much more. In the game, you are a real-city gangster, who has no fear. It is a massive open-world game with a lot of maps.
In addition to that, you can also arrange your own drag races and get away from the chase. The police and gangsters will chase you, but you can beat them and eventually become the head of the mafia.
To download the game, click here.
20) Grand Heist: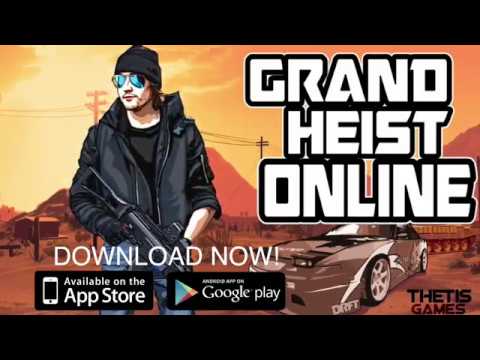 Grand Heist is a free open-world game for Android. You will have the option to use guns, cars, airplanes, helicopters, and even military tanks and jet fighters. Your main aim is to become the most prominent gangster in Las Vegas. These attributes make it a game like GTA 5 for Android. Another milestone that you must achieve during the game is to catch the attention of a group called "The Five", using all your skills. Andrea is a charming woman that is your contact inside the organization and she will be rendering you instructions about the heists you are about to do.
There is a large variety of weapons including grenades, C4 explosives, etc. You can also complete missions given by Andrea to make more money.
To download the game, click here.
21) Mount & Blade: Warband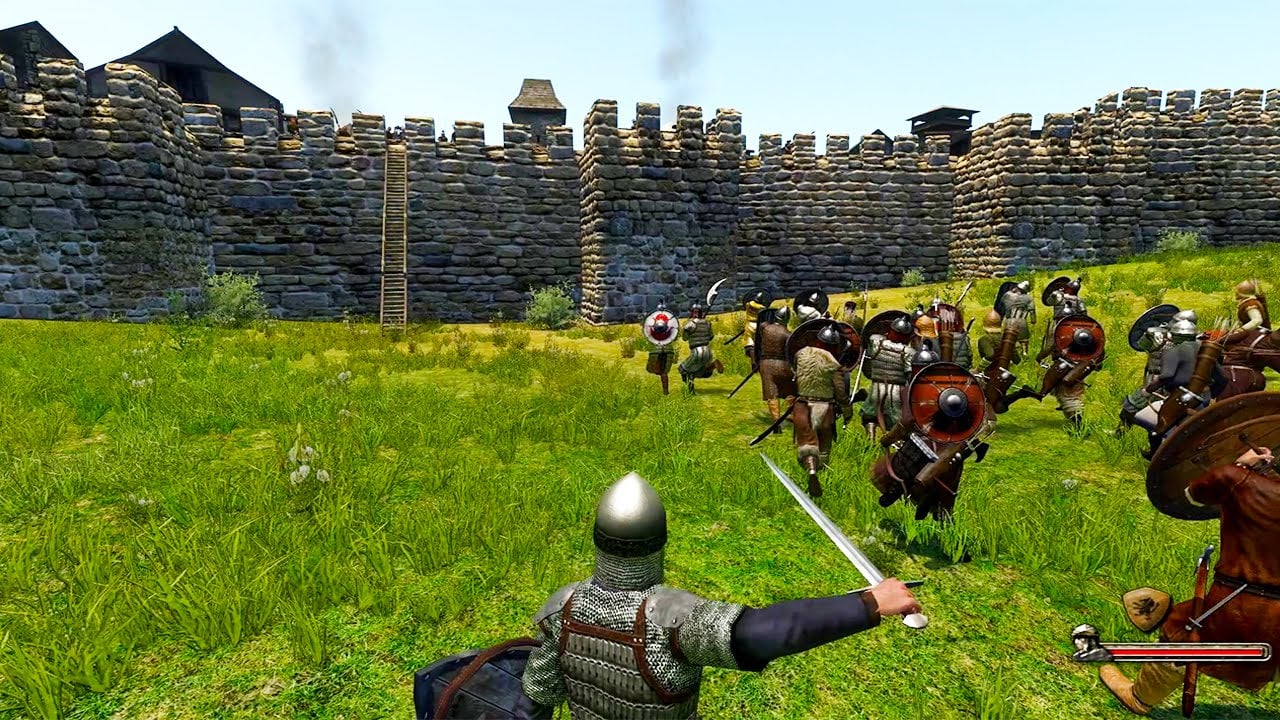 Mount & Blade: Warband is a sandbox RPG open-world game that takes place in the land of Calradia in the medieval period. At the beginning of the game, the player has the option to customize the character which is spawned into the Calradia. You can travel around the map by tapping on the desired location. During the course of the game, if the player faces other parties, the battle may occur, at that particular point the game switches to real-time. If the player defeats his/her rival, his/her level of fame increases. As the player draws more fame, he/she can work for lords, set up their own fiefs, invade cities, and hire more fighters and mercenaries. The player can also face companions across the map to add abilities to their Warband. You can win the game by becoming the ruler of all of Calradia.
The main alterations to this version as compared to its predecessors were the inclusion of multiplayer capability, the introduction of the 6th faction, and the Sarranid Sultanate.
22) Odd World: Stranger's Wrath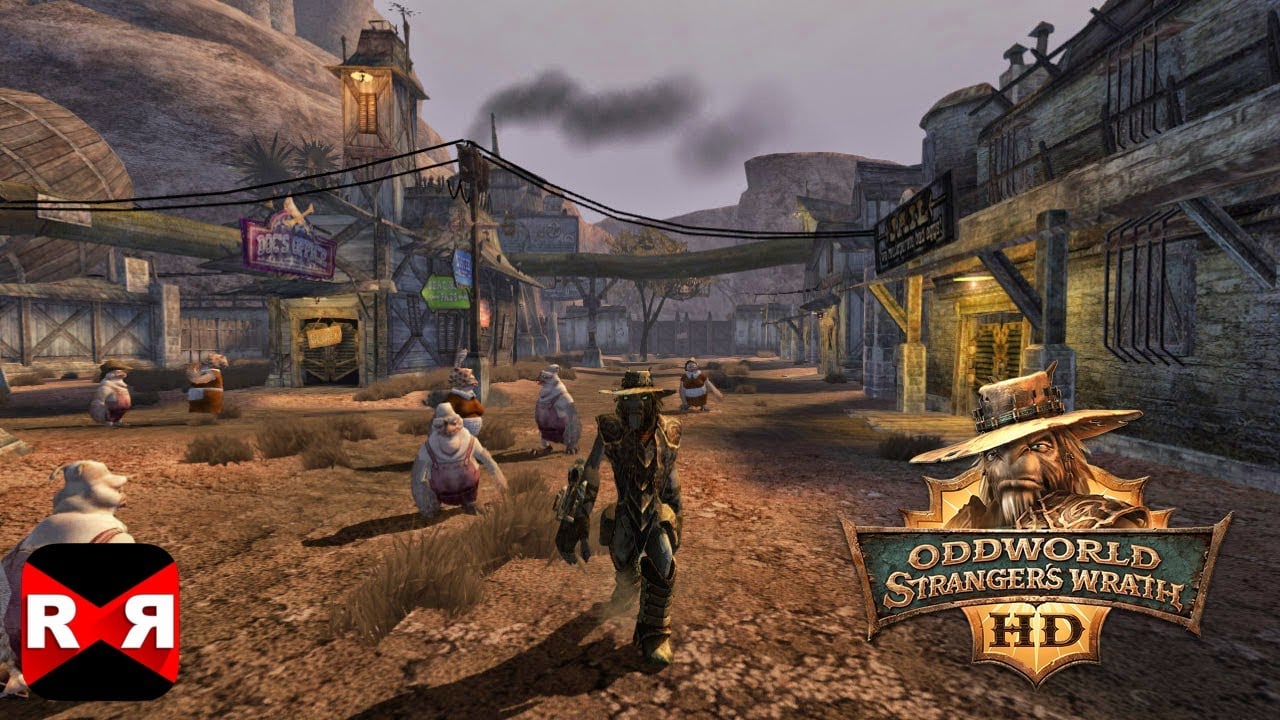 Odd World is another famous and exciting open-world action game on our list. The game features the adventures of a Stranger, who is a brave and courageous bounty hunter. During the course of the game, Stranger tracks and incarcerates outlaws in order to receive bounties. The main aim of the game is to ultimately earn enough moolah (in-game money) in order to pay for a mysterious life-saving operation in the game which will be the final destination of the player. In the game, there are two status bars for players including health and stamina.
The most captivating feature of the game is the "live ammunition" system, which is ammunition composed of living animals like fictional insects and small mammals, each with distinct uses and effects against opponents. The game is re-released as a sequel of the Oddboxx, a series that encompasses all the Oddworld games released.
23) Payback 2:
Payback 2 is one of the thrilling open-world games available for Android. It includes almost everything ranging from tank encounters to exciting high-speed helicopter races to bloody gang battles. So I would prefer that you must give a try to this scintillating game as it has a lot of variety and you will enjoy it surely if you are an open world games lover.  There are a total of fifty campaign events starring huge street brawls, rocket car races, and much more. It is a multiplayer game so you can battle with your friends or over a million other online competitors so that you can take maximum fun out of it.
There is an awesome custom mode as well which allows you to combine the game's seven cities, nine game modes, multiple weapons and arms, and a number of rocket-fast vehicles.  Payback is featured as one of the best games of the week by The Guardian.
24) X Survive: Open World Building Sandbox
X Survive is one of the most unique open-world sandbox games present on the play store. It provides you with a great gaming experience where you select what adventure you want to take. You can explore and search the open world and construct everything from a simple house to the most magnificent castles or futuristic bases. You will have to find materials to build such magnanimous sculptures and castles and produce weapons to defend against dangerous mobs. So the basic moto of this game is to create, explore and survive.
Open-world sandbox features the ultimate fun of crafting and building mechanics. So jump straight into the open world where you can construct buildings with an amazing views, use Sci-Fi tools, and drive vehicles. The game certainly allows you to unleash your hidden creative power. So, it's worth a try!
25) Off the Road:
Off the Road is regarded as one of the best open-world games for the off-roaders community. In this exciting game, you can use your car to climb the tallest peaks and nothing would be able to stop you. Furthermore, you can also drive boats to travel the sea or fly a chopper to get somewhere instantly. During the course of the game, you will be given some challenges. So you will have to drive fast to beat the Checkpoint Hunt challenges. Also, you will need to utilize your off-roading skills to reach checkpoints in Pathfinder challenges.
The vehicles that are offered in the game include 4×4 cars, trucks, off-road behemoths, boats, and helicopters. By beating the challenges, you will be able to earn more money and upgrade your car. So make your car stronger, faster, and more powerful.
Check Out: Best RPG Games for Android in 2023
Conclusion:
I have ranked these games based on my personal liking. Games and their descriptions are also present on Google Play. This list also includes free open-world games for Android. If you have any suggestions related to our rankings, you can comment below!
PTA Taxes Portal
Find PTA Taxes on All Phones on a Single Page using the PhoneWorld PTA Taxes Portal
Explore Now