Amazon Dash Button Takes Technology to the Next Level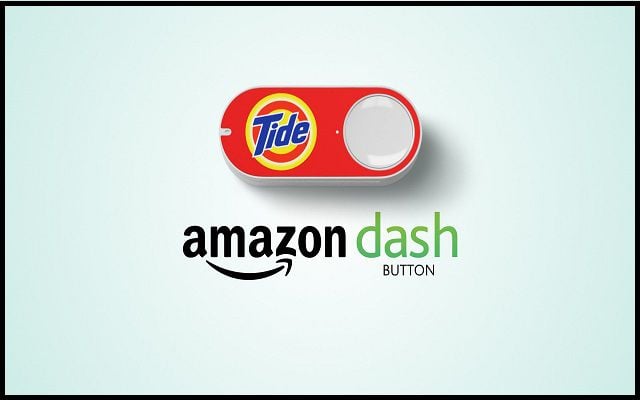 Amazon Dash is a customer goods booking service which utilizes a reparation device to buy goods over the Internet.
Amazon Dash Button Takes Technology to the Next Level
Keep Dash Button is really handy in the kitchen, bath, laundry, or any place you stock your favored products. When users are running out of stock just press the Dash Button. Amazon will instantly remit household favorites at the same less prices proffered on Amazon.com. This will also help skip the eleventh hour trip to the store.
Also Read: GrocerApp Launches Convenient Online Shopping & Home-Delivery Services in Lahore
In today's busy world no one has time to go markets and buy daily routine things for the weekend. Amazon Dash has become really helpful in solving this problem. It is a beneficial and user-friendly application that can be used to place orders with a single click.
Amazon Dash Features:
It has many interesting features which are as follow:
The Amazon Dash scanning equipment records consumer goods all over the house, assimilating with Amazon Fresh.
A meager tray-like consumer electronic gadget that can be positioned around the house and computed to order things such as disinfectant wipes, paper towels and much more.
Amazon Dash Cartridge Service, which permits makers to add a real button or auto-detection facility to their devices to backtrack stock from Amazon when required.
Amazon Dash started its services back in March 2015. For the time being it offers its facilities in the US only. Due to the success of the Amazon Dash, several companies are considering to introduce this technology in other countries as well.
Also Read: Tech Giants to Take on Banking & Insurance Facilities