Android Go Phone Samsung Galaxy A2 Core Got Leaked
We all know that Samsung announced its first Android Go Phone back in August 2018. The Galaxy J2 Core was a low-end device for the people who can't spend much money on a new smartphone. Recently, we have come to know that Samsung is now prepping to launch another Android Go Phone. The Samsung Galaxy A2 Core will be the next Android Go Handset by the company. Its Official Images have also surfaced online offering us a look at its design.
Samsung Galaxy A2 Core Launch Seems Imminent
The model name of the handset is SM-A260F. It was revealed earlier when the handset surfaced at the benchmarking site Geekbench. However, it is quite clear from the official images that the upcoming Android Go Phone will have the same front as that of the Galaxy J2 Core. It will have thick bezels and a Samsung logo on the chin. Furthermore, there will be a single camera and flash located in the top right corner. On the other hand,  the speaker will sit right below. Let's have a look at the official image of the handset.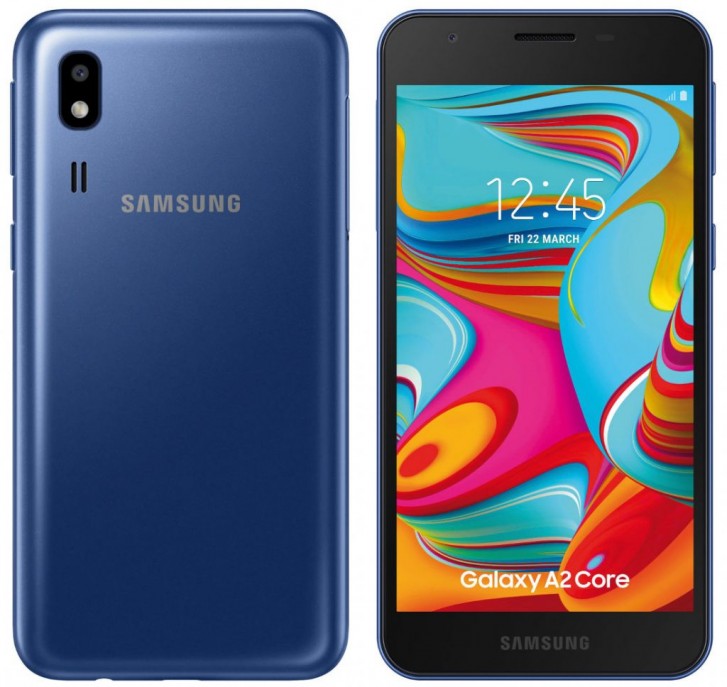 There had been no official words about the upcoming Android Go Handset by the company yet. However, if we see the lock screen of the official images then we can clearly see the date March 22. According to the latest reports, it is most likely a reference to the release date. So, let's see whether this handset makes its way to the market on March 22 or not.