Asus Dual Screen Laptop is the Unique thing Ever
When the world is busy in building dual-screen smartphones, Asus refrained from following the mainstream and launched Dual-screen laptop. The laptop with two screens was showed off on the world's biggest computer hardware event Computex. The unique design of the Asus dual screen laptop made it stand out in the millions of electronic devices at the event.
Asus Dual Screen laptop Grabs People attention due to its Marvelous design
The name of this laptop is the ZenBook Pro Duo, which has two 4K screens. The main screen is 15-inch 16:9 OLED panel just like other laptops. However, another unique  32:9 IPS 'ScreenPad Plus' screen is placed just above the keyboard. It has the same width as of 1st display, but half the height.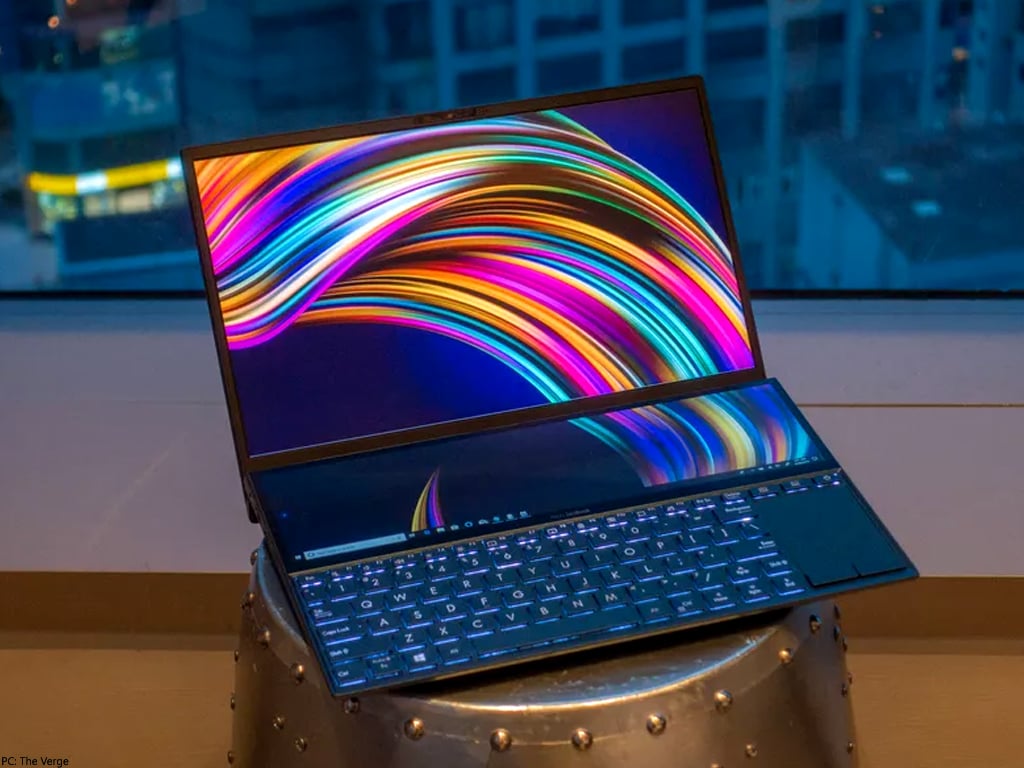 The second screen can be used as an extension to the first one or you can set multiple things on it such as maps, calendar or weather, etc. The laptop has a different trackpad located on the right corner. It also lets users use it as number pad too as shown in the image below.
The laptop supports voice command and stylus. It features an eight-core Intel Core i9 processor. Right now the pricing details of ZenBook Pro Duo is not announced but for sure the device will be quite expensive.
Here is the video teaser of Asus ZenBook Pro Due:
Are you going to buy it?
Also Read: Asus Zenfone 6 Latest Renders Hint At Flip Camera Design