Best Android Emulators of 2023 | Android on your PC/Mac!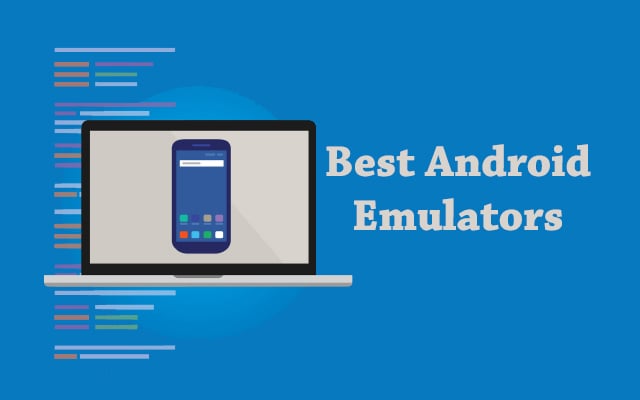 What is the emulator? Using an android emulator is a great way to access Android apps on your computer. So many people try to do this but they don't get the best and easiest way. Gamers always love to use a mouse and keyboard rather than only a simple touch. However, in any case, android emulation is totally possible and we will look at the Best Android Emulator. Its process is very simple further it just requires your little technical knowledge. There are some Best free Android Emulator which is easy as compared to other android emulators.
Here we have, Best Android Emulator list for you. We will look at the best emulator that is available with great features and the best stability easy to use. The main focus of the android emulator is gaming because it allows you to record your gameplay and upload it whenever you want it to play.
15 Best Android Emulators of 2023
1.Bluestacks 3:
Bluestack is the best android emulator compared to all other Android Emulators for low-end pc or high-end. It is the first emulator that is compatible with windows as well as with mac book. The main target of Bluestack is gamers and the previous versions of Bluestack have some lags and they were kind of bloated. This latest Bluestack 3 is considered the best android emulator till now and it was launched in 2017. Although some people reported some issues with it, it is still leading in the android emulators market. You can launch multiple games at once with Bluestack or you can launch a game multiple times. every game has separate setting options with keymapping. It still has some issues in keymapping if we compare it to other best android emulator lists. The games run smoothly with it and the recent update of Bluestack, now it is compatible with android oreo or the latest versions.
Bluestacks 3 Features:
No Additional Graphics Card Required
Bluestacks inbuilt Gaming Platform
Provide Live Youtube Gaming support
Friends Mode for friends to play multi-player games
Provide Android apps fast and full-screen on your PC
Comes with In-built games and apps
| | |
| --- | --- |
| Pros | Cons |
| A devoted team is involved in improving it, which is unique as no other company is working hard to improve it. | The company changed it from a free emulator to a commercial product, which is not good for the user |
| Gaming & General Uses Optimized Freeware. | BlueStacks is the "overrated" product because the software does not work easily in an idle state and it is difficult to use the interface. |
| In-built Play Store to download apps | – |
| The developers have never been held responsible or criticized in the past for security reasons. BlueStacks security is very strong. | – |
2. AMIDuOS:
In our best android emulator list, AMIDuOS comes on second. It is a new android emulator plus it is considered as Best Android Emulator for Windows 10. The AMIDuOS comes in two variations, one is lollipop and another one is jelly beans. This android emulator is a little costly because the jelly bean version costs $10 while Lollipop costs $15. You can get crack versions if you know some tricks but if you don't know the tips and tricks then it demands only one-time payment. It also runs multiple games at once plus the main features of AMIDuOS are for productivity rather than gaming. It is considered the best option to use at home, for office work, or some social media tasks. If you have an old android phone then it is also a good emulator because it is also famous as Android Emulator for low-end pc. You should try it if you are looking for the best android emulator.
Features of AMIDuOs
Also support other apps like what's app, WeChat, Hike
play exciting mobile games, experience PC's large screen and high performance with AMIDuOs
Faster and doesn't require any support on the computer, also it won't affect your computer performance.
Very Lightweight with lots of many features.
| | |
| --- | --- |
| Pros | Cons |
| Works on Windows 7/8/10 | Only available versions of Jellybean and Lollipop |
| Complete features and support | Paid options with a 30-day free trial |
| User and developer support | – |
3. Bliss:
Bliss has scored the third position in the best android emulator list. It is a little different as compared to other android emulators because it works like a virtual machine. You can also run it smoothly on your computer with the help of a USB stick. It works like a heavy power option so you cannot consider it as Android Emulator for low-end pc. Furthermore, it is not recommended for the low tech-savvy. Its method of USB installation is a little tricky and requires some criteria of your pc or laptop. If you meet the requirements then it runs smoothly as compared to all other android emulators, it runs smoothly games. It runs Android Oreo which is higher than the nougat version. It is a little difficult but it is just for tech lovers, they will love it.
Features of Bliss:
Perfect design with many features for customization and themes
Provide Customized settings for big screens and small screens
Deliver the best Performance
Provides Extra options to help tune battery consumption to the best levels.
Offer Additional security features and regular security updates
Flexible Compatibility with many devices
| | |
| --- | --- |
| Pros | Cons |
| Support taskbar launcher and the Pixel launcher. | Unfortunately, has limited hardware support. |
| Comes with Inbuilt Google Play Store | Designed for everyone so it might be a bit limited for power users |
| Comes with ARM virtualization support to run smooth many Android ARM apps. | – |
| Develop a very simple user interface that is easy to understand and use. | – |
| Available for Multi-platform like PCs, Phones, Tablets, TVs, and even Clocks. | – |
4. Droid4X:
Droid4X is the fourth number on our list of the best android emulator. It is considered a simple and best android emulator because it is very easy to use. The interface is very clean and simple and most game lovers love to use Droid4X. It supports simple graphics and runs very smoothly, make it totally recommended as Android Emulator for low-end pc. Droid4X is not active on its official websites but you can download it from other active pages. It is an Emulator for Mac also as well as works for PC or laptop also. It has very few bugs as compared to other android emulators, we have made it on number fourth because it is an emulator for Mac. If you have MacBook then download it and run android games smoothly on it. The installer on MacBook is a little tough but tech lovers would easily do it.
Droid4X Features:
Provides you with an excellent android experience
Support gaming Keyboard and controller configuration
compatible with Lots of apps and games
Can Download multiples apps through the emulator.
Fast, reliable, and free to use
Compatible with all version of windows
| | |
| --- | --- |
| Pros | Cons |
| It's very light and smooth | Still have so many bugs |
| Supports both Windows and Mac devices | No widget supports available |
| Help to play simple games as well | Cant customize the Home screen |
| Easily Flip between Windows and Android OS with no performance degradation. | Have issues with sleep mode in Win 10 |
| Use your smartphone to control the app remotely | – |
| Perfect touchscreen for great gameplay | – |
| Deliver Visual with amazing graphics | – |
5. KoPlayer:
In our best android emulator list, KoPlayer has made the fifth position. Although it is a new Android emulator, it is getting success within a very short passage of time. KoPlayer has made a very quick record and scored better points than other android emulators. The main focus of Koplayer is gaming and it runs super smoothly games. You can use keymapping to emulate a controller with a keyboard. Its installation process is very easy and anyone can easily install it. Users can easily upload or record gameplay anytime with the help of KoPlayer. It has got some lags while running 3D games, it is getting hit due to the simple and clean interface. It has still some issues and bugs that make it on the fifth number.
KOPlayer Feature:
Countless Free Games can download
A clearer view on a larger computer screen.
Keyboard Mapping allows for more efficient controls.
A unique feature to Record Video & Share Gameplay.
The app is very simple to use and user-friendly
The app is absolutely free with no paid subscriptions.
| | |
| --- | --- |
| Pros | Cons |
| A great option for various tasks like running multiple productivity applications. | The developers update this software very rare to improve its performance. |
| The developers optimize this app, does not consume the computer's resources. | – |
| KO Player give a gamer a great online experience with an Android emulator | – |
| Users run multiple emulators on a single device. | – |
| It has unique feature of gameplay recording, and it is a gem for online video creators. | – |
6. YouWave:
YouWave is considered as the older android emulator, it is on 6th number in our best android emulator list. It is running for a long time and the company updated it around 2016. After that, they didn't work much on it and because of it, YouWave has some more bugs and errors. Its free version starts from an ice cream sandwich which people used ages back. They need to upgrade their system otherwise they will out of the league within in upcoming days. It is good for light gaming and productivity plus it is also an emulator for Mac. You can run it on Macbook easily, it is good for old games but new games don't run smoothly on it.
Features of YouWave:
It helps users to download different Android applications on both Windows and Mac
It enables you to play Android multiplayer games
The application provides screen rotation as well as the volume control button.
Able to access multiple websites directly within the Android Emulator.
Supports ARM as well as non ARM apps.
Support a multiple screen size
Feature of sharing data from PC to Emulator.
Supports the user-friendly backup of the data.
Many users allow in one purchase
| | |
| --- | --- |
| Pros | Cons |
| This app is Light and compatible with many PCs | Limited features and gaming capabilities |
| Have Windows XP / Vista / 7/8/10 support | Paid Support only up to Android Lollipop |
| The interface is User-friendly and easy | Only a 10-days free trial |
| YouWave is available as a Home and as a Basic version. | |
7. Nox:
Nox is in the last position in our best android emulator list and it is also a good emulator for game lovers. It helps specifically for game lovers as it provides utilities and additions that mainly work for games. It works like an actual controller plus the main feature of Nox is the "swipe right" feature. It has an arrow key and simulates gesture that works totally like your hands. It is a totally free emulator but it doesn't work with high-end games or any game with HD graphics. It is good for a simple 2D game, which makes it in the last position of our best android emulator list.
Nox Player Features:
Nox App Player is very fast and never hang the emulator
Deliver the highest performance with the Nox emulator.
Design based on Android 4.4.2 Kernel and it is compatible with X86 and AMD.
Nox android emulator response speed is really quick and very stable.
Offer the Best Game Experience to play all kinds of games on this emulator.
File Manager, Facebook Lite, Camera apps are available by default.
Also offer Shaking features in this emulator.
Google Play Store inbuilt and Browser is also available
Nox App Player is fully compatible with Windows 10
Provide screen capturing and recording feature
| | |
| --- | --- |
| Pros | Cons |
| Advanced settings offer to adjust the software for high-end games | The default variant only comes with Android 4.4 or Android 5.0. |
| Most elegant emulator for Gaming & Regular task for windows. | No support for applications like Google Pay, Apple Pay, and social media accounts on Nox. |
| Somehow worked on the low-end computer as well | |
| Options to select hardware such as Low, Medium, and High. | |
8. Game Loop:
Game Loop, which was formerly known as Tencent Gaming Buddy, lately made it to the top Android emulators for computers, thanks to undying support for the Call of Duty Mobile game on PC. Before the launch of Call of Duty, this emulator for Android only supported PUBG and a pack of gaming titles from the Tencent Developer. The emulator has a splendid keyboard and mouse integration.
The GameLoop is solely dedicated to Android gaming, hence the emulator doesn't support other Android apps. But still, the GameLoop is regarded as one of the best Android emulators for Android gaming. One aspect you will notice instantly is the lack of several good gaming titles. Also, the Android emulator cannot be used for testing and other Android applications.
GameLoop Features:
Gameloop compatible with many games and can support smooth play on low-profile computers as well
The best feature, it is greatly optimized
Helping to install games and controls easily
Provide high-quality graphics.
| | |
| --- | --- |
| Pros | Cons |
| Supports many Android games to play | Developed to playing games only |
| Regular Support available from the developer | – |
| Strong performance and excellent visuals | – |
9. Android Studio's Emulator

:
Android Studio is regarded as the default development console for Android devices. The emulator comes with a pack of tools to assist developers to create apps and games for Android devices. Apart from that, there is a built-in emulator as well that you can utilize to check out your app or game. The setup is a bit sophisticated and it can take a long period of time. Therefore, it's not one of those emulators we would recommend for consumer-level use. But still, developers can simply use the tool as their emulator for testing their apps and games. Also, the emulator supports Kotlin in case developers want to check that out. However, It's too much of a pain for normal people, but it's brilliant for developers.
Features of Android Studio:
Create complex layouts with a Visual layout editor
Write better code, work faster, and be more productive with an Intelligent code editor
Lint tools to catch performance, usability, version compatibility, and other problems.
ProGuard integration and app-signing capabilities.
Template available to create common Android designs and components.
Built-in support for Google Cloud Platform
| | |
| --- | --- |
| Pros | Cons |
| Developers intend to improve | Need expertise for special coding |
| Free to arrange to program | A little bit complicated for new user |
| Full support from Google | – |
| Very fast emulator | – |
10.

MEmu:
MEmu is comparatively a new app player regarding the others. It was launched in 2015. The MeMu Play emphasized gaming. If we consider the speed, this Android emulator provides the same results as Nox and BlueStacks.
One of the most prominent features of the MeMu Android emulator includes the support for both AMD and Nvidia chips. Also, it supports various Android versions like Android Jelly Bean, Lollipop, etc. MeMu is good for high-performance gaming, however, the graphics performance is comparatively not good. The textures and smoothness are missing if we compare it to other app players. Currently, this emulator is based on Android Lollipop and works splendidly with productivity apps. Therefore, if you are looking forward to playing games like Pokémon Go or Ingress, then this emulator will suit you the best.
Features of MEmu:
Full Android experience with an elegant desktop
Flexible and easy customization
Provide much better game experience with keyboard mapping
GPS location simulation
File sharing between Windows and Android
Fast APK installation by dragging and dropping
You can run multiple Android instances simultaneously
| | |
| --- | --- |
| Pros | Cons |
| Advanced option available for gaming purpose | Not devoted to gaming purpose only, so expect everything to work on it. |
| The Android operating system doesn't have bugs and glitches, which is really good. | Several major apps didn't work smoothly on the MEmu emulator. |
| In-built Play Store services available | – |
| Developers add Android 6.0 support, Android 7.1 support, and Android 4.0 support. | – |
11. ARCHON:
The ARChon isn't a conventional emulator. We have to install it as a Google Chrome extension. It then provides Chrome with the ability to run apps and games on Android devices but with limited support. It's a tough emulator to get running. First, you must install the extension to Chrome. After which you have to acquire APKs and load them in. In addition to that, you may need to use a tool to alter the APK files to make them compatible. There are too many steps to make this emulator work if we compare it to other Android emulators for PC. Though there are some positive aspects as it works with any operating system that can run Chrome-like Mac OS, Linux, Windows, etc. You can find detailed instructions for its use on its official website.
Features of ARChon:
Integrated with Google Chrome that is why it's very lightweight
Supports and can be used on all operating systems.
Supports the latest android system.
Allow using all applications and android games.
| | |
| --- | --- |
| Pros | Cons |
| Can be used only in Google Chrome | The installation process is quite difficult for new user |
| Compatible with all devices like Mac, Windows, and Linux | – |
| Very fast and deliver great performance | – |
12. Genymotion:
Genymotion is not an ordinary Android emulator for PC, it's solely designed for developers. The Android simulator provides you with test apps on various virtual devices with distinct versions of Android. Genymotion is compatible with Android SDK and Android Studio. It also operates on macOS and Linux.
As Genymotion is designed for developers, it is packed with several developer-friendly features. Therefore, it might not be an ideal choice for people who want to test Android on a PC. It also supports Android Studio and runs versions from Android 4.1 to 8.0. Though, you have to pay $136 each year for the premium version.
Features of Genymotion:
Offer GPS to test the Geolocation functionality of your apps on different locations
Allow taking screenshots or screencasts of the virtual device.
You can take control of a virtual device with Remote Control from another physical device
Shows Device ID and Android ID numbers to view and edit at any time, without having to reboot the virtual device.
The software helps you to test apps with different types of network qualities.
Rotate Screen feature available
Deliver Perfect Pixel
| | |
| --- | --- |
| Pros | Cons |
| Developers are continuously improving it | Need professional for special coding |
| Regular updates come for software | Free trial service for few days then offer paid options per year |
| Also, support Android 8.0 Oreo base | – |
13. Remix OS:
Remix OS has no similarities with other Android emulators available. The Emulator is a whole Android OS that you can boot into. Remix OS has to be installed on a separate partition unlike the rest of the emulators that can easily be installed on the top of the window.
Remix OS is designed by Jide Technology, a company established by Google's former employees. You can store Remix OS on a USB device and boot from it to any computer present out there. This Android emulator is best for productivity apps though it does not support heavy gaming. However, Jide technology has ended its support, you can still acquire the latest Android Marshmallow version.  The emulator is totally free of cost and best for productivity apps.
Features Remix OS:
Syncs your Android device to TVs or PCs
 Supports multiple apps to run at the same time
 Complete access to the Google Play Store
Other features include Right side verticle notification bar, Right-click mouse features
Also Compatible with Microsoft Office
| | |
| --- | --- |
| Pros | Cons |
| Most polished Android syncing platforms | Purchase required to use the full features |
| Setup has a very simple and quick process | Might find little practical value for users in developed countries |
| Can download apps from Google Play Store | – |
14. Prime OS:
PrimeOS is the best alternative for those people that have been using RemixOS. The open-source Androidx86 based OS can be installed using a USB drive or dual booted on a computer. The gaming performance of the emulator is impressive, but the real potential of PrimeOS is to provide an Android-like experience on the PC. Because of its stunning User Interface and Android support, the Android Emulator is equivalent to ChromeOS in many ways. Also. the PrimeOS came out as a powerful alternative for Bluestacks and other exceptional Android emulators for PC.
The PrimeOS features multi-window support and keyboard mapping in games. Considering that, you might see lags in graphically intense games.
Features of PrimeOS:
Provide Full Desktop Experience
key mapping feature helps to play games with a keyboard and mouse.
Pre mapped some popular games like PUBG, Subway surf, etc
GPU tools are available to fake GPU info for any game.
A feedback app is available to give a review for improvement
| | |
| --- | --- |
| Pros | Cons |
| Android Gaming: GPU Tools To Give Fake GPU Info. | During Gaming, Black Screen & Lag issues report in Low-end PC |
| Provide Desktop Experience | Sometimes, External Graphics Don't Work Properly |
| OTA Support Is Available | Minimum Download Size is More Than 500 Mb. |
| Windows Installer is Available For Non- Tetchy Users. | Windows Installer File Doesn't Work in all systems |
15. LD player:
LDPlayer is another brilliant Android emulator for gamers. The emulator\ is packed with an array of gamer-oriented features, including good keyboard mapping controls and support for the latest games. This is one of the few emulators on our list that gets active updates monthly. The last update in the emulator fixed a bug that caused Call of Duty: Mobile to crash. Also, the emulator supports several other games, including Clash of Clans, Brawl Stars, PUBG Mobile, and many more. However, It operates on an older version of Android so we'd like to see it get an update in that department eventually.
Features of LDPlayer:
Full Android experience on Android 5.1 and Android 7.1
Support gaming on PC with control via keyboard and mouse
Good compatibility with devices and rich function settings
Can play several games simultaneously
Allow File sharing between Windows and Android
Completely free to install
Frequent updates every month
| | |
| --- | --- |
| Pros | Cons |
|  Absolutely Free to use | It will install adware called Ldnews which is quite complicated to install and remove. |
| It's pretty light and allows many high-demanding Android games even on low-end PCs. | – |
| Portable Emulator can run on any computer with an external drive. | – |
| Well-developed and also releases new versions to improve performance | – |
| Provide good support to fix any bug or issue | – |
What is an Android Emulator?
An emulator is a software program that helps one device to emulate the computer system's functions. Simply, An Android emulator is a tool for creating virtual Android devices on your computer.
What are the benefits of using Android Emulator software?
Android emulators give a variety of benefits to techno people. These are the main benefits of these emulators.
1. Update Your Desktop with the Useful Android Apps: You can download and install apps straight from the Play Store on your laptop with the correct android emulator and access anything from the device.
2. Display Magnified: Android emulators will ease your time on screen by letting you have a great gaming experience on your device.
3. Outstanding work and play controls: An emulator for your Windows will allow you to run your Android apps and play games, which can only be found on your device in the Play Store. This is one of the most important reasons why emulators are so popular among android users and gamers of this generation.
4. Limited Battery Life: Low-battery warning problem can be sorted with an emulator surely. You will continue on exactly what you did on your mobile with an android emulator and simply transfer your work onto your desktop or laptop.
5. Multitask with All At Once Multi-Apps: This benefits emulators for those who operate simultaneously on multiple things or who need to open multiple screens at once.
6. Optimize Resources: You can play the games you want without a lag or work smoothly on apps that require extra power to work properly with an android emulator.
How do Android Emulators Work?
An emulator is a software that can perform the functions of a host system and behave as a guest system. This means you can still run Android even though you don't have an Android smartphone or tablet connected to a Windows computer device. Through the use of a virtual Android interface that appears on your computer screen, it is possible to download unlimited Google Play Store applications. Thus, both Windows OS and Android OS will work along with your personal computer. There is a wide range of Android emulators.
Are Emulators safe?
Yes, It is safe to download and run Android emulators to your PC. However, you must know where the simulator is downloaded. The emulator source defines the emulator's safety. You would be 100 percent secure if you download the emulator from Google or from trustworthy sources like Nox and BlueStacks!
Are Emulators free?
The basic functions of the simulator software can be accessed and used free of charge. But most of the emulators require a paid monthly subscription for advanced optional features.
Which Android Emulator is fastest?
All emulators mentioned above are amazing. All you have to do is find one of them usable and best suited to your needs. If you're a new user of an Android emulator, you probably should go to Nox Player and if you use Android emulators for a long time and now, you're trying to get better results, so you should go to Bluestacks because it's one of the fastest emulators.
I hope that you will know all the features and functions of both emulators after reading the full article so that you can select the right one according to your choice.
Also Read: Best Bluestacks Alternatives in 2022
Our Conclusion:
In the list of the best android emulator, Bluestacks 3 and Droid4X are our favorite picks from all above the list. The reason for picking these two emulators is easy installation and they run smoothly for your PC or Macbook. Android Emulators are seemingly becoming more popular as Android's popularity keeps growing. From developers testing apps to gamers playing on a large screen, users yearn for experiencing an Android operating system with a mouse and keyboard, coupled with high specifications of the PC.
Also Read: Best Android Launchers