7 Best Android Emulators of 2019 | Android on your PC/Mac!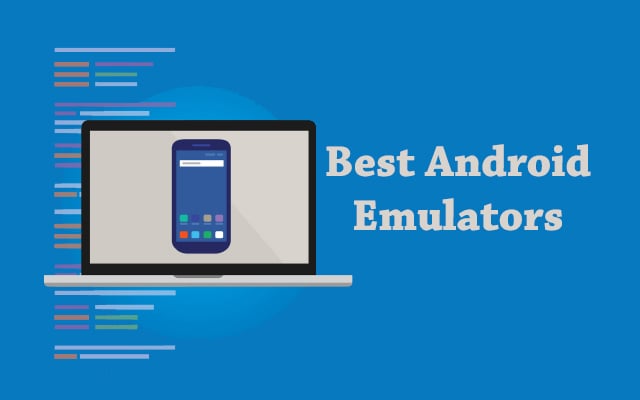 What is the emulator? Using an android emulator is a great way to access Android apps on your computer. So many people try to do this but they don't get the best and easiest way. Gamers always love to use a mouse and keyboard rather than only a simple touch. However, in any case, android emulation is totally possible and we will look at the Best Android Emulator. Its process is very simple further it just requires your little technical knowledge. There are some Best free Android Emulator which are easy as compared to other android emulators.
Here we have, Best Android Emulator list for you. We will look at the best emulator that is available with the great features and best stability easy of use. The main focus of the android emulator is gaming because it allows you to record your gameplay and upload it whenever you want it to play.
1.Bluestacks 3:
Bluestack is the best android emulator compared to all other Android Emulator for low end pc or high end. It is the first emulator that is compatible with windows as well as with mac book. The main target of Bluestack is gamers and the previous versions of Bluestack have some lags and they were kind of bloated. This latest Bluestack 3 is considered as the best android emulator till now and it was launched in 2017. Although some people reported some issues with it, it is still leading in the android emulators market. You can launch multiple games at once with Bluestack or you can launch game multiple times. every game has sperate setting options with keymapping. It still has some issues in keymapping if we compare it to other best android emulator list. The games run smoothly with it and the recent update of Bluestack, now it is compatible with android oreo or latest versions.
best android emulator 2018 – Run Games Smoothly on your System
2. AMIDuOS:
In our best android emulator list, AMIDuOS comes on second. It is a new android emulator plus it is considered as Best Android Emulator for Windows 10. The AMIDuOS comes in two variations, one is lollipop and another one is jelly beans. This android emulator is little costly because jelly bean version costs $10 while Lollipop costs $15. You can get crack versions if you know some tricks but if you don't know the tips and tricks then it demands only one-time payment. It also runs multiple games at once plus the main features of AMIDuOS are for productivity rather than gaming. It is considered the best option to use at home, for office work or some social media tasks. If you have an old android phone then it is also a good emulator because it is also famous as Android Emulator for low end pc. You should try it if you are looking for the best android emulator.
3. Bliss:
Bliss has scored the third position in best android emulator list. It is little different as compared to other android emulators because it works like a virtual machine. You can also run it smoothly on your computer with the help of a USB stick. It works like a heavy power option so you cannot consider it as Android Emulator for low end pc. Furthermore, it is not recommended for the low tech savvy. Its method of USB installation is a little tricky and require some criteria of your pc or laptop. If you meet the requirements then it runs smoothly as compared to all other android emulators, its runs smoothly games. It runs android Oreo which is higher from the nougat version. It is a little difficult but it is just for tech lovers, they will love it.
4. Droid4X:
Droid4X is on the fourth number in our list of the best android emulator. It is considered a simple and best android emulator because it is very easy to use. The interface is very clean and simple and most of the game lovers love to use Droid4X. It supports simple graphics and runs very smoothly, make it totally recommended as Android Emulator for low end pc. Droid4X is not active on its official websites but you can download it from other active pages. It is an Emulator for Mac also as well as works for PC or laptop also. It has very little bugs as compared to other android emulators, we have made it on number fourth because it is an emulator for Mac. If you have MacBook then download it and run android games smoothly on it. The installer on MacBook is little tough but tech lovers would easily do it.
5. KoPlayer:
In our best android emulator list, KoPlayer has made the fifth position. Although it is a new Android emulator, it is getting success within a very short passage of time. KoPlayer has made a very quick record and scored better points than other android emulators. The main focus of Koplayer is gaming and it runs super smoothly games. You can use keymapping to emulate a controller with a keyboard. Its installation process is very easy and anyone can easily install it. Users can easily upload or record gameplay anytime with the help of KoPlayer. It has got some lags while running 3D games, it is getting hit due to the simple and clean interface. It has still some issues and bugs that make it on the fifth number.
6.YouWave:
YouWave is considered as the older android emulator, it is on 6th number in our best android emulator list. It is running for a long time and the company updated it around 2016. After that, they didn't work much on it and because of it, YouWave has some more bugs and errors. Its free version starts from an ice cream sandwich which people used ages back. They need to upgrade its system otherwise they will out of the league within in upcoming days. It is good for light gaming and productivity and plus it is also an emulator for Mac. You can run it on Macbook easily, it is good for old games but new games don't run smoothly on it.
7. Nox:
Nox is in the last position in our best android emulator list and it is also a good emulator for game lovers. It helps specifically for game lovers as it provides utilities and additions that mainly work for games. It works like an actual controller plus the main feature of Nox is "swipe right" feature. It has an arrow key and simulates gesture that works totally like your hands. It is a totally free emulator but it doesn't work with high-end games or any game with HD graphics. It is good for a simple 2D game, that makes it in the last position of our best android emulator list.
Our Conclusion:
In the list of the best android emulator, Bluestacks 3 and Droid4X are our favorite picks from all above the list. The reason for picking these two emulators is easy installation and they run smoothly for your PC or Macbook. Android Emulators are seemingly becoming more popular as Android's popularity keeps growing. From developers testing apps to gamers playing on a large screen, users yearn for experiencing Android operating system with a mouse and keyboard, coupled with high specifications of the PC.
Also Read: Best Android Launchers 2018