10 Best RPG Games for Android Offline in 2019
Playing games in their spare time is a hobby for many people. However, some people are so addictive to play games. Some play games just to pass their free time. However, some play games to sharpen their skills. For example, some people love to play puzzle games to sharpen their brains. As per their interests, many people prefer to play different games. So for those who want to play RPG games, we come up with 10 Best RPG Games for Android Offline in 2019. Let's check out all the games one by one.
10 Best RPG Games for Android Offline in 2019
1. Planescape: Torment
Planescape: Torment is a modern and one of the best RPG Games for Android Offline in 2019. It takes Dungeons & Dragons away from the Tolkienesque medieval fantasy into stranger territories. Players explore the territories, as they quest to unlock their nameless character's lost memories and answer the question: "What can change the nature of a man?" Along the way, you'll assemble a mixed crew of companions. The game has a more mobile-friendly interface. However, the game is not free, you need to spend some money.
Click Here to Download the Game
2. Regins: Games of Thrones- Best Action RPG Game for Android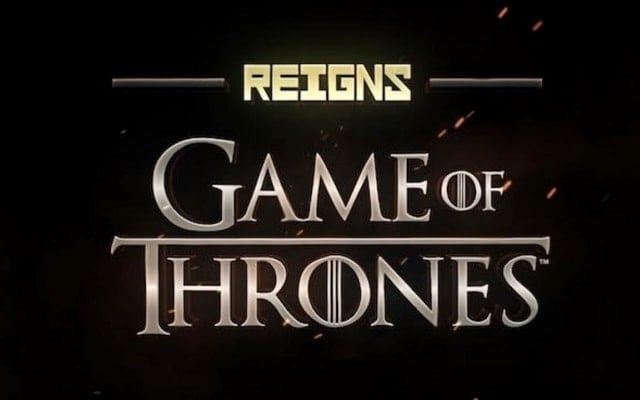 Through the fiery visions of Melisandre, claim the Iron Throne as Cersei Lannister, Jon Snow, Daenerys Targaryen, and more to carefully navigate the complex relationships and hostile factions of the Seven Kingdoms. Just like other Reigns games, you'll face an array of challenges that will force you to balance between the needs of the nobles, the priests, the people, and the Night's Watch, swiping left or right to make your choice. Each character you choose faces their own unique challenges, and as you play, you'll get the opportunity to unlock other leaders to play. The game is also not free. You need to spend some money if you want to play this game.
Click Here to Download the Game
3. Monster Hunter Stories
It is one of the best action RPG Games for Android users.  In the game, the players are the Monster Riders, a people who don't hunt but instead form bonds with monsters. Unlike hunters, they raise and live in harmony with monsters, forming inseparable bonds with them using mysterious artifacts known as Kinship Stones. You need to search the monster eggs to hatch. For doing so, you need to fight with the enemies that require you to exploit your beast's strengths and your enemies' weaknesses. The game loses out on some of the 3DS features such as Amiibo support, but it's a big, meaty mobile RPG that should provide hours of gameplay.
Click Here to Download the Game
4. Warhammer Quest 2: The End Times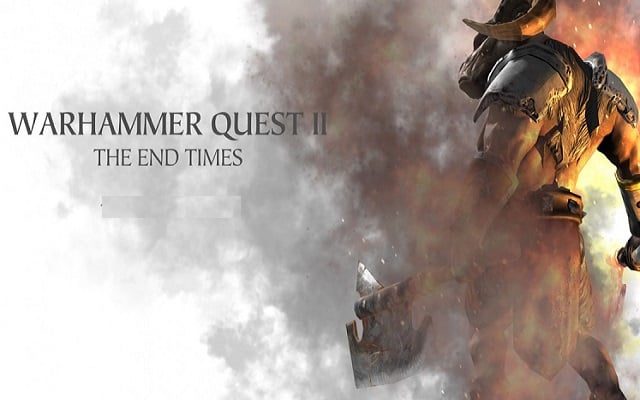 Warhammer Quest 2 is the sequel to a turn based strategy classic. It's stunning visuals and deep tactical gameplay make the players so addictive. Players take command of heroes from the various races of the Warhammer world, plundering dungeons and defeating enemies in a quest for a mystic artifact. The base game comes with a 10-mission campaign and side quests; additional missions and characters are available through in-app purchases. The game is
Easy to learn but hard to master.
Click Here to Download the Game
5. Harry Potter: Hogwarts Mystery
Are you a fan of Harry Potter? Then you will love to play Harry Potter: Hogwarts Mystery game. Just like the movies, you come into the school for witchcraft and wizardry. You are the hero of this mystery. Create your own avatar, learn spells, form alliances and compete for the House Cup. The main theme of the game is that you need to find out the secret of your brother's disappearance years ago. The game is free to play. However, there are in-app purchases let you load up on items you can use in the game. But it is totally up to you.
Click Here to Download the Game
Check Also: 15 Best Multiplayer Games for Android in 2019
6. Crashlands
Crashlands is one of the best adventure RPG Game for Android. It is a game where players take the role of a trucker trying to survive on different planets. It won Gamezebo's Game of the Year award in 2016. In the game, your inventory is infinite, manages itself, and retrieves your tools when you need them, so you can focus on adventuring, questing, and building. You'll never have a dig through your bag or return to your base to free up inventory space.
Click Here to Download the Game
7. Iron Blade: Medieval Legends RPG
One of the most thrilling and best action RPG games for Android is Iron Blade. In the game, Europe filled with war, discord, and magic. You are a hero and you need to save Europe. The game has extremely excellent graphics and it is easy to learn. The game has different modes and challenges to make it more interesting. Overall, it is a good game to spend your leisure time.
Click Here to Download the Game
8. Postknight
Postknight is one of the best RPG games for Android with soft and excellent graphics. The game has 8-bit graphics. It is a game where players control a knight tasked with dangerous deliveries. It won the Best Indie and Best to Pick Up & Play awards in Google Play Best Games 2017. Be aware. The game looks simple but it is very addictive.
Click Here to Download the Game
9. Demon's Rise 2
In the game, you need to choose from 19 diverse character classes to build your war band. Your warriors will improve with every victory, becoming stronger and unlocking new powers and skills. Acts of courage and savagery on the battlefield will bring favor from your gods, which can mean the difference between glory and defeat. The battles are fun and well-designed, and a cover and morale system add extra crunch to gameplay as you move to exploit the battlefield and break the will of your enemies. Multiple difficulty levels, side missions and a wealth of character options add to the replay value of Demon's Rise. The free version lets you play the first three missions free, with an in-app purchase unlocking the full game
Click Here to Download the Game
10. Star Wars: Knights of the Old Republic
One of the best action play RPG games for Android is Star Wars:Knights of the Old Republic. Set 4,000 years before the events of the Star Wars movies, Knights of the Old Republic (KotOR) puts players in the middle of a galaxy-spanning war between the Jedi and Sith. The game consists of many unique characters, creatures, vehicles and planets. he game features an intricate storyline and branching dialogue, allowing players to choose between the Light and Dark paths in their battle.
Click Here to Download the Game