15 Best Turn-Based Strategy Games for Android in 2023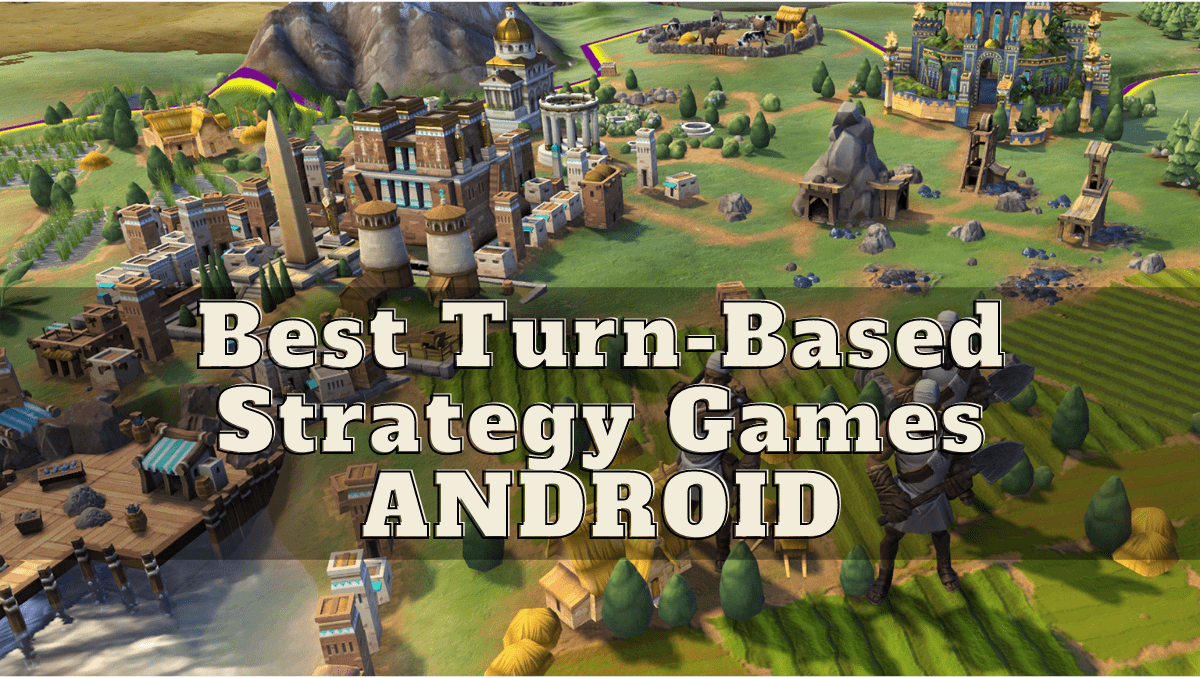 We have been playing strategy games since long before there was no computer. In human history, Turn-based strategy is among the oldest game types. The introduction of Android has changed the entire scenario of strategy games but these Turn-Based Strategy Games for Android require careful planning and patience.
Usually, Turn-based strategy games are a lot longer. The basic purpose of the game is to give the player a feeling of real power when they accomplish their goals. In these types of games, the players tend to focus more on grand strategy. Turn-Based Strategy Games have rich stories and gameplay is a lot faster.
15 Best Turn-Based Strategy Games for Android in 2023
If you are a lover of strategy games then in today's post you will get the list of 15 Best Turn-Based Strategy Games for Android in 2023. If you like the list then share it with your pals too. So you can have a trip on the following list
1. Civilization Revolution 2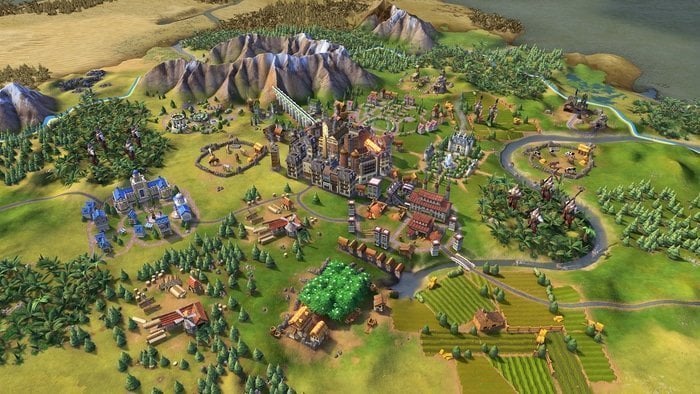 Civilization Revolution 2 is one of the most successful strategy games on mobile. It is the first game in the Civilization catalog to be developed. Moreover, it is available exclusively for all smartphones. Civilization Revolution 2 comes with a brand new 3D presentation and more tactical depth. The game is designed by Sid Meier. Players can play the game via Android, iOS, PlayStation Vita.
The game is challenging but at the same time, it is very interesting. The game is all about conquest, expansion, and imperialism.
Key Features:
New Civilization
New Leaders
New Units
New Technology
New Buildings & Wonders
Enhanced 3D Graphics
Scenario Challenges
Players can Pick one of the 18 nicely varied leaders, ranging from Abraham Lincoln to Genghis Khan.  The game offers good controls and variety in leaders, maps, and scenarios.
2. The Battle of Polytopia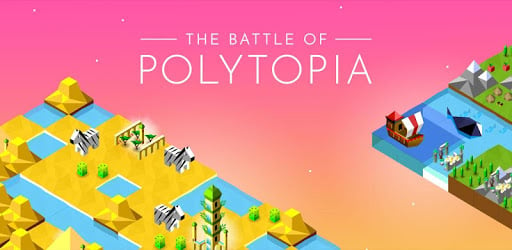 The Battle of Polytopia is one of the best turn-based strategy games for Android. This strategy game is all about ruling the world, fighting evil AI tribes, discovering new lands, and mastering new technologies. With unlimited replay value, the auto-generated maps make each game a new experience.
Players are able to pick and choose among different tribes. The game is formerly known as Super Tribes and is developed by Midjiwan AB. It was released in February 2016. It is a great game for those who like strategy.
3. The Banner Saga 2
Banner Saga 2 is a turn-based strategy game that features the end of a Viking-inspired world.  The game is developed by the three-man indie development team Stoic. Banner Saga 2 is a large, oppressive world, where friends and enemies alike face the end of all things.
Players enjoy playing this epic, story-based, and tactical role-playing video game. It is published by Versus Evil. It is the sequel to The Banner Saga, which took the indie gaming world by storm.
4. Hoplite: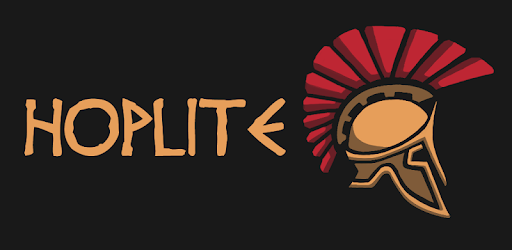 Hoplite is one of the simple strategy games. It is very simple to learn but has a huge amount of depth. It is a challenging game as it makes you think before you act.  It offers strategical choices to upgrade your abilities. The game focuses on tactical movement around small maps.
This video game developed by Australian indie developer Douglas Cowley and released on December 20, 2013.  Its artwork includes old school pixel art done by Shroomarts.
5. Casual Heroes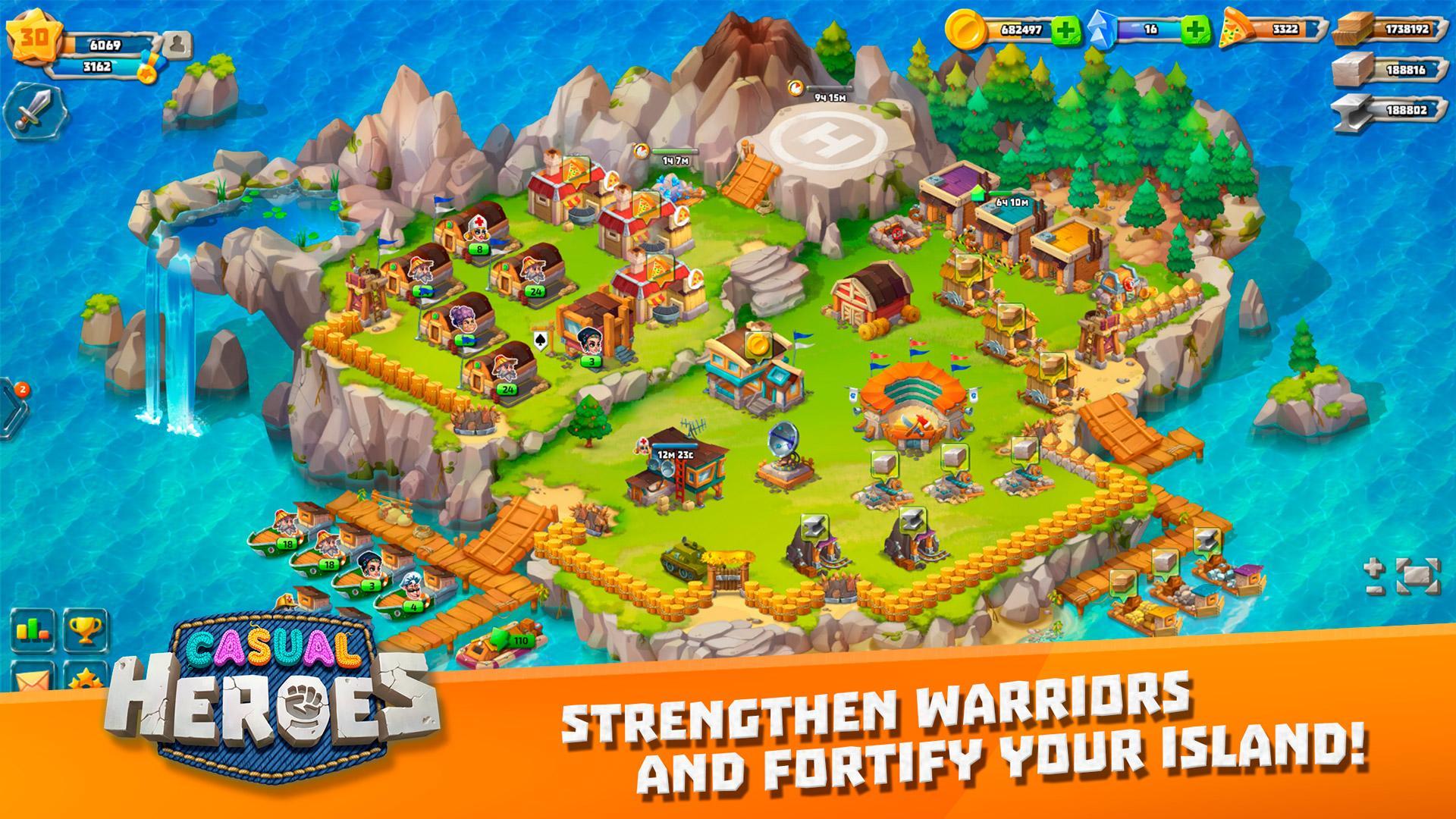 Casual Heroes is a turn-based strategy game with tactical battles on the field. In this game, the players take battle under full control, plan moves, and can correctly apply support items. In this game, instead of sword heroes use slingshots and rolling pins. players use unique abilities and modern objects instead of magic.
Key Features:
Your own island with multiple upgradeable buildings
upgradeable heroes with their unique abilities
battle with players for resources with turn-based battle tactics
an Arena with online battles in real-time
battle machines and defensive buildings
clans with clan chat and additional clan squad
 regular tournaments of clans with prizes in gems
 captivating quests and achievements
6. UniWar
Uniwar is a turn-based strategy game with multiplayer online gameplay for up to eight players but also comes with the single-player campaign mode. The game is specifically designed for mobile devices. Initially, it was released in April 2009 for Android and iOS and after that, it was rolled out to other platforms such as Ovi (Nokia) and BlackBerry App World.  This strategy-simulation game takes place on a hexagonal map, where each player moves their units.
7. Fire Emblem Heroes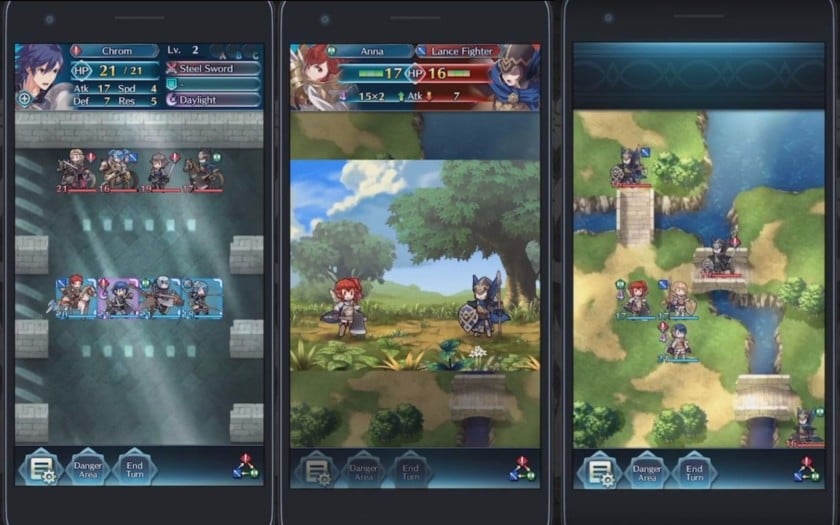 Fire Emblem Heroes is one of the top strategy games for Android. It is a free-to-play tactical role-playing game. The game is basically developed by Intelligent Systems and Nintendo for Android. It is a mobile spin-off of the Fire Emblem series featuring its characters. The game was released on February 2, 2017.
The game comes with an ongoing, original story where new characters and dozens upon dozens of battle-tested Heroes from across the Fire Emblem universe meet.
8. Zombie Rogue
Zombie Rogue is a strategy simulation game. It is built for fast play and massive amounts of replay value. This turn-based strategy game for Android comes with random levels and items. So every time you play the game, you will get a new experience.
9. Hearthstone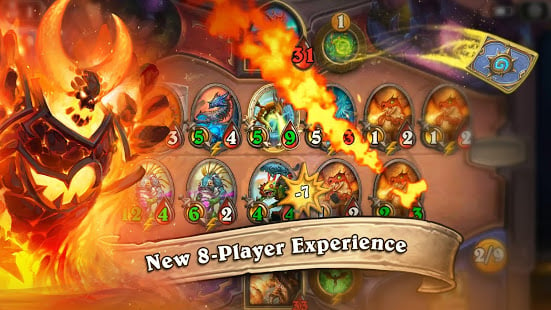 Hearthstone is a neck-and-neck card game that engrosses yourself into the unique world of fantasy. You have to contend with your rivals and make their health to zero. You can collect powerful cards and make your deck more strong. Plan and implement your strategies and defeat your challengers. You can call upon your followers and toss spells to snatch control of the battlefield.
Important Features:
Enjoy the thrill of a real-time challenge with the opponents.
Collect the influential cards by dominating your challenger.
You can play single-player missions too.
It is one of the best online mobile games that you can play from anywhere.
It is very user-friendly and fun, creating a game.
Play the practice matches against the computer-controlled warcraft heroes.
10. Smashing Four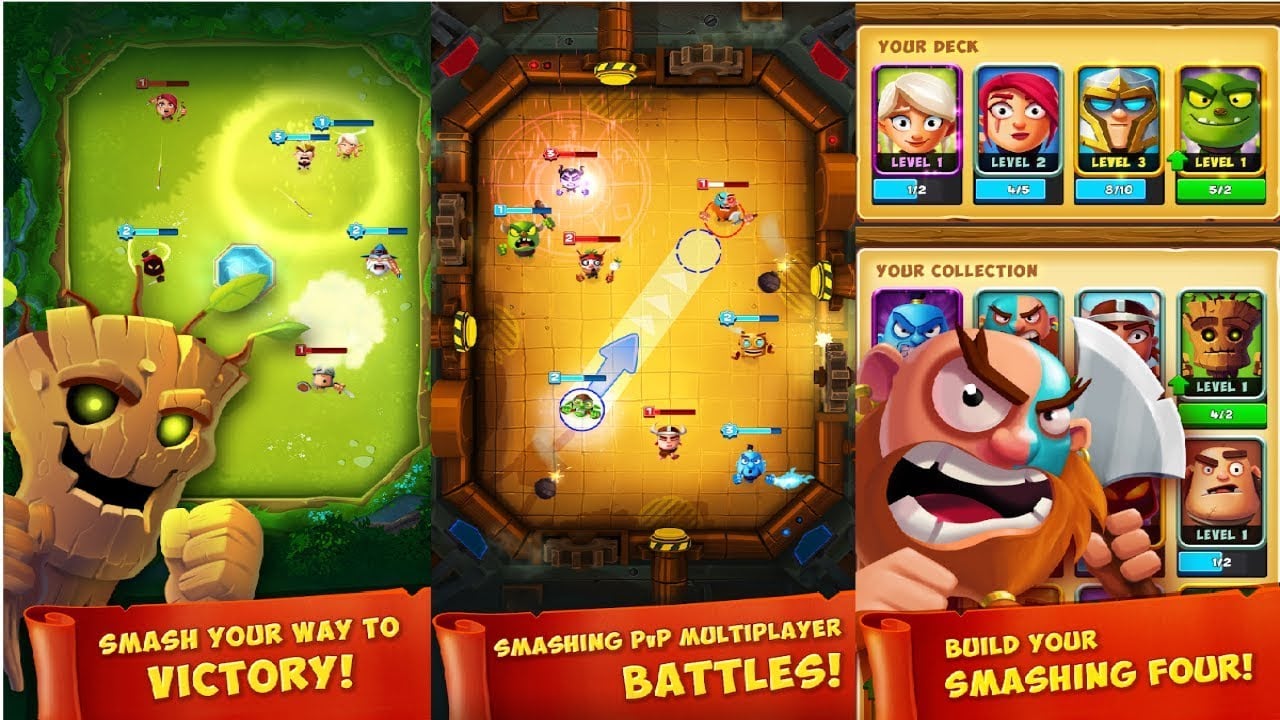 Smashing Four is one of the most popular strategy games on mobile. It is an online, card collectible, PvP multiplayer game where the player builds a squad of four smashing heroes and battle against other players in spectacular arenas.
Key Features:
PvP, real-time, turn-based, card-collectible strategy
Duel players from all around the world in challenging arenas
Win battles to earn rewards
Collect cards to unlock new heroes & upgrade them to unleash their unique abilities
Smash your opponents in the arena and fight your way up to the top of the ranks
Get all heroes available & get ready for new arrivals
Fight in the challenging environments of 7 game-changing Arenas
Create your own Clan or join an existing one
Share cards, chat and challenge your clanmates in friendly battles.
11. XCOM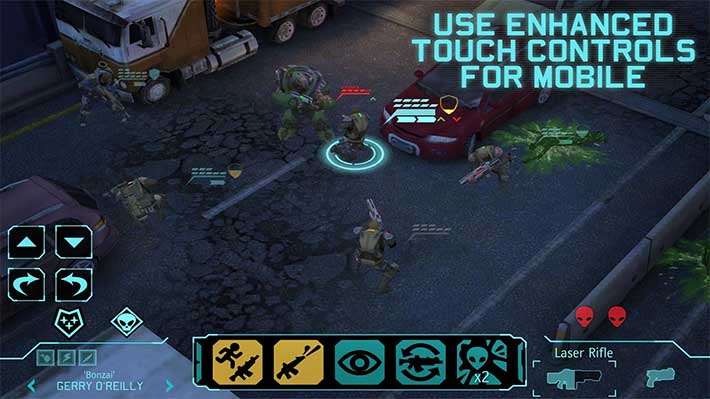 XCOM is one of the best tactical online turn-based games. Here you are going to serve as a commander in order to stop aliens from occupying the world. Your mission will be to monitor the squad in the mission field and eliminate aliens as the elegant leader of XCOM. XCOM is a serious strategy game, even on normal difficulty. Xcom is the best turn-based strategy game for android.
Important Features:
Get the updated weapons to guard against the aliens.
Control the movement of your troops and place them in the exact location around the designated area.
Get the upgraded function and extraordinary power for your troop basing on success.
Unlock new abilities WWE troops once you get back to XCOM headquarters after completion of your assigned mission.
This award-winning online strategy game has a projected realistic tactical combat system.
12. Age of Magic
Age of Magic is a mobile turn-based fantasy RPG about legions of epic heroes battling on the remnants of an ancient world of magic. It's the best turn-based game for android.
Many people enjoy the world of imagination, full of elves, gnomes, magi, and paladins, as in the good old Diablo. Most fantasy games come in RPG style, but the company Playkot chose not only to please magic enthusiasts but also fans of the turn-based strategy.
In April 2018, "Age of Magic" has come out, and thanks to a good graphic, plot, and creativity, many of the users have already fallen in love with the game. The number of Google Play downloads is over 1 million, in a matter of a few months. The game is outstanding for its lovely illustrations and 3D graphics and the loading screens look like art. It's one of strategy RPG games to play.
Gaming features
Age of Magic is a perishing magic world, in which hundreds of pieces of creatures surviving the disaster rise among the stars. In between these fragments, the player will have to gather heroes and battle monsters to freeze the soul. As for the characters, there are classic magicians, lizards, talking animals, and samurai elves, to say nothing of the classic paladins. The age of magic features a total of over 50 individual heroes from 12 different races. Players have the option to recruit as they see fit their team heroes. Furthermore, every character needs to be pumped, equipped and strengthened. True, the hero's presence is hardly visible.
13. Battle for Wesnoth
The unique combination of LoC, hex-based maps, terrain defense and movement, and map form with various unit damage types and resistances offers a unique play style. The battle for Wesnoth is a highly creative, tour-oriented, open-source strategy game. Participate in over a dozen adventures covering centuries from the plains of Weldyn to the forests of Wesmer, the mines of Knalga to the mountains of the Heart! Play as a young prince escaping Lich Lords invading forces to a new ocean-wide home.  Delve into the deepest darkness of the world to make a jewel of fire. Travel through the continent in an audacious quest for a usurping queen's rightful throne. Step into a young mage's shoes, his precise village in search of vengeance and immortality. Battle the undead hordes of a foul necromancer as he marches upon your capital. Guide a daring group of survivors to a final confrontation with an invisible animosity through the blazing sands. You have to select it. It also turn-based on mobile games.
Then take the battle online! Choose from seven fully-balanced factions and duke it out with your friends in over 50 multiplayer maps for parties of all sizes! Battle for Wesnoth is an android turn-based strategy game.
Find out about hundreds of creative, multi-player community campaigns, maps, and factions and try your hand at crafting your own!! Wesnoth has a built-in map editor, a very moddable engine, an easy and intuitive language for scripting, and a friendly, dedicated community for modding. Nothing tells what you're going to make of life adventures!
Key Features:
Units hand-animated in a vibrant pixel art style, with semi-realistic portraits used for dialog.
17 singleplayer campaigns and 55 multiplayer maps to choose from.
Over 200 unit types in seven major factions, all with distinctive abilities, weapons, and spells.
Face off against other players over the Internet, or challenge your friends over a private/local network or hot-seat.
Translated into over 30 different languages.
Tons of player-made content available from the official add-ons server: new campaigns, factions, and multiplayer maps with new and unique mechanics and artwork.
14. ROME: Total War
It's one of the best Android strategies games that will take you to 270BC. One Roman family should first be controlled. There are two different gaming options: tactical in real-time fighting and turn-based strategic campaign. Using your forces to defeat hostile forces and use your plan and strategies to accomplish the goals illustrated on the map.
Important Features:
Enjoy fighting with the real war veterans side by side.
Use the trademark weapons of the ancient era and feel it genuine.
Utilize your war tactics and fight real-time battles.
Use the easy and user-friendly touch screen interface to command your troops.
Enjoy the real and thrilling battlefield scenario with the 3D model.
Manage the civil, economic, and other affairs utilizing the campaign map.
15. Clash of ClansReal-time Online Turn-based Strategy Game
Clash Clans is one of the online strategy's most challenging games. There you will be serving as the village head and trying, by beating other clans, to create an invincible army. Gather wealth by fighting to better your town and your army. Train the soldiers for the next battle at a higher ranking. It's possible for you to join another clan in the epic battles. Cash of clan is the best free turn-based strategy game android.
Important Features:
Protect your village with defensive weapons, walls, and traps.
Sketch your battle strategy to win a battle over others with multiple combinations.
Join a clan and build a team to fight against other disputant clans.
You can have a friendly fight with your clanmates to check and make your defense stronger.
Get a stronger set of troops by training them for up-gradation to the next level.
Enjoy the constant development of the game, including the user-friendly interface.
Final Words
We hope that our list of 15 best turn-based strategy games for Android in 2023 will give you enough guidance if you are planning to get any turn-based strategy game.  If you like our today's post then let us know in our comment section. If you want to add something or not much satisfied then you can also share your opinion.
Do you have something you want to share with us? Some suggestions, comments, or feedback?
If you are interested to learn about the RPG Games for Android Offline in 2023 then click here