Careem Introduces "Track My Ride Feature" For Its Customers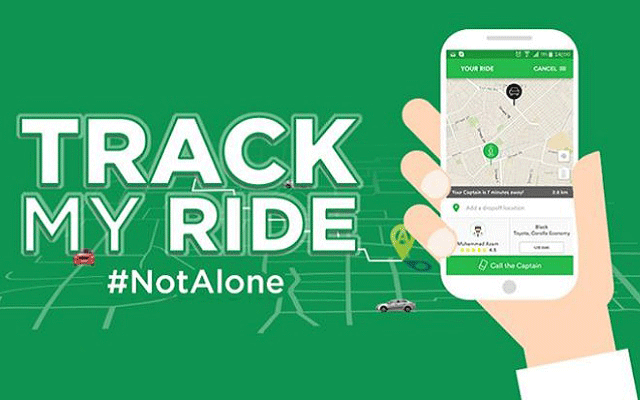 Chauffer based car ride service provider Careem introduces another great feature "Track My Ride" for its customers in Pakistan. With this "Track My Ride" feature, people can track their loved ones in real time.
Customers will get a tracking link through SMS along with other details such as Car Registration Number, Model, Color and Chauffer's Name along with Cell Phone Number whenever they book a car. Other details were also provided earlier by Careem to Its customers but the "Track My Ride" is the new addition to its features. Now you can ask your family & friends to watch over you throughout your journey by simply sharing the tracking link with them. You can also track your ride when you booked the ride and it is on its way to pick you up. Simply click on the link provided to you or copy paste the link in your browser and it will automatically takes you to the tracking screen.
This feature was introduced recently after Careem took a hit and was heavily criticized on social media for a bothering a female customer by the Chauffer.  The company responded quickly over the allegations against them through a statement on their social page. The CEO of Careem Pakistan, Juanid Iqbal said:
"Safety & security of customers is their top priority. Careem Captains are given training and necessary soft skills. At Careem every complaint is taken seriously with thorough investigation & immediate action with no stone left unturned."
This is a great initiative taken by the team Careem to make people feel secure throughout their journey and also using Careem's services. This will also help people to clear their minds regarding any security and privacy issues relating to online car ride services. Careem's new hash tag #NotAlone also shows that they are pretty much concerned about the safety and security of their customers by providing them reliable transportation services.
CAREEM is also going invest $100M in R&D, which includes growing its team in UAE and Pakistan, and opening new R&D centers in Egypt and Germany.