Qmobile continues to dominate the overall smartphones market with 54.9% in Q1 2017.
QMobile, Pakistan's No. 1 Smartphone Selling Brand, has  organized annual retailers award ceremony at Pukhet, Thailand this year.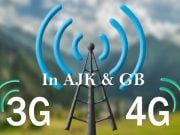 For the auction process, PTA will hire services of local consulting firm to calculate base price and to design the auction process.
QMobile has become the Pakistan's largest smartphone company in a very short spam, just because of their unique style, diversity and high end featured smart phones in affordable prices.
Feature Phones Launched by QMobile in July-17
QMobile QNote is an entry-level smart phone. The device is perfect for those users who like to use a 3G phone in very affordable price. QNote has 1 Year Digicom after sales warranty.
QMobile Power 4000 is a combination of great features and affordability. Those who want to buy a smartphone with multiple specifications at low price can buy this phone.
QMobile launches A1. This phone is the combination of many high-end specifications. Pre-booking of this phone has just begun. Those who will pre-book this phone from 17th - 23rd June will get many gifts along with it.
After the successful launch of LT500 and LT700 last year, QMobile Launches 4G Enabled LT500 Pro at an Affordable Price of Rs. 7999. This phone is a combination of great features and affordability.
No doubt Q3310 is a competitor of new legendary phone Nokia 3310 however we can witness that QMobile has incorporated better features in it as compared to Nokia