It means Galaxy S10 will be the first Samsung device to feature an in-display fingerprint sensor.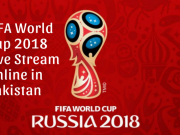 So, What are you waiting for? Get ready to watch the wonderful match! 
The first is the advanced AI 2.0 technology, applied chiefly to the smartphone's dual-lens camera. Second is the Honor 10 CMF[1] design, a 3D glass back with a stunning nano-scale optical coating composed of 15 layers of shimmering color.
XIAOMI Releases its Updated Price List. Check out the new price list of xiaomi smartphones, they have reduced the prices.
Apple launched the iPhone 5c in multiple colors a few years ago to attract the young crowd, and there's a chance that it might take the same approach this year for the LCD iPhone.
ACCA and ExD have collaborated to train SAP professionals setting a target that Pakistan should be able to deliver on the 'export of services' opportunity.
The policy contains several incentives for the information and technology services.
In the 2017, AI pushed total venture capital investments in China to US $40 bn! That's up 15% increase from 2016, and now for 2018.
he OPPO's demonstration, 5G Video Call with 3D Structured Light Technology, utilized a customized OPPO R11s with integrated structured light camera.
The owner of Gadget Repair in Las Vegas named Paul Tartaglio said that the cause of batteries to warp is the high triple digit temperatures in Vegas.