Celebrities take on Pakistan Super League 2018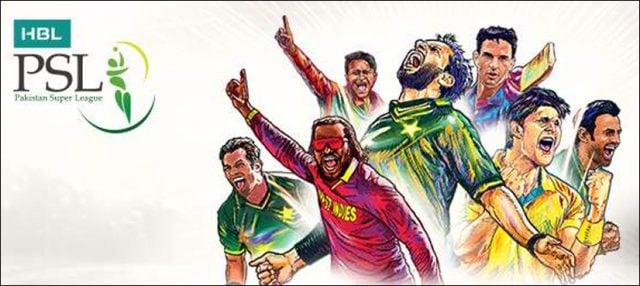 Pakistan Super League 2018 waved the Pakistan with full swing through amazing matches held between different teams. Fans are all set to enjoy the PSL final today in Karachi, where Peshawar Zalmi and Islamabad United teams are in full-swing to start off with a brilliant and intense match.
On the other hand, celebrities are supporting their favorite teams. Many of the celebrities, especially the brand ambassadors of these teams are all prepared to support their teams today. Karachi is all-lit tonight to experience a great game between Peshawar Zalmi and Islamabad United.
Who is supporting whom?
Let's talk about the team ambassadors of each team.
Fawad Khan
The one and only Pakistan's heartthrob actor, Fawad Khan is the official ambassador for Islamabad United. He will be witnessing and supporting today's final match in Karachi. He has been a loyal team ambassador of Islamabad United and made sure not to miss any team event during Pakistan Super League 2018!
Mahira Khan
Mahira Khan, Pakistan's most loved actress is the true team ambassador of Peshawar Zalmi. Peshawar Zalmi is all-set to swing the match with their super-performance on the match ground. Being a proper Karachite and Peshawar Zalmi Ambassador, she will be present today in the match ground to support her team!
Which team are you supporting at the Pakistan Super League 2018? Let us know, Peshawar Zalmi or Islamabad United?
Read more: Top 10 Security Tips For Your Smartphone Or Tablet