e-Commerce Industry to Cross Several Hundred Million Dollars by 2020: Report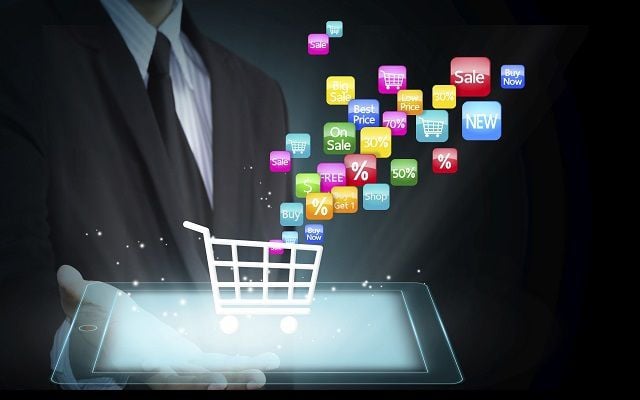 e-Commerce Industry to Cross Several Hundred Million Dollars by 2020: Report. Though Pakistan's e-commerce sector is still in its infancy, but still the industry has witnessed remarkable growth within a short span of time. It is anticipated that Pakistanis are to spend "several hundred million dollars" on online shopping. As a greater part of the country embraces digital technology and sees the takeoff of more e-commerce gateways.
In PTA's Annual Report 2016, it revealed that,
"Pegged by more smartphone penetration and digital payments solutions, the country's e-commerce industry is probable to grow to several hundred million dollars by 2020 from the current figure of $30 million."
The 'Black Friday' sale by e-commerce portal daraz.pk on November 27, 2015 turn out to be an instant hit. As over 1.5 million people visited the website to get discounts of up to Rs.132 million, the report stated.
e-Commerce Industry to Cross Several Hundred Million Dollars by 2020: Report
Also Read: Digital Commerce and Payments Potential in Pakistan
"The economic impact of ICTs can be observed with the tremendous rise of e-commerce through websites such as daraz.pk, olx.com, zameen.com and pakwheels.com, which is still at the embryonic stage. The potential for e-commerce growth is astronomical."
It said.
While in an interview with The Express Tribune, A H Siddiqui, sales manager at an online shopping portal, said that,
"We were getting up to 500 orders a day. However, the immediate non-availability of the required staff has caused delay in delivery or incorrect delivery to customers. Hence, we have had to cut short the list to limit ourselves from taking too many orders."
PTA added that business venders endorsed the quick extension in e-commerce trends to the introduction of mobile broadband services in Pakistan
"Banks are now reduced to a palm-sized phone as Telcos are providing banking services on mobile handsets through their mobile banking solutions."
PTA revealed.
People with the help of branchless banking transacted almost Rs.486 billion during October to December 2015. According to PTA, this has become possible with the takeoff of mobile broadband services in 2014.
Also Read: Online Mobile Phone Shopping, Trends and Deals in Pakistan
Online banking, ATMs, virtual banking and mobile payment schemes are some of the main banking amenities making full use of ICTs. Taking everything in to account, it directs that the market and timing both are appropriate for growth of e- commerce in Pakistan. Apart from the few interruptions, the industry is all set to generate substantial waves in the country. With vast scope for modernization and enhancement along with exponential long-term growth.
Source: The Express Tribune