Facebook Latest Tool Will Let You Know Which Apps Tracked You
Off-Facebook Activity will let the users know about the apps which tracked them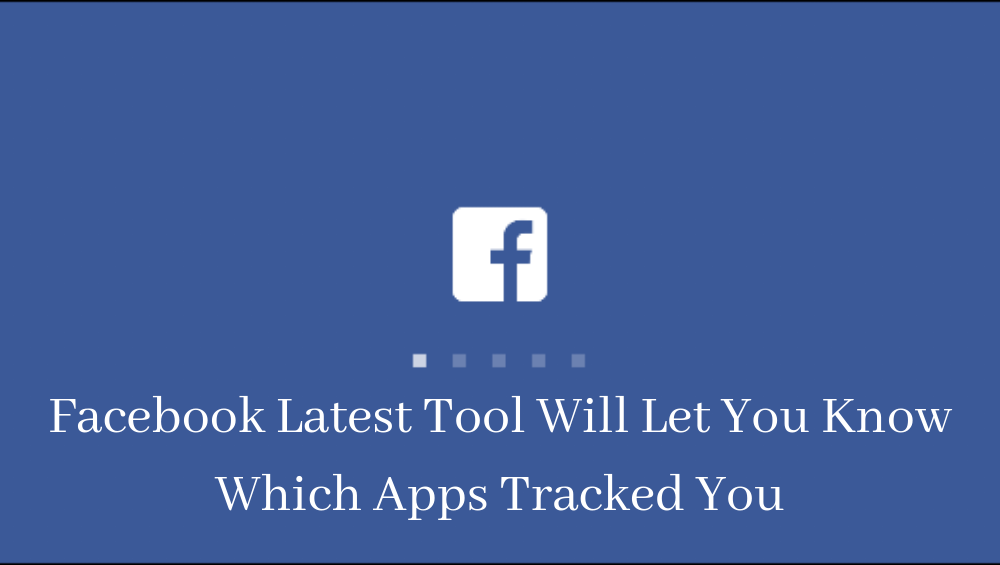 Facebook has spread its root everywhere out there. There are several apps that users can log in via facebook. Facebook has made up a wide tracking network to achieve its target of advertisements business. It has given access to gather user's information, even if they are not active on the social platform. On Tuesday, Facebook claimed that it will alter its data-related practices. Thereafter, the company launched a new tool that will allow people to see and control the information that is gathered by Facebook. This information will include browsing activities outside Facebook. The tool is named as Off-Facebook Activity. It allows users to observe various apps and sites that share users' data and information on Facebook. The users can stop this data sharing from there account if they do not want to share.
The company further said
"This is another way to give people more transparency and control on Facebook,"
According to Facebook, users have more or less 80 apps installed on their phones. They use around half of the apps every month. So, it is not that easy to know which contains personal information and how the data is being utilized.
The Latest Facebook Tool
Furthermore, the introduction to this new tool is Facebook's answer to users' objections about privacy. The issue grew when it became known to the public that Facebook shares personal information of their users without asking or acknowledging them.
According to Facebook, the users said that they want the facility to observe which sites are providing data to facebook and how this information was shared. Though, this tool will not provide a solution to every
privacy
-related solution. However, the company will advance to maintain all history of Facebook, Instagram and Messenger users
This tool will also allow people to turn off those sites that shares users data. It must be kept in mind it will disconnect the data but not delete it.
Facebook Developing A New Solution
Last month, Facebook settled this issue with the
Federal Trade Commission
. Further, it also agreed on paying $5 billion fine and change the settings to handle users' data. Mark Zuckerberg has told that in the future company will develop a solution that will give people the option to clear their browsing history.
If, Facebook will give access to clear the history of its users, the company is at risk. The company is little bit dependent on ads, and it uses users information for displaying specific ads on their feed. However, Facebook is ready to face every situation with respect to users' control over their privacy by using this new tool.
For instance, a user saw a site for a shoe retailer had one of Facebook's tracked cookies installed on web page. A user searched for a pair of shoes on site and then open Facebook. Due to tracking algorithm, a user might see same pair of shoes in its Facebook feed.
This new tool will be applicable in upcoming months. However, this service is now available in Spain, Ireland, and South Korea.