Facebook launches a new password security option for its users called 'Trusted Contacts'. This security option allows users to select some of their trusted friends, who can help them in retrieving their password of Facebook account.
Trusted Contacts option allows users to select some friends to whom the security codes will be provided, which will eventually help the user to access his/her account in case they are locked out of their account.
Facebook's Trusted Contacts The Latest Security Option To Secure Your Privacy
How to enable Trusted Contacts:
[list style="list4″ color="blue"]
Go to 'Security Options'
Select 3-4 friends
Facebook sends a notification to your selected friends
If the account gets inaccessible, user can ask their friends to request their security codes.
Once the user gets 3 codes from 3 friends, he/she can access their Facebook profile.
[/list]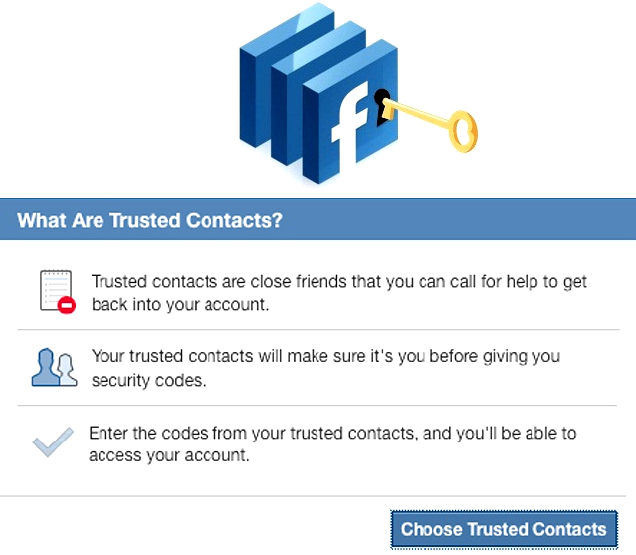 As the friends provide help in real life so they will now provide on facebook also. Because we may loss our passwords due to any reason then facebook friends will help you. That would be very helpful you will choose some of the most trusted friends and if there come a time when you lost the password those trusted friends would be there to recover your account.