Free Lightweight Productivity Tools of 2018 – 3 Top Softwares to make you smarter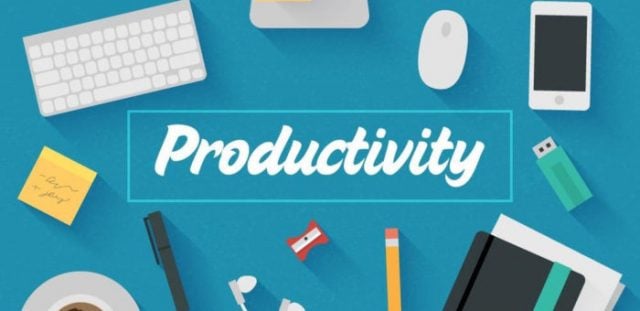 Technology has brought great apps and software in different industries. Every day we get to hear about a new software that helps in completing our tasks on daily basis. Have you tried any of the software in managing your projects or social media tasks?
Lightweight Productivity Tools of 2018
A productivity tool is a tool that will help you get sooner, more effective, work with a higher quality, be more organized, and fight procrastination. There are hundreds of lightweight productivity tools that you can get your hands on in 2018. What exactly is a lightweight productivity tool? It's a tool that works on an online connection and doesn't require much of a space on your computer. Such software allow you to enjoy all the perks that you seek without compromising your RAM's space.
Productivity management tools allow you to be the best professional you can be so continue reading to understand which ones are world class!
1. Asana
Asana is one of the best task management tools you can use. It also falls under the umbrella of a lightweight productivity tools of 2018. You can even consider it as one of the best team efficiency tools around.
The logic is pretty simple:
First, you build a project.
Let's say your project is to "Fire Arnold".
Then, you create responsibilities inside it.
Let's pretend that the task within the major task is as follows:
Find an excuse to fire him
Plan for a replacement
Prepare the conversation beforehand, so as to make sure you know how to react in case he decides to break a chair on your back
Hence, you can manage all your tasks under one roof, manage your team and associated tasks as well.
2. Trello 
It's a bit different from Asana but also quite helpful software.
Trello's interface is slightly changed. In Trello, you can create different boards and further create cards inside each with separate tasks.
You've got your own board (you can generate numerous of them) where you start to make lists that'll always be listed horizontally, as you keep creating new ones. You can also add other people and make a team, communicate with them on each task. As a user, you also get to explore many exciting options to become a professional in this amazing software.
3. Rescue Time
Rescue Time will run on the background and give you a full picture of the time you've spent on different website groups according to the period you want. Basically it's a time tracking software which is also considered as one of the lightweight productivity tools of 2018.
It is also available for mobile devices, you as a user, can also track the time you spend on different apps. One of the very interesting features of Rescue Time is the possibility to set alerts when you spend a specific quantity of time on entertainment websites.
Final Thoughts
Have you used any of these software? I have been using Trello from quite a while and it has proved to be one of the best productivity tool so far. Do you have any other productivity tools to talk about? Do share with us!
 Read more: Top 5 Best Smartphones Under 30k