Samsung Unveils Galaxy S10 Plus Olympic Games Edition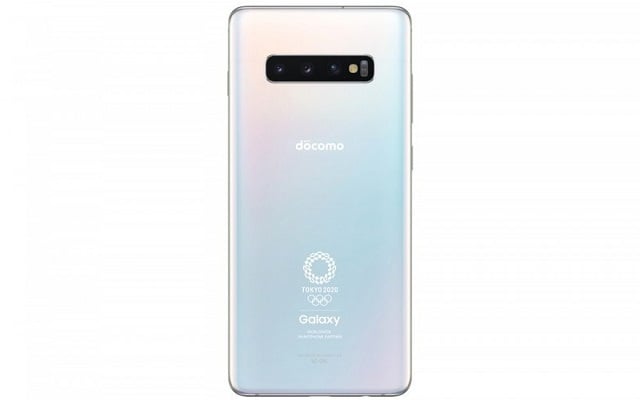 Samsung has been a sponsor of the Olympic games since 1998 and has a deal in place to sponsor the events to 2028. Every year, Samsung brought an Olympic Games Edition because of its partnership. This year the Samsung Galaxy S10 Plus is getting the Olympic Edition. As Samsung Unveils Galaxy S10 Plus Olympic Games Edition. 
Galaxy S10 Plus Olympic Games Edition will Have the Logo of Tokyo 2020
The Prism White version gets the logo of the Tokyo 2020 games on its back. It will also contain the logo of its carrier, Docomo. Moreover, it comes bundled with special Galaxy Buds truly wireless earbuds.
It is important to mention that only 10,000 units of the "Galaxy S10+ Olympic Games Edition" will be made starting in late July. Docomo is the exclusive carrier partner in Japan. Moreover, the cost of this model will be $1000. It's not clear if this model will be available outside of Japan or not.
Samsung has launched the Galaxy S10 series with a big bang few days back. The flagship series is the main topic of discussion in the tech market nowadays. Recently, we have come to know that Samsung has started rolling out Galaxy S10+ First Software Update in the Netherlands, Germany, UK, and France. The new update has brought certain improvements. Plus pre-booking of S10+ has also started.