5 Games Like Red Dead Redemption 2 For Android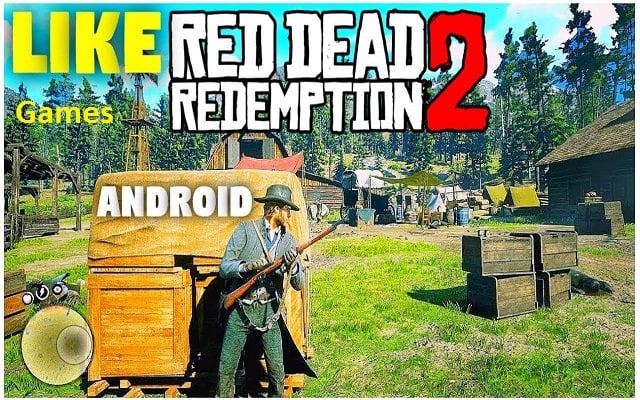 Red Dead Redemption 2 is a Western-themed action-adventure video game developed and published by Rockstar Games. The game is a prequel to the 2010 game Red Dead Redemption. At first sight, the game looks overwhelming but some users find it quite difficult while playing. This game has been praised to the sky by everyone. The sad part is that this game is only available on PlayStation 4 and Xbox One. The PC and mobile gamers around the world are not able to experience this amazing game. However, it is expected that Rockstar Games will launch Red Dead Redemption 2 on the PCs as well in the near future. However, there are no signs of the availability of RDR2 For Android yet. If you are an Android user and you want to have the same gaming experience as that of RDR2, then you have come to the right place. Today, in this article I am going to jot down 5 Games Like Red Dead Redemption 2 For Android that will let you experience the wild west extravaganza.
Here Are The 5 Games Like Red Dead Redemption 2 For Android
The 5 Red Dead Redemption 2 like games that you can enjoy on your Android devices have been discussed in detail below. Let's have a look at them.
1. Guns and Spurs
Guns and Spurs is a third-person action and adventure game. In this game, you play a character of Johnny. He's an alone cowboy from the wild west. He is out for vengeance for the murder of his wife at the hands of outlaws. In this game, you can move freely throughout the wild west, visiting different settlements. In addition to that, you can also ride your horse through the desert. Furthermore, you can interact with different characters and also enter certain buildings. Moreover, you can also take out your guns and start a shootout with anyone on the street. You can even take part in horse races on the way to your destination. You can complete tons of main and secondary missions just like RDR2.
If you want to download the game then click here.
2. West Gunfighter
West Gunfighter is a shooting and adventure game. In this game, you have to make your way through the Wild West either by foot or on the horse. Furthermore, you have to shoot the enemies and have to collect the rewards. It makes you feel like a cowboy and enter into saloons to play darts, cards, or have a nice bourbon. You can rotate 360 degrees to keep an eye on your entire surroundings. All you have to do is to make your way all over the city to find a hidden treasure.
If you want to experience an exciting adventure with decent 3D graphics then click here to download it.
3. The Lawless
The Lawless is a cinematic, shooter set in the dark and violent world of the Old West. In this game, you play the role of a heartbroken and angry man who has only one thought on his mind that is revenge. All you have to do is to help him avenge his brother by defeating the criminals that murdered him savagely. While playing this game, you have to focus on speed and accuracy. So, if you're looking for a game that's fast paced and not as complicated as others, then you should try The Lawless.
In order to download it, click here.
4. Westland Survival
Westland Survival is quite similar to the old GTA games. It also has some RPG Game elements, something that you won't get from other games on this list. It allows you to collect resources and craft new equipment and build your own ranch. You can even raise horses and tame wild animals to do your bidding. In this game, your wagon convoy ran into a bandit ambush and lefts you behind as the only survivor. All you have to do is to bring those gunslingers to the hangman or shoot them right off their horses.
In order to download it, click here.
5. Six Guns: Gang Showdown
Six Guns: Gang Showdown is a great game based in the western states of Arizona and Oregon. It will let you explore an enormous open world. Unlike Red Dead Redemption 2, the game also has a supernatural element to it which is a welcome addition. The game has up to 40 missions. The missions will allow you to perform a variety of tasks, including some exhilarating horse racing. There are mysteries and challenges for you to discover as you become completely immersed in the story and the action. However, make sure that you don't get fooled by this land's beauty because outlaws, vampires & many other unnatural foes lurk in every shadow. You can download this game by clicking here.
Final Words
So, that's it. These above-discussed games can let you experience the wild west extravaganza. These games like
Red Dead Redemption 2 on Android
are quite interesting. However,  the games might not be able to give you the complete
RDR2
experience, but they are probably as close as you can get on an Android device. So, head to your play stores, download your favorite ones, and enjoy.