Google Location History Feature Gets Auto Delete Option
Everyone is aware of the Google Location History feature, which reveals the places that you have visited in the past few months. Having a device in your hands means no privacy, as Google will keep on tracking your location all the time. Many people open their location history when they want to recall a certain visit or event. Yesterday Google revealed some changes in this feature as it understands that this data is quite sensitive.
So in the next few weeks, Google will give us the option to automatically deleted your tracked location data when it gets old. Basically, this location history data is used by Google in order to recommend some restaurants that are quite near to your location. Moreover, the location history feature is also loved by people in order to know about your friends and families movements.
Google Location History Feature will be safer now
Yes, you are free to turn off this feature however in order to avail all the marvelous feature by Google, this location history feature is something that you should be opting for. So with the new amendment coming in this feature, you would be able to select delete automatically after 3 months, 18 months, or you can delete your location data manually.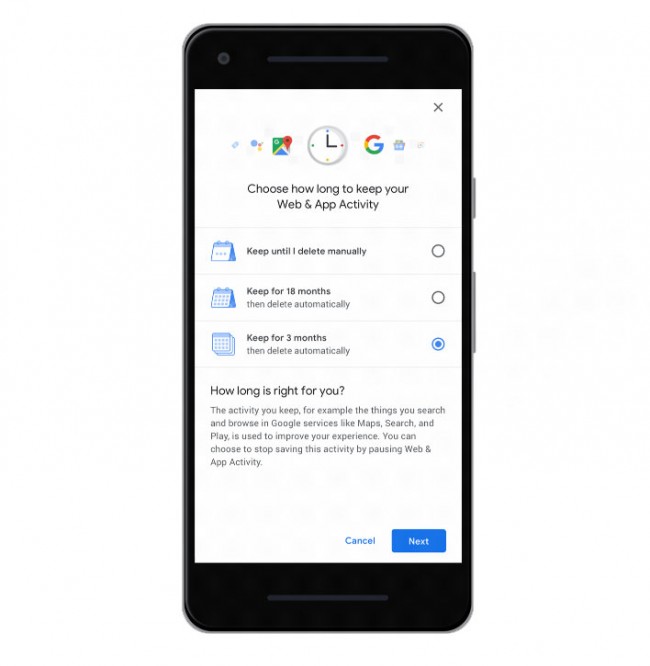 When it comes to the security of data, it is one of the most talked topics nowadays. This app knows everything about us such as places we go, our flight details and the people we talked to. The fact that this software knows every minor detail about us is quite frightening but the worst thing is that if our personal information thirsts to someone else leading to data breaches just like Facebook Cambridge Analytica Scandal.
Do you like Google's Location History data feature? What do you think of the latest addition to this feature?