Google Messages Latest Update Brings Color Changes For Contacts
Google Messages App allows you to contact anyone from anywhere with the reliability of texting and the richness of chat. It allows you to stay in touch with friends and family. Furthermore, it facilitates sending group texts and sharing your favorite pictures, GIFs, emoji, stickers, videos, and audio messages. Google Messages App recently got a new update. The new update has brought some new features for the users. Google Messages Latest Update now allows the renaming of group chats, color changes to Unpictured contacts and much more.
Google Messages Latest Update Made UI Look More Like Google's Contacts & Phone Apps
The update has brought two main changes basically. The changes were spotted by AndroidPolice. So, thanks to them. The new update now allows users to rename the group chats. Let's have a look at that.
You can now simply open the group chat which you want to rename. After doing so, tap on the Group Details in the overflow menu. There will be a new field at the top of the detail screen where you can rewrite your own group name. After that, the newly assigned name will be shown in the conversation list and at the top of the conversation itself. Secondly, now you can also change the color of the non-pictured contacts as well. Let's have a look at this change too.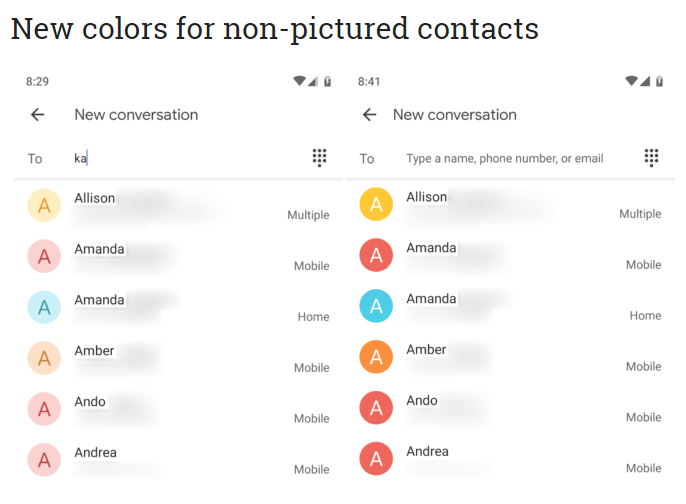 In addition to all this, Google Messages App also added Inbuilt Spam Protection a few days back. It allows users to deal with nuisance and spam messages
Source: AndroidPolice