GSMA Announces First Keynote Speakers for Mobile World Congress 2018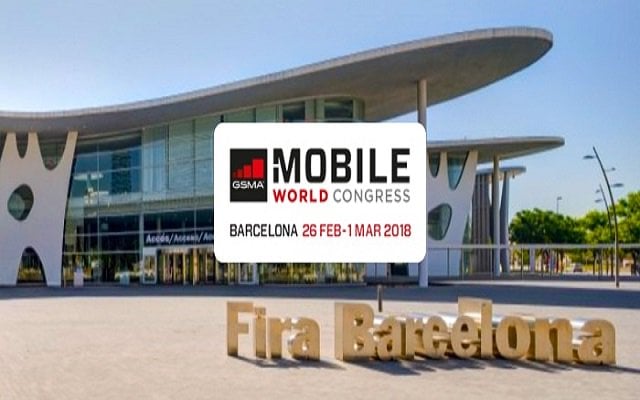 GSMA Announces First Keynote Speakers for Mobile World Congress 2018. The GSMA today announced that executives from Bharti Enterprises, BT Group, Ericsson, NTT DOCOMO, Red Hat, Telenor Group and Vodafone Group are among the first keynote speakers confirmed for the 2018 Mobile World Congress. The GSMA also announced further updates for the event, including new exhibitors, sponsors and programmes. Mobile World Congress will be held 26 February – 1 March 2018 at Fira Gran Via in Barcelona, with events also taking place at Fira Montjuïc.
GSMA Announces First Keynote Speakers for Mobile World Congress 2018
Michael O'Hara, Chief Marketing Officer, GSMA said:
"We are very excited to have these executives joining us at Mobile World Congress. "Conference attendees will have the opportunity to hear the insights of some of the leading voices across the mobile industry, as well as perspectives from other organisations influencing the development of mobile. It's already shaping up to be a great programme."
Leading CEOs to Keynote in Barcelona
The GSMA confirmed the first keynote speakers for the Mobile World Congress conference, which will be held across all four days of the event. The speakers announced today represent organisations across the broad mobile ecosystem:
Sunil Bharti Mittal, Founder and Chairman, Bharti Enterprises and Chairman, GSMA
Gavin Patterson, CEO, BT Group
Börje Ekholm, President and CEO, Ericsson
Mats Granryd, Director General, GSMA
Kazuhiro Yoshizawa, President and CEO, NTT DOCOMO, Inc.
Jim Whitehurst, President and CEO, Red Hat
Sigve Brekke, President and CEO, Telenor Group
Vittorio Colao, Chief Executive, Vodafone Group
The conference will address key topics such as the evolution to 5G and next-generation networks, consumer IoT, digital content and entertainment, the Fourth Industrial Revolution, privacy and security, and sustainable development, among many others. In addition to the keynote sessions, the conference will include series of focused track sessions that explore specific subjects in greater depth.
Additional Exhibitors and Sponsors Confirmed
The GSMA announced several new exhibitors for Mobile World Congress, including Alibaba, Fujitsu, Turkcell, Vivo, Xiaomi and Zain. These industry leaders join previously announced companies including Accenture, AT&T, Cisco Systems, Deutsche Telekom, Ericsson, Facebook, Google, HTC, Huawei, Intel, Lenovo, LG, Mercedes-Benz, Microsoft, NTT DOCOMO, Nokia Solutions and Networks, Ooredoo, Oracle, Orange, Qualcomm Incorporated, SAP, SEAT, SK Telecom, Telefónica, Verizon, Vodafone and ZTE, among others.
The GSMA also announced new sponsors underwriting a range of programmes and areas at Mobile World Congress. NEC has signed on as the Official Ministerial Programme Sponsor, supporting a programme that brings together governments, regulators and industry leaders to encourage dialogue on a range of regulatory and policy issues. EY and HTC have joined as Networking Garden Sponsors, while PwC returns as the VIP Networking Lounge Sponsor.
New Partner Events Mobile World Congress 2018 
Developed by leading players from across the mobile ecosystem, Partner Programmes, Training Sessions and Power Hour Sessions provide invaluable learning opportunities for Mobile World Congress attendees. Newly added Partner Programmes include half-day sessions with EY and Mavenir on Wednesday, 28 February, as well as a full-day session with IBM on Monday, 26 February. Infineon has also joined as a presenter in the Power Hour sessions.
Women4Tech Glomo Awards Open for Entry
The Glomo Awards will again feature two Women4Tech Glomo Awards. The awards for "Women4Tech – Industry Leadership Award (Individuals)" and "Women4Tech – Industry Leadership Award (Organisations)" recognise and celebrate leadership in initiatives to encourage and retain women and girls in the telecommunications industry or the broader mobile ecosystem. The awards are open for entry through Wednesday, 22 November and the winners will be announced at the Women4Tech Summit taking place on Thursday, 1 March 2018 at Mobile World Congress.
Get Involved at Mobile World Congress 2018 
For more information on Mobile World Congress 2018, including how to attend, exhibit or sponsor, visit www.mobileworldcongress.com. Follow developments and updates on Mobile World Congress on Twitter @GSMA using #MWC18, on our LinkedIn Mobile World Congress page https://www.linkedin.com/company/gsma-mobile-world-congress or on Facebook at https://www.facebook.com/mobileworldcongress/. For additional information on GSMA social channels, visit https://www.mobileworldcongress.com/networking/.
The Mobile World Congress is the cornerstone of the Mobile World Capital, which will be hosted in Barcelona through 2023. The Mobile World Capital encompasses programmes and activities that span the entire year and will benefit not only the citizens of Barcelona, Catalonia and Spain, but also the worldwide mobile industry. For more information on the Mobile World Capital, visit www.mobileworldcapital.com.