How are Startups influencing lives of Pakistanis????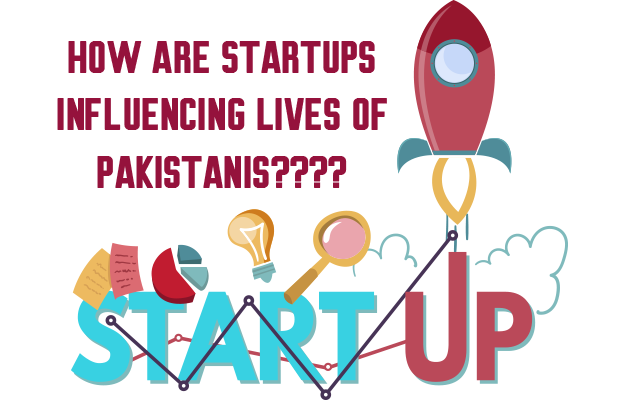 Startups are actually companies initiated by entrepreneurs to search for ascendible business models. These are newly emerged business ventures that aim to develop a viable business model to meet a marketplace need or problem. Like many other countries, the culture of startups in Pakistan is thriving. In addition to that, many startups in Pakistan are gaining international recognition due to the use of modern technology in their new ventures.
Startups In Pakistan Are influencing Our Lives In Various Ways
Startups can be very small companies but they can play a significant role in the economic growth of a country and the livelihood of its people. Unemployment is the rudimentary problem of Pakistan and startups create more jobs which mean more employment, and more employment means an improved economy.
So, the startups in Pakistan are really driving our society towards a better economy by providing job opportunities to many people. Travellia, Marham, Cargar, Campusfeed are some of the startups that are reshaping the way Pakistanis work.
These kinds of startups are also contributing to economic dynamism in Pakistan by spurring innovation and injecting competition. Also, startups are smaller and less structured. Together with this, they are also innovative and can help in improving business models, processes, and portfolio. So, the startups in Pakistan are also more adaptive to disruptive technologies and changes in market conditions.
The startup drive in Pakistan is also encouraging women to come forward and work equally as men. For example, Home Foodies is a platform that enables housewives to set up their own food businesses from within the comfort of their homes.
In addition to this, there are many startups in Pakistan that are developed and run by women; Sprinkle's Café, Zaib's Stitches, KB Mustard Oil, Memuna's Dress Designing, Sephora Beauty Salon, Handy Vac, Gems & Jewelry Business, DOCH Pvt. Ltd, Rider School Van Service, Organic Jiyo, etc are some of the women-led ventures for other women.
Startups are also enhancing the versatility of the people working for them. As startups are quite flexible, so they allow the people to work at the hours, the place and in the manner that suits them. It is benefiting the Pakistani's who want to do more than one jobs.
In addition to all this, there are many local startups that are also benefiting other industries of the country. For example, Ricult is a Pakistani agricultural tech startup that enables smallholder farmers to access credit and services like purchasing inputs and selling harvests. It eliminates the need for middlemen and loan sharks.
Another startup is the HAC Agri that offers a range of fruits and vegetables by directly connecting with farmers. It provides access to the best products and offers an advantage to harvesters.
JF Labs is also a startup that provides Agricultural Drone Services. It enables farmers to enhance the quality of cultivation process through detailed and precise imaging. There are many such startups that are playing a significant role in the betterment of the agricultural sector.
Some of the startups are also helping to maintain a sustainable living environment. As we all know that pollution is one of the major problems in our country. So, in order to eradicate it, such startups must be introduced that can help to maintain an eco-friendly environment. "Modulus Tech" and "Sustainable Living Environment" are among those startups that are helping to reduce pollution.
Last but not least, some startups are also playing an important role in the Health sector of Pakistan as well. For example, Marham is a health-tech startup that provides quick medical help to the patients in terms of right doctor identification, booking appointments and sharing quick access points of the doctors. Excel labs, sehat Kahani, Oladoc are some of the health-related startups that are delivering good health care solutions producing ease and comfort for the people all over the country.
Pakistan is at the cusp of the startup drive. Pakistan's government should take steps to help in expanding such business ventures. All talented and innovative minds should be given opportunities to come forward and give life to their ideas.
The government of Pakistan can achieve something comparable by channeling local entrepreneurs into industries like defense, healthcare, ports, oil and gas, education and governance. The government should also introduce new firms in the IT sector that will immensely boost the local technology industry, besides providing a chance to create more jobs and develop the nation as a whole.
Moreover, the government should encourage growth across all industry sectors including low, mid and high-tech firms. It will definitely take some time but expanding the number of startups in the country will definitely benefit all the sectors of Pakistan.