How Far is Pakistan from becoming a Cashless Society?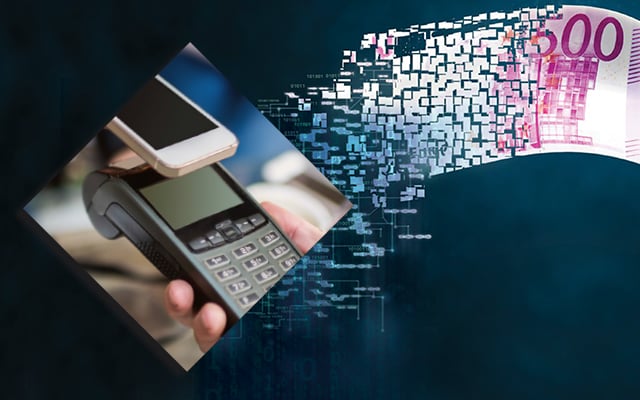 Cashless Society sometimes referred to as "Checkless Society" is a type of economy in which the sale and purchases of goods and services are made by credit cards or electronic funds transferal rather than with cash or cheque.
Tech Revolution Has A Crucial Role In Driving Pakistan Towards A Cashless Society
Like a number of other developed and developing countries in the world, Pakistan is also shifting towards a cashless economy. One of the key reasons behind this shift is the development of technology. We all are dependent on technology in our daily lives to fulfill our needs and requirements. This tech revolution in Pakistan has also played a very crucial role in driving us towards a cashless society. The use of the internet and social media on our smartphones has greatly changed the way we live, work and communicate. The pain of paying is potentially reduced due to mobiles, making it easier for consumers to spend money. A lot has been changed in our day to day lives, all thanks to an electronic payment system. Starting from online banking to the purchase of goods and services online, everything has become digital. People prefer online purchasing due to ease and comfort instead of rushing to the shops. Mobile-enabled payments allow serving people quickly, it also has the benefit of effectively linking the loyalty cards to the customer's digital wallet. It has also improved our transportation payment system with the implementation of e-ticketing. We can use the digital wallets of Uber and Careem services in order to pay our transport charges.
The electronic payment system of Pakistan has been also receiving substantial attention from the government. Pakistan Real-time Interbank Settlement Mechanism (PRISM) is one of the most important entities that have played an important role in shifting our economy from cash to electronic transactions.
PRISM synchronizes the transactions of commercial banks and Development Finance Institutes and mitigates the risks of errors and disputes by facilitating interbank settlements. Moreover, there are many other technology-oriented companies that are providing mobile financial services in the country. For example, Mastercard has launched Masterpass QR which is the country's first interoperable QR payment service that allows smartphone consumers to simply scan a QR code and make instant and secure payments. It enables the customers to pay for purchases for a wide range of goods and services. In addition to this, a payment facilitator relationship between Bank Alfalah and Telenor Microfinance Bank has also been launched that provides the opportunity to the existing Telenor Microfinance Bank customers to transact on Bank Alfalah's advanced payment gateway. This partnership has resulted in a secure way of e-commerce transactions by offering online payment acceptance from all online multi-branded cards. Moreover, telecom operators have also ventured into financial services. Jazz cash by Jazz, easypaisa by Telenor, Upay by Ufone, are certain facilities provided by the mobile operators that have made it easier to send and receive money countrywide and act as the stepping stone in the fin-tech revolution.
State Bank of Pakistan has played a key role in e-banking growth by providing the enabling environment. With efforts of SBP as a regulator, it paved way for banks to issue debit and credit cards to its customers and has given access to bank accounts over ATMs by integrating the bank with 1LINK and MNET.
Most of the banks have their own smartphone applications and online payment systems as well that provide many facilities like utility bill payments, shopping options, challan submission, fee submission, and other such services. NFC-enabled ATMs have made it even easier to withdraw cash with smartphones. So, all these initiatives are helping Pakistan to become a cashless society.
Why Go Cashless?
In a cashless society, people don't have to worry about carrying a large amount of cash in their wallets when they are planning to do heavy shopping. They just need to carry their cards, and that's it. When no cash is used, Paper used for making that cash is saved and in addition to that, the cost of production of cash is also reduced. Moreover, Ditching cash in wallets also reduces the possibilities of theft; there are very low risks of counterfeit money as well. In most cases of corruption, a bribe is paid with cash because it cannot be tracked. On contrary, if we use electronic transaction methods then, it will be easier to keep track of money.
One of the most important advantages of going cashless is that electronic transactions play a very important role in reducing corruption. As we all know that Pakistan is under a great burden of corruption. Electronic transactions are a major step in reducing corruption in the country. In most cases of corruption, a bribe is paid with cash because it cannot be tracked. On contrary, if we use electronic transaction methods then, it will be easier to keep track of money. It will also help to identify any unnatural activity in bank accounts. It also keeps a record of your payments that can help the government to identify a person who is spending more than his/her income. In this way, it can help to reduce money laundering. But most importantly, now that the world is turning in to a digital society, the electronic transaction is the sensible thing to do to keep up with the tech developments.
What needs to be done?
As we all know that the literacy rate of Pakistan is quite low as compared to other developing countries. Pakistan's literacy rate has declined from 60 percent to 58 percent, as revealed by the economic survey of Pakistan this year. Cashless transactions require a certain level of literacy. So, Implementation of the cashless transaction systems in the areas where people are not literate is very difficult. The first and foremost step that we need to take is to create an online culture by educating people. It is the responsibility of Pakistan's government to spend a decent amount of the budget on education so that literacy rate and awareness among people of Pakistan can be increased. People should know how to handle cashless transaction systems, online web portals, etc. Sweden and India are two notable countries that are making moves to eliminate cash. It's not uncommon to see signs that say "No cash accepted" in Swedish shops that's why Sweden is referred to as a model of Modern Cashless Society. One of the reasons behind it is that the literacy rate in Sweden and India is considerably better than Pakistan. Cyber fraud and online hacking are also major hurdles for Pakistan in becoming a cashless society. Pakistan should apply demonetization strategies that can help counter cyber fraud and facilitate the development of a cashless society. The government should take strict actions against cyber frauds, Cyber Crime Law of Pakistan grants sweeping powers to regulators to block private information they deem illegal. Strict actions and punishments can also prevent people from doing such frauds.
Going cashless provides a lot more benefits than just convenience and ease of transactions rather it is a necessary move towards becoming a digital society. So, the government and private sector should take all necessary steps to introduce policies and services that can drive the process of the cashless economy. Even though going cashless is not easy but with good policy initiatives and infrastructure building, we can surely achieve our digital dream.