How to Re-Download WhatsApp Deleted Media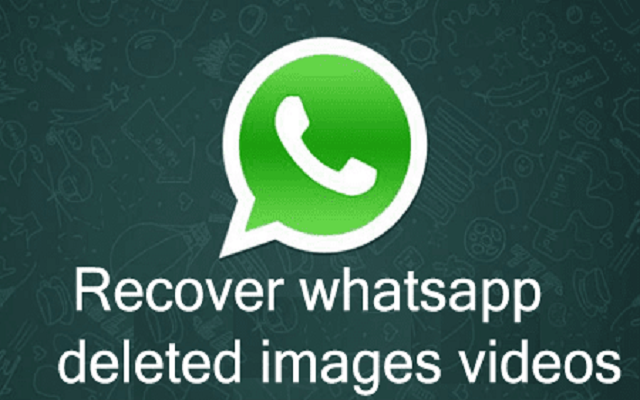 In the world of this innovative technology, it is not possible to delete anything permanently. You can recover anything once you deleted it from any of your device and this is what we call it technology. Same is the case with your WhatsApp messages and media. Yes, now you can re-download WhatsApp deleted media.
Sometimes you delete your media content unintentionally or accidentally and then you get worried that what to do? So don't worry. Here is a good news for you, WhatsApp has just brought a very simple solution of your this problem. In this article you will learn to know that how to re-download WhatsApp deleted media.
Here is How to Re-Download WhatsApp Deleted Media
If you really want to know how to re-download WhatsApp deleted media then read this article carefully.
Here is how to re-download WhatsApp deleted media:
Once you delete media from your phone's storage.
Go back to the conversation in WhatsApp
You will find the blurred thumbnail there with a download button again.
Tap it, and you will get your images and videos back.
This is the verified method and has been tested it with images, GIFs, videos, audio, and documents. It really works. So now you will be able to get back anything which is mistakenly deleted by you.
Moreover, you can recover your deleted WhatsApp chat too by following some very simple steps.
Here is how you can recover deleted WhatsApp chats:
The first step is to go to your phone settings, then select Applications, Application Manager and select WhatsApp.
When you select WhatsApp, then select the option of clear data and open My Files on your phone. Now select Device Storage, Whatsapp and Databases.
Then long-press on a file named: msgstore.db.crypt12 and rename it to: backup-msgstore.db
After doing this, you will be logged out of your WhatsApp. Now you have to log back into your WhatsApp by entering your phone number.
Once you enter your phone number, you will receive a six digit OTP.
When you enter your six digit OTP, then select: restore deleted messages.
Once your messages have been restored, select next
This will simply direct you to your profile and you can enter your name. Now select next.
At this point, your WhatsApp will start to initialize.
Google Drive will then ask you to backup your media, you have to select Never and then Done.
Now open your chats and you will see that your deleted WhatsApp messages has been restored.
Read Next: WhatsApp New Feature Allows One-Way Broadcasting To Group Chats: Here's How to Activate It