Learn How to Take Screenshot on Xiaomi Phone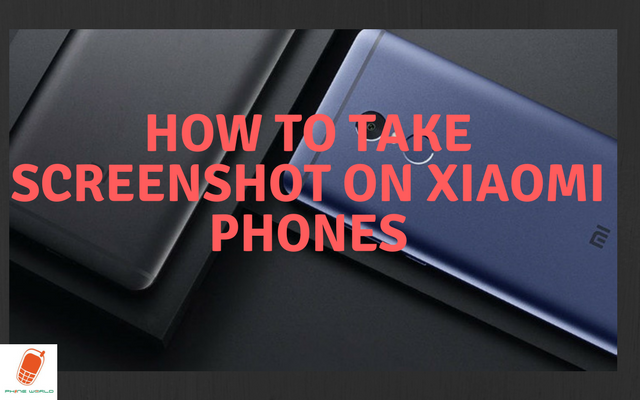 Taking screenshot is very basic step, however sometimes we face difficulties when buy a new phone. Screenshot feature is extensively used for capturing social media post, a recipe, quote or anything for your own personal record or for sharing with friends. Xiaomi, the chines smartphone is very popular now days due to its extravagant features at cost effective prices. There are three way to take screenshot on Xiaomi devices which are running on MIUI 8 or better.
Three Basic Ways to Take Screenshot on Xiaomi Phone
Power & Volume Button:
The first and the most easy way to take Xiaomi Screenshot is with Power and volume button. For capturing screenshot, you need to go to screen that you want to capture, press and hold the power and volume down button for two seconds. A screen blink will be visible in order to notify you that screenshot has been taken. The screenshot will shrink to a thumbnail and appears at he right upper corner. Tap to view it or delete it.
Notification shade
The notification shade is on the extended shade by default however it can be moved up for your ease. To take screenshot with notification shade, select the screen you want to capture and swipe town the notification shade. Tap the screenshot icon on it. This time again you will see a blink of screen with the capture sound of camera.
If you want to move the screenshot button on the top four icon to save your time swiping down for second time, go to Settings > Notifications & Status bar > Toggle positions. Drag the screenshot icon up into the top four positions.
Quick ball
MIUI 8 and higher have this Quick ball feature. It is basically a floating ball that enables you to access five different apps of phone functions. First make sure Quick Ball is on. Go to Settings > Additional Settings > Quick Ball. Make sure the Turn on Quick Ball toggle is turned on. After that, go to Select shortcuts. Click on any of the five slots on the next screen. As already told, upon taking screenshot, screen will blink and thumbnail will be saved on the upper right corner.
Do you find this blog informative? Lets us know in comments.
Also Read: Xiaomi launches a new model Redmi 5 Plus