Instagram Launches New Ways to Shop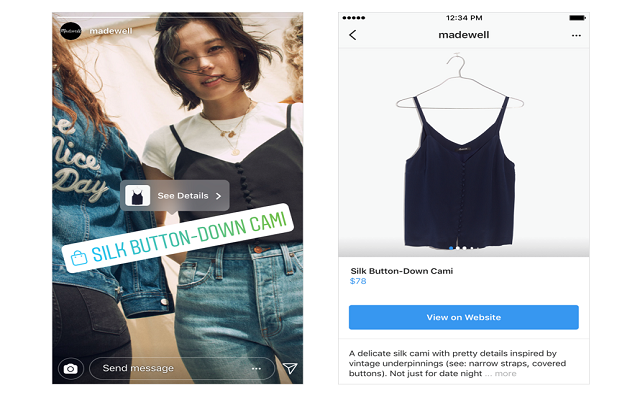 After testing Shopping in Stories, yesterday Instagram has announced two new updates to its app. The company has announced that the new feature will be rolled out to everyone in the coming weeks. These two updates will make easier to shop using the app. It will make easier for users to purchase items featured by businesses. This new update will enable Users to click links and purchase items from stories and from the explore tab. Now Instagram users will enjoy new ways to shop.
Instagram Announces New Ways to Shop
Instagram in a survey has revealed that users watch stories to know more about brands that they are interested in. The company said that ninety million users tap photos to reveal tags in shopping posts.
Instagram says:
We began testing Shopping in Stories in June, and today we're rolling it out globally and expanding it to businesses in 46 countries. Now when you're watching behind-the-scenes Stories from your favorite brands and see something you love, you can quickly tap on a product to learn more.
Instagram is also announcing a Shopping channel in Explore which will be personalized to users. Topic channels allow users to browse across their interests.
The Shopping channel in Explore has started rolling out and will expand globally. So if it doesn't show up in your app yet then be patient, soon you will be able to experience it in your app.