iPhone 11 – Specs & Release Date
iPhone 11 with its amazing features is releasing this September.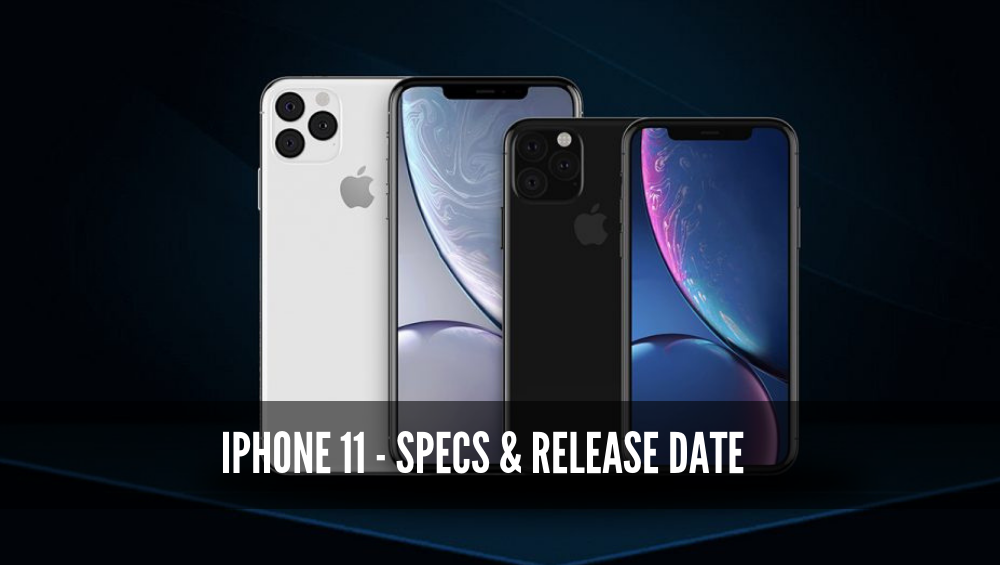 Apple is intended to launch three models of iPhone 11 which includes iPhone 11, 11R and 11 Max. According to rumors, models will have the same screen size as previous models i.e. 5.8, 6.1 and 6.5 inches. This batch of iPhone with iOS version 13 is expected to release in mid of September. As the time is getting closer to its release, the more facts are revealed.
Compact Logic Card & Bigger Battery
From the outer looks, the change is minor. Earlier, it had the L-shaped logic board in iPhone X and iPhone XS, but now the logic board will be in rectangle shape. This compact design will give more space to the battery. Apple is coming up with bigger batteries this year. According to Koroy, the battery capacity will be 20% more. The major concern is updating from 4G to 5G by 2020, therefore, batteries are designed keeping this aspect in view. Besides, it will also support the reverse wireless charging feature. It means it will be capable of charging AirPods and Apple Watch.
Will Apple Pencil be Samsung's S Pen Rival?
iPhone 11 is expected to come up with Apple Pencil this time. This pencil is perfect for writing and sketching. This is the first time Apple Pencil is coming up with any of its smartphones. Years before, Apple Pencil was launched with iPad Pro. Will it become a rival of Galaxy S Pen? Well, we must wait until its release to answer this question. It is also not confirmed that Apple Pencil will be bought separately or include in the package.
3-Array Rear Camera
Talking about additional features, the 3-array camera will result in the better picture and video quality. It was also rumored that iPhone 11 will have a laser-powered 3D camera, but now this feature will come along iPhone 12. The selfie camera will range from 7 MP to 12 MP. Apple's CEO, Tim Hook talked about iPhone powered by AR. Thereafter, its third rear camera has the support of AR vision. Its wide-angle-lens will result in detailed photos. The iPhone 11 will have "Smart Frame" feature, which will convert your badly composed pictures to perfect one.
Price & Storage
The starting price is $999, and it will increase for sized up screens and more storage capacity. The storage capacity will range from 64GB yo 512 GB.
These were the latest leaks about iPhone 11. A month is left in its release, therefore, expect to catch more rumors related to iPhone 11's software and hardware.