Data Encryption- A Detailed Insight
Is it Enough Security for the People?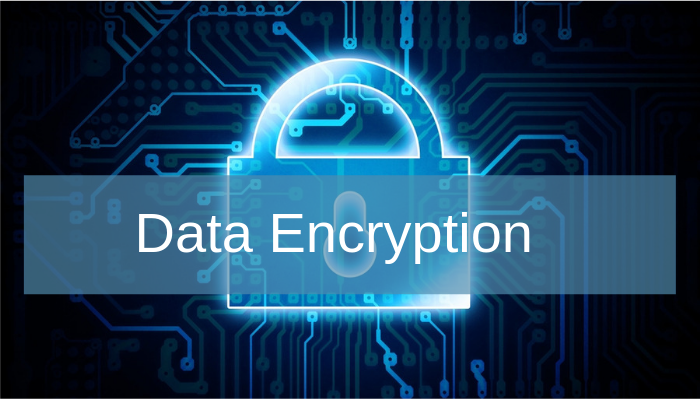 Every once in while you ask yourself these questions about the data you have been sharing with
your family or your friends over the internet or simply store in your mobile phones; is it secure? Is it
just between us? Does anyone else have access to it?
Let me pop the little bubble for you today
The answer is-a No. it means nothing is 100% secure over the internet. This article will inform you of the data security level you enjoy, guide you towards what to do and what not to do in order to be more secure. But before getting into that let's understand some primary concepts.
The term 'Data' means; any type of packet information you have stored or shared such as files, Documents, Photos, Videos, and Audios etc
The literal meaning of the word 'Encryption' is to conceal or encode.
What is Data Encryption?
Data Encryption is a process through which our data is made secure for sharing and storing.
In simple words the data we intend to send to the receiver is readable. When it is sent it is encrypted in the form of unreadable format which can only be read by either the sender, the middleman/party that encrypts and transmits or the receiver. When data reaches the receiver, it is again decrypted to a readable form.
As evident from the above-mentioned process, there is a third person who has access to your data.
So, are you comfortable with that? Not at All Indeed!
End-to-End-Data-Encryption:
Another form of data encryption is known as End-to-End-Encryption. It involves
absolutely no one else except the sender and the receiver. No third party at all has access to
your personal data.
This is so far the safest encryption we have. So, whenever there's an option of end to end data
encryption, always go for it. Unfortunately, most of the apps we have been using do not consist of
end to end encryption while some don't even have any kind of data encryption policy at all.
Whatsapp, Signal, Telegram and Threema are some of the safest apps that offer end to end data
encryption.
Now coming on to the big news, all the apps you trust with your Super Private Stuff such as NQ Vault, App Lock, CM Locker and all such apps they in actual have Zero privacy at all.
Not only that, these apps only change the file name or move them to a different location (in the
app) which is simply password protected and can be easily accessed by anyone through a File
Browser. And if these applications are deleted by someone with physical access to your phone, all your
precious data will be lost.
The worst part is that these apps either do not encrypt the data at all or encrypt very little of the
data. Which, by now, you should know what this means.
Anyone and everyone trying to get to your data may get their hands on it with a mere struggle.
What to Do:
DO NOT CAPTURE OR STORE things you don't want anyone to see. Because whatever you
do, it is never safe in there! Some things are better to be saved in the memories alone.
Download and use Apps from trusted sources that provide end-to-end data encryption. Don't
trust the number of downloads of the apps as most of the people are not aware of this stuff. Do detailed research before downloading and using apps for confidential matters.
When using public Wi-Fi always use VPN (Virtual private network); which is a secure tunnel
between your device and the internet. VPNs are used to protect your online traffic from snooping,
interference and censorship.
Rather than downloading and using third-party vault apps just keep your mobile secure and try
to use built-in privacy options if needed.
People should work on improving security where they are most vulnerable—on their own devices.
These precautions can only lessen the chances of becoming a victim of the cyber-criminals
But!
there is ONE GOLDEN WAY to be 100% safe. Go back to one. And Repeat!