Islamabad Safe-City Project Cost Increased by Rs 3 Billion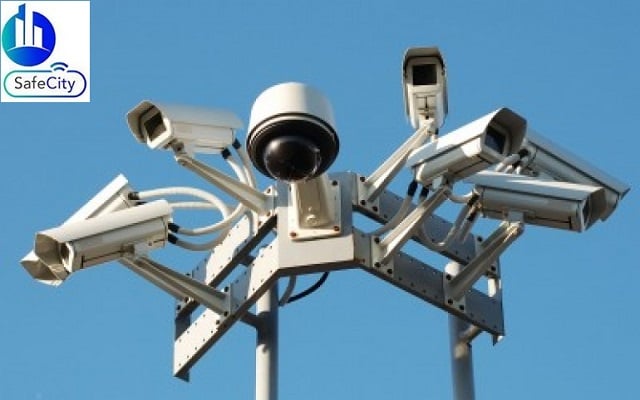 Recently introduced Islamabad Safe city Project's cost has been increased by 25 percent due to the rejection of  Federal Board of Revenue (FBR) to grant tax exception on the equipment imported for the project. The cost of the project is now Rs 14.865 billion and a fresh summary, for the approval of new expenditures, has been moved to the CDWP.
Islamabad Safe-City Project Cost Increased by Rs 3 Billion
The fist estimated cost of the Safe City Islamabad was Rs 11.865 billion which has gone to Rs 14.865 billion showing an increase of Rs 3 billion due to FBR refusal. A source described that the equipment for the project has already arrived, and the Ministry of Interior is paying the charges of storage and demurrage since March this year.
The source said:
[pull_quote_center]"The taxes and duties were not accounted at the time of inception of Safe City Project considering security related projects in which exemption are generally granted by FBR and Ministry of Finance, "[/pull_quote_center]
The project is imagined to implement physical infrastructure and provide facilities to prevent citizens and their properties from security threats and terrorism attacks. The project is sponsored by interior division and is supposed to be completed in October this year and executed by National Database and Registration Authority (NADRA).
The source added:
[pull_quote_center]"The project will create an effective and adequate security framework in Islamabad by incorporating strategies preventing unauthorised access of vehicles and individuals entering and operating within the federal capital, the source explained. It will introduce a prudent monitoring and surveillance system to monitor /record the movement of unauthorised vehicles and persons."[/pull_quote_center]
The project was approved by the government of PPP following an agreement between Pakistan and China and the Executive Committee of National Economic Council (ECNEC) had approved it on November 11th, 2011.
However after the PML-N came to power, the project was restarted with Chinese firm and the two sides agreed to undertake the project under the same terms and conditions agreed upon in 2009.
The Chinese government has provided $124.975 million (Rs 11.865 billion), under soft loan, for the project, and the government of Pakistan will provide Rs 3 billion, on account of duties and taxes on import of equipment to FBR.
The project also includes establishment of Emergency Command Centers across Islamabad to report, identify, control and manage any accident or disaster by efficient usage of limited resources. The use of smart ID cards, Electronics RFID tags, Smart Vehicle Registration and Smart Driver Licence for authentication of vehicles and individuals.
According to the project 1950 surveillance cameras would be installed in the capital and a bombproof command centre of 2000 sq meters will be built, all the cameras will be connected through 500kms of fiber optic cable, operated through a 4G network.
The source added:
[pull_quote_center]The existing telecom infrastructure of National Telecommunication Company (NTC) will need to be upgraded to provide adequate support to this project.[/pull_quote_center]