Jazz TV App: Kicking Out the Traditional TV Boxes
The tradition of old TV boxes is getting old. We all don't have much time to sit in our Lounges to watch TV but at the same time, we also want to keep ourselves updated with the latest news and entertained with amusing TV programs. Releasing the haphazard of our lives Jazz introduced the amazing TV app in order to entertain us. We can use the Jazz TV app where ever we move. We can even play it in our cars as it is a mobile app and has a friendly interface.
Jazz TV App: More Entertainment & Updates
With the Jazz TV app, you can watch Live TV channels on your Android device over Jazz Data or Wi-Fi networks. The more interesting thing about the Mobile TV traffic is that its consumption over Jazz Data network is free of charge for Jazz Mobile TV service subscribers.
When you open the app, you will observe that the interface is quite simple and easy to use. At the top, you will get to see different categories that include, Live Tv, Cricket Worldcup, Jazz exclusive, News headlines and much more.
At the bottom, you will find the buttons of programs, live channels, watchlist and more right after the home button.
When you click on the program button, a list of different programs will be opened. It includes different categories such as comedy, family, talkshow, news headlines, entertainment, cooking, and Jazz exclusive.
When you tap on the live channels button, you will find a list of different channels. You can watch these channels live over there.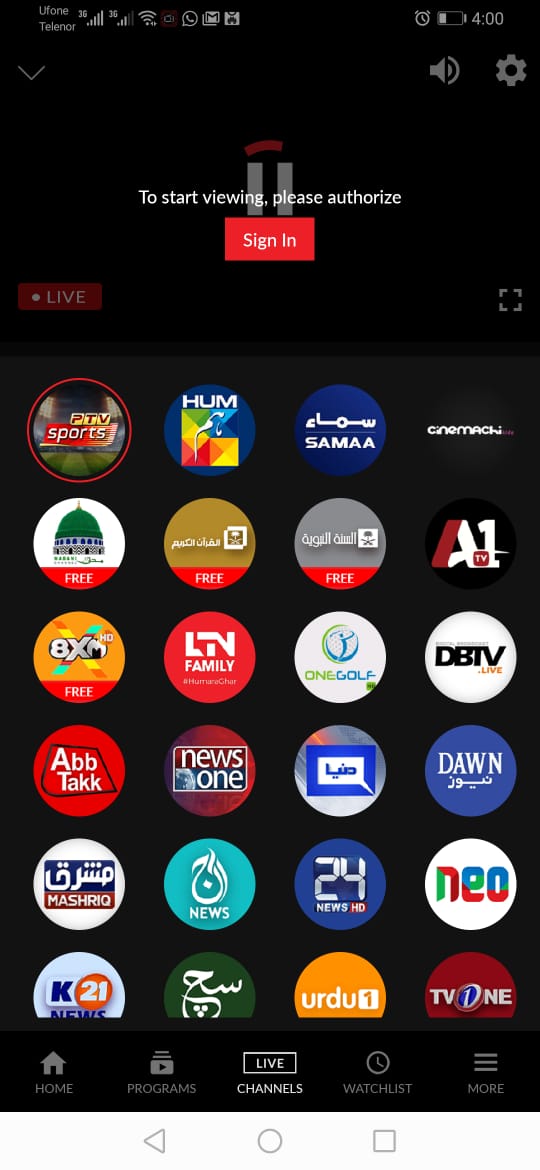 Some other Features of Jazz MobileTV app:
Intuitive and Friendly UI
 Quick channel preview
 Fast launching and switching of channels
 Picture in Picture mode
 Onscreen controls
 Adaptive network bandwidth support
High-quality streams
Search
 Screen lock in watching mode
 Sleep timer
So don't wait and download your Jazz TV app from play store and enjoy it for ZERO charges.
Recommended for You: Jazz Tunes App: More Entertaining Tunes at One Place