CCPO Lahore Amin Wains said that Lahore police has is working on many projects to bring technology and replace traditional thana system in the city. He also mentioned that they have established state of the art Service and Complaint Management System (SMS) which is helping citizens at large. Public facilitation is above all, he added.
Amin Wains while briefing the senior journalists at SP Model Town office yesterday said that:
"Now complainants without giving any parchi or cards can meet police officers. Citizens along with Police Emergency 15 can also lodge their complaints through this service. Admin officers have been deputed in all police stations and TASI after qualifying examination have been assigned duties at police stations to resolve grievance of the public. Coordinated rooms have been made at three division and performance of admin officers and SHOs can be monitored."
Lahore Police Promotes Technological Intervention to Change Thana Culture
DIG Operations Dr Haider Ashraf was also present on this occasion. He further added that:
"Coordination rooms have been made with the help of Punjab Information Technology Board which are working like nerve system and their purpose is to address complaints of citizens on modern lines."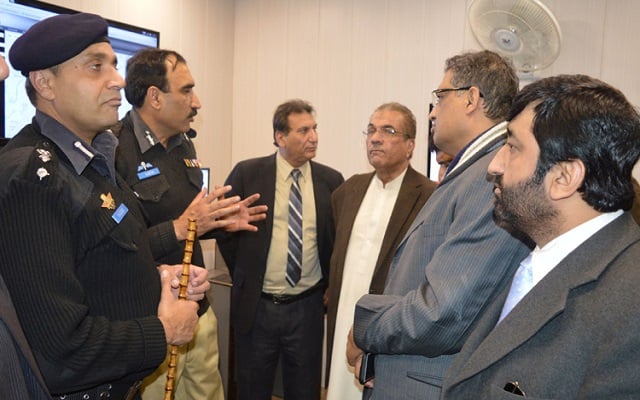 SP Model Town Faisal Mukhtar also provided information to the press.
"Laptops have been provided in each police station and pictures of complainants are taken and sent to SPs, DSPs and SHOs within minutes through coordinated rooms."