Microsoft Launches Mimicker Alarm App to Play Games and Take Selfies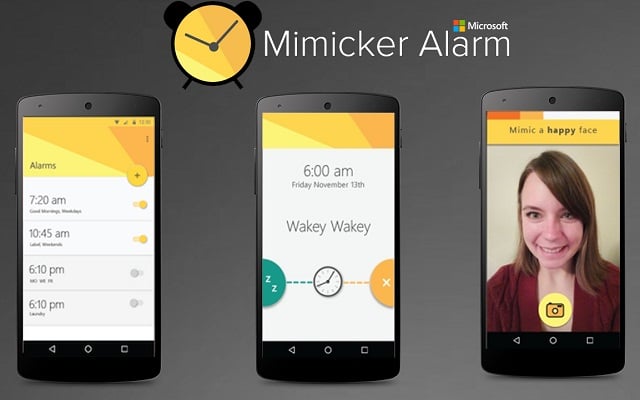 Microsoft introduces Mimicker Alarm App which is designed to wake up the people who love to sleep. The alarm app has been developed such that it requires users to complete a set of tasks before the alarm can be completely switched off.
Microsoft Launches Mimicker Alarm App to Play Games and Take Selfies
Here is the video to show how Mimicker Alarm works
Instead of getting ready for work, Microsoft's Android alarm app wants you to take a selfie with a particular emotion, find an object that matches a color, or repeat a phrase like "how much wood could a woodchuck chuck if a woodchuck could chuck wood?". There are three games to choose from if you wants to dismiss the alarm:
Express yourself
Color capture
Tongue twister
If you don't finish the game in time, it will be assumed that you've fallen back asleep and your alarm will start ringing again. Once you complete the Mimic, share your personalized results with your friends and show how you beat the clock.
Check > Top 10 Most Emotional Anime 
Program manager for the Microsoft team Allison Light said,
"We wanted to build a simple app that used Project Oxford to make it unique and interesting. Since we're open sourcing all of the code, we thought an alarm app would be easy for other developers to read the code and see how we used the APIs."
The App is available on Google Play Store. Download the App and enjoy it by playing games.