Mobilink Extends Collaboration With Teradata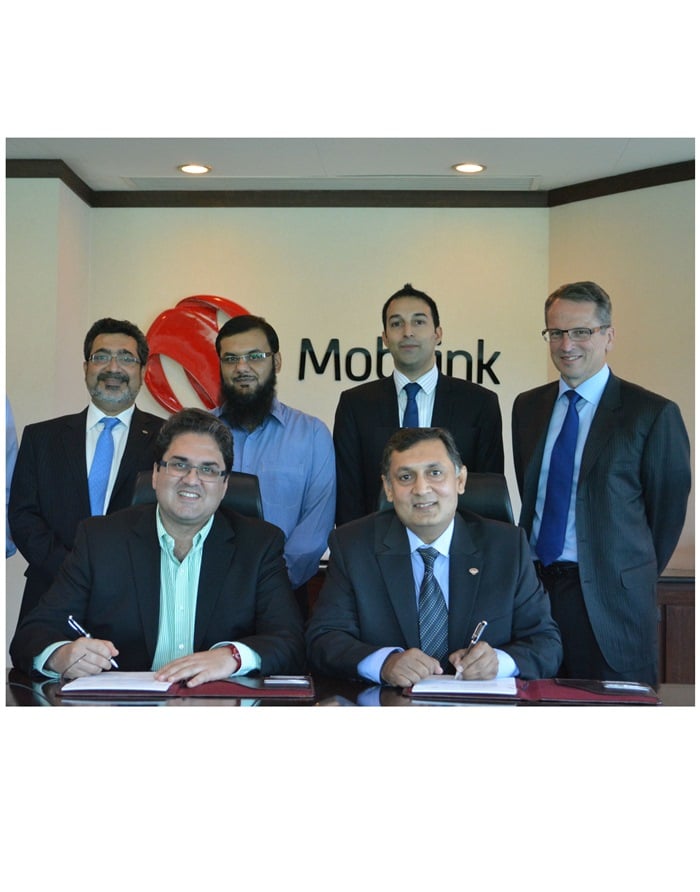 Mobilink Extends Collaboration With Teradata For Enhanced Customer Experience
The partnership will further strengthen data-analytic capabilities of Pakistan's leading Telecom Company
Mobilink, the leading telecommunications provider in Pakistan, and Teradata (NYSE: TDC), the analytic data platforms, marketing applications, and services company, and Mobilink, the leading telecommunications provider in Pakistan, today announced they are enhancing their nearly decade old partnership by enhancing sophisticated data analytics capabilities in Mobilink's existing IT infrastructure in order to accelerate the company's evolution as a customer-focused, data-driven business.
Mobilink has been using Teradata Enterprise Data Warehouse technology and services since 2005. With this upgrade, Mobilink will enter a superior phase of advanced analytics to provide customer centric services to their users. The IT enhancements are part of Mobilink's strategy to continuously improve their technology for the benefit of their customers, especially in light of the rapidly expanding 3G telecommunications network in Pakistan.
Bilal Munir Sheikh Chief Commercial Officer with Mobilink, said:
[pull_quote_center]Mobilink believes in anticipating customer needs and innovating constantly to provide best customer experience. Robust IT infrastructure plays a pivotal role in creating this experience and calls for unmatched data analytics capabilities. Extension in our collaboration with Teradata will help us continue to enhance our customers' experience by deployment of faster analytics across departments and achieving more relevant insights into the rapidly changing customer needs.[/pull_quote_center]
Khuram Rahat, managing director, Teradata Pakistan, Afghanistan & Bangladesh, said:
[pull_quote_center]All of the top 15 Communication Service Providers in the world use Teradata data warehousing and analytics solutions. In fact, by using Teradata solutions, one major provider increased close rates 200 percent by micro-targeting key customer segments with event-based marketing. We are positive that with this upgrade Mobilink will also achieve such growth.[/pull_quote_center]
Pakistan Mobile Communications Limited, (Mobilink), has more than 38 million subscribers served on the country's largest and most modern network of more than 9000 cell sites.
The enhancements planned for Mobilink's IT infrastructure include increasing the size of their data warehousing solution, and addressing Mobilink's growing need for data analytics across departments. Mobilink will also increase the number of users on the system in order to enable more decision makers to run enhanced Advanced Analytics Models aimed at stemming customer churn.