Now Android Users can Download Grammarly Keyboard App from Google Play Store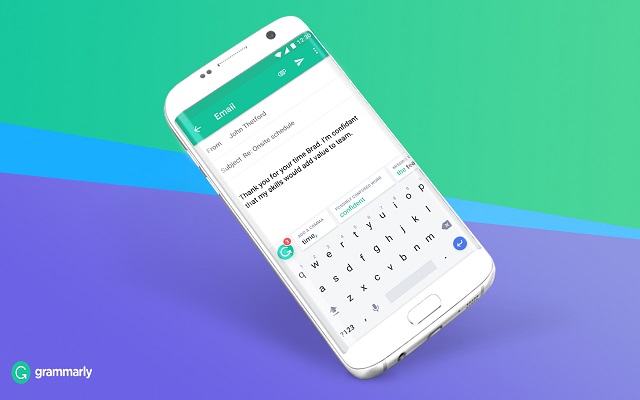 Writing is considered best tool to communicate your thoughts with other. The write up with perfect grammar and no spelling mistakes is gives a good impression of writer. Now Android Users can Download Grammarly Keyboard App from Google Play Store
The text and grammar correction tool, Grammarly is a blessing for people who look for perfection. Grammarly has just released a new android keyboard for its users. Previously this tool was launched for iOS users.
Now Android Users can Download Grammarly Keyboard App from Google Play Store
This service corrects your grammatical and spelling mistakes automatically. At the start it existed as a browser plugin but slowly has shifted to mobile world. Most of the people use smartphones now a days for writing emails, texting and other activities. For all these chores Grammarly has launched its keyboard app.
This app doesn't support swipe typing so its a good news for those who tap to type. However people fond of swipe typing will have to face some issues at the beginning.
The Apps needs an active internet connection to function perfectly. In case Internet is not available, you can get your spilling mistakes corrected however they will miss the  Grammarly suggestion feature of the app.
Grammarly is a secure App as it doesn't save anything you write. It also provides encryption to make sure that no one else accesses your confidential info.
To Download Grammarly Keyboard Click Here.
Also Read: India Faulty Import Tax Policy Angers Apple