Now Enjoy Star Wars Theme on Facebook Messenger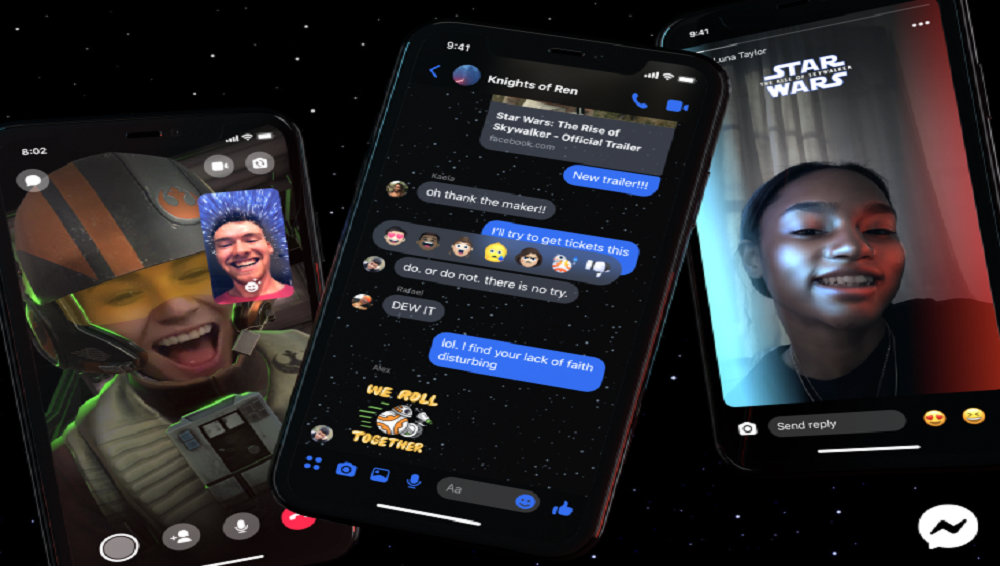 Star Wars is everywhere, be it social media or mobile themes. This is obvious as Star wars have always remained one of the favourites of everyone and this time is coming with a new series, "The Rise of Skywalkers", to be released on December 20. As people are anxiously waiting for it, Facebook wants you to have some more star wars in your life. For this reason, the social media giant has launched a new star wars theme for messenger that gives you the stars in the background. Furthermore, you will also be able to enjoy star wars related stickers and special effects. These effects can jump you up to the hyperspace and also turn you to a rebel fighter. Star Wars Theme on Facebook Messenger is designed in collaboration with Disney for an obvious reason; i.e; to create a hype of the upcoming The new feature was designed in partnership with Disney and is meant to celebrate the forthcoming release of Star Wars: The Rise of Skywalker is all set to hit the cinemas.
Star Wars Theme on Facebook Messenger is the Next Big Thing
This theme needs to be turned on, so in order to enable it, you need to follow these steps:
Open chat with your friend in  Messenger on your phone
Click on the recipient name on the top
Tap on the "theme" option
Now click on the circle which say Star Wars
This is a limited edition feature, so it might be possible that some of you won't recieve it.
Also Read: Facebook Dropped out of Top 10 Best Places to Work List