OnePlus Device to Get Google Lens Feature Soon
All OnePlus devices including OnePlus 5, 5T and OnePlus 3, 3T will be featuring Google Lens which will be integrated into assistant via an update. Previously Google Lens was limited to Pixel and Nexus phone. The wait is over as OnePlus Device to Get Google Lens Feature.
Google Lens incorporates AI and Machine learning for scanning the devices and primary camera for bringing up the required information to the users.
The wait is over as OnePlus Device to Get Google Lens Feature
Initially, Google Lens was limited to Pixel and Nexus phones. However, in March, Galaxy S9/S9+, S8 and Note 8 also received this feature in the Google Assistant app.
Some screenshot on social media reveals that the wait for One Plus users for Google Lens is going to end soon. This news was initially spotted by a Reddit users name Agent8923, who revealed that he spotted Google Lens in Assistant on his OnePlus 5 in the UK. Many other OnePlus users replied to his post confirming the same new feature on their OnePlus devices.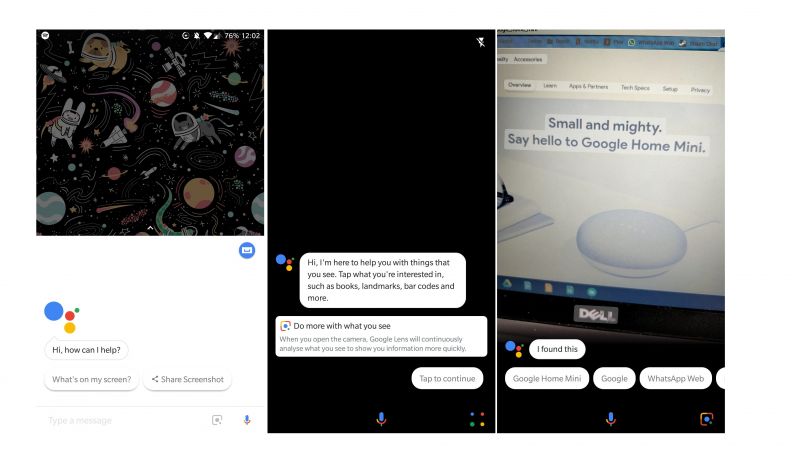 Reddit users posted photos that showcase the lens icon in the bottom most corner of Google Assistant app interface. Upon tapping the lens icon primary camera application sets up, starting the usual process of visual analysis. The camera viewer, later on, identifies the item that is scanned and gives identifiable information about the products.
Right now it is not confirmed how the update is rolling out for OnePlus devices as the company has not officially announced anything. According to an analyst at XDA Developers:
'It appears that Lens integration in Assistant is rolling out to all OnePlus 3/3T and OnePlus 5/5T owners if the device's preferred language is set to English.'
Are you fed up of getting leaks of One Plus 6 again and again? Your wait is about to get over, as the company has announced that OnePlus 6 to Launch on May 16, 2018. Let's see when all users of OnePlus will get this feature?
Also Read: OnePlus 6 to Launch Globally on May 16, 2018