OnePlus now Lets Users to Opt Out of Data Collection
The Chinese Mobile Phone Brand, OnePlus was in controversy from some days for collecting data from without the permission of users. This reality was unveiled by a Twitter user, Chris D Moore who tweeted a comprehensive report regrading the OnePlus getting data. OnePlus now Lets Users to Opt Out of Data Collection.
Also Read: OnePlus 5 Officially Launched with Qualcomm Snapdragon 835
It was discovered that Oxygen OS which is Android based OS which powers OnePlus mobile phones has built in data collection service which enrolls users automatically. Through this OnePlus used to collect data from a large number of users. The company was also collecting personal information such as telephone numbers, Wi-Fi info and other private data.
OnePlus now Lets Users to Opt Out of Data Collection
When this report hit social media people bashed OnePlus for silently doing this falser practice without knowing anyone. Chine company, OnePlus responded by telling them that yes they do store data but it is kept private. The assured that the data was collected to aid customer service.
While writing on Company's social forum, Carl Pei, the co-founder of OnePlus assured that the company's user base privacy is their priority and that the personal data is not shared with third parties.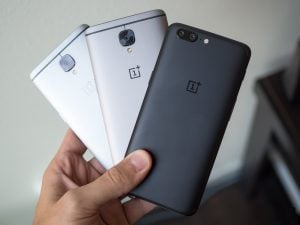 He also told his users that OnePlus will take measures to made users aware of the data collection program. This reform will let users decide whether they want to share information or not. This option is already available on Oxygen OS but is hidden in settings menu so that users may not be knowing about it.
Pei told that by the end of October a company will roll out an update which will ask users if they want to opt for user experience data collection program.
Pei's post is  positive step toward ensuring better security however users are still asking the company that why OnePlus needed Wi-Fi information or Phone numbers to help with customer service. However it is still not clear that whether not choosing experience program will prevent OnePLus from collecting personal data or not.
Also Read: OnePlus 5 May Get A Colorful Makeover-Company Announces