Oppo F9 Official Posters Leaked Ahead August 15 Launch
From last few days, Oppo has been teasing upcoming F9, highlighting its small triangle shaped notch and VOOC charging. After plenty of marketing campaigns, Oppo Official posters are also leaked.
Here are the Oppo F9 Official Posters
The online marketing campaign of Oppo F9 continues with the promo images below showing two colour variants of the handset. The handset is available in Sunrise Red and Twilight Blue colour.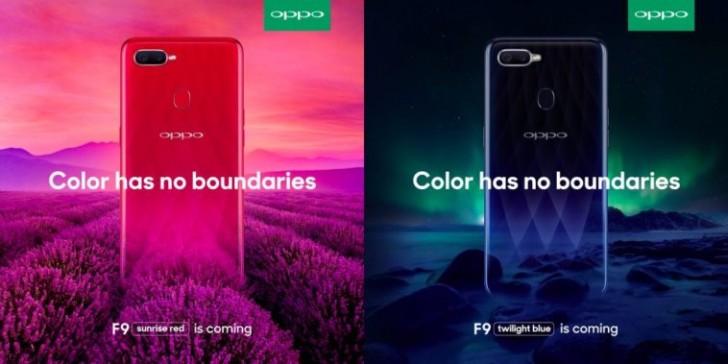 With this soft marketing, the company has also started plastering billboards across Indonesian cities. On the billboards, we can see the phone in the hands of Chelsea Islan.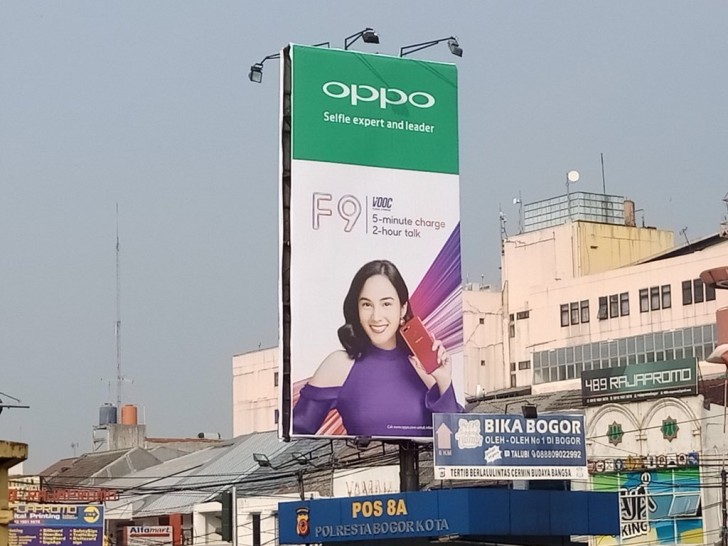 The billboards reveal that VOOC will allow two hour talk time with just five-minute charge. Oppo F9 Sunrise Red variant has also been leaked in a hands on the image with a diamond-like pattern.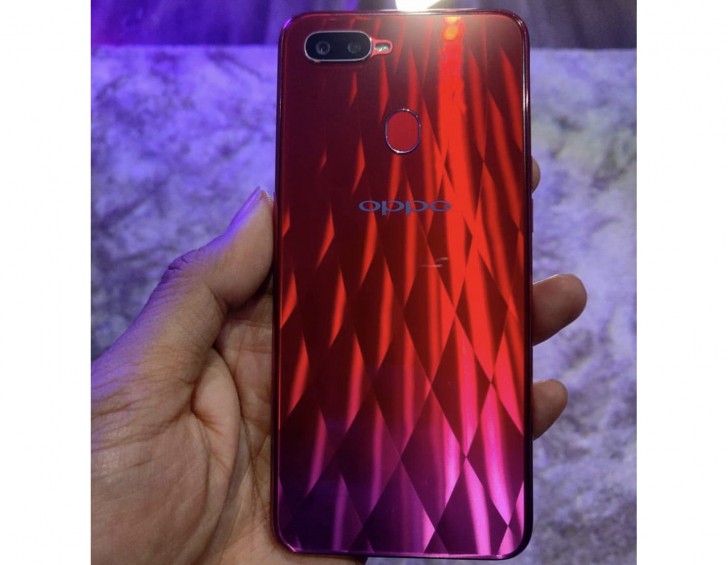 Oppo F9 launch date is expected to be 15 August.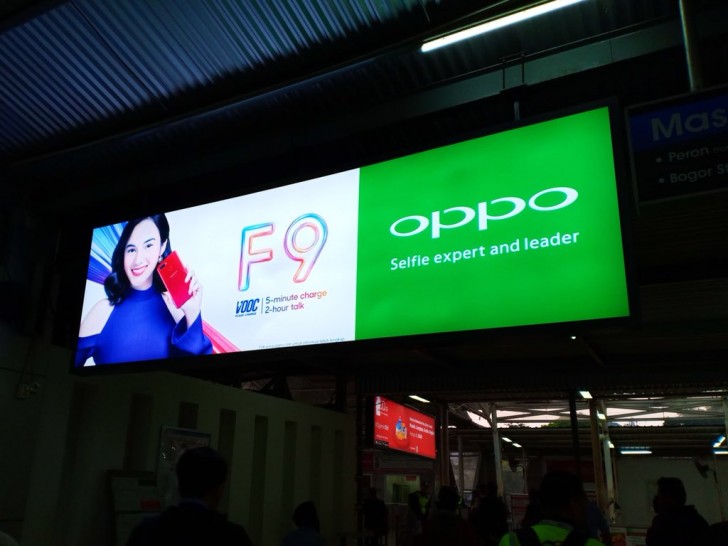 All the three teasers of the Oppo F9 have the same water-related theme. This water-related theme suggests that the phone will have waterproofing with at least IP67 compatibility. We all know that all the F-series are selfie-driven. Oppo F9 will feature a small cutout with at least 25 MP snapper. Its small cutout will be same as that of the Oppo F7 which is the current leader of the midrange portfolio.
Here's another Teaser of Oppo F9:
The new teaser of OPPO F9 came with two new images. The first image shows a tide coming at a beach, formed like the Oppo F9 front. Let's have a look at that.
The second image of Oppo F9 shows an underwater cave with a rock neatly positioned to mimic the notch. The image is shown as follows:
In addition to this, Oppo is continuously teasing the notch of the upcoming smartphone Oppo F9. The company also showed its first non-flagship with VOOC that is the Oppo F9 Pro. So, there is a huge possibility that both smartphones will have the same front. There are still no words about the launch date from the Chinese company. The only thing that we know right now is that the company is going to launch the duo in August. The exact date is still unknown to us.
Also Read: Oppo F9 New Teaser Hints a Waterproof Device