PTCL Holds Hajj Balloting at its Headquarters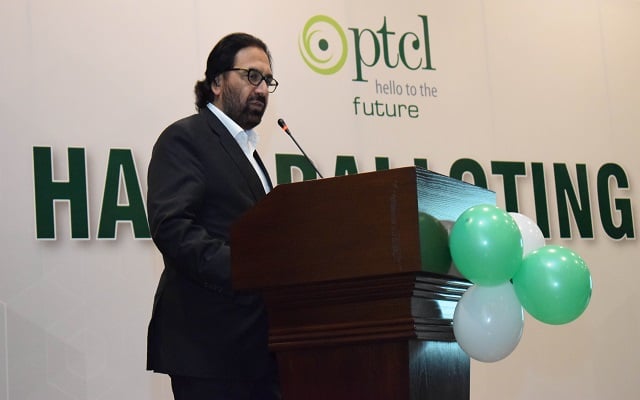 Hajj balloting for 2018 was held at the PTCL HQ in Islamabad on January 16, 2018. Names of PTCL employees from across Pakistan were included in the balloting for finalizing 40 employees and 2 Mehrams of female employees for performing Hajj. PTCL Holds Hajj Balloting at its Headquarters.
Congratulating the successful candidates, Syed Mazhar Hussain, Chief Human Resource Officer (CHRO), said:
"Hajj is a spiritual journey. It provides spiritual purity and the person performing Hajj is bestowed with grace and dignity from Allah. I heartily congratulate those PTCL employees who have been selected to perform Hajj this year as a result of the balloting that was performed in a very transparent manner and I pray that the blessings of Hajj will open the gates of God's mercy for them."
Those PTCL employees who were present at the PTCL HQ during the balloting process also expressed their deep appreciation and thanked the company for the initiative.
PTCL Holds Hajj Balloting at its Headquarters
PTCL sends forty employees every year for the performance of Hajj under the company-sponsored Hajj Scheme. Of these 3 employees represent the management cadre, while 35 employees are from the non-management cadre and 2 female employees, along with their Mehrams.
Due to the limited quota approved by the Ministry of Religious Affairs over the last few years, there were 10 previously selected employees who were still waiting for their turn. In addition to these, a fresh balloting of 30 employees was also held. These included 2 positions reserved for female employees. PTCL would bear the extra expenses of their Mehrams.
Names of PTCL employees included in the balloting are selected on the basis of best performance as agreed with the CBA. The names are selected through the online PMS (Performance Management System) that was introduced in 2017. The final selection is made through computerized balloting in the presence of the PTCL Hajj Balloting Committee.
The final list of Hajj candidates selected for Hajj-2018 included employees of grade-18 (managers) and below. The minimum service length for eligibility is 3 years.