Punjab University Hacking Scandal: Personal Data of PU Lahore Female Students Sold on Deep Web
Yes, you read it right! Personal Data of Punjab University Lahore female students was sold on the deep web. The data included their personal pictures, phone numbers and videos. This is one of the biggest hacking scandals in the history of Pakistan. It is very shocking to know that even hackers have not left the innocent students studying in universities. The website of Punjab Univesity Lahore was hacked and even the residential addresses of female students are leaked. Eight years ago,  a group of students named "The Student Alliance" has defaced Punjab University's official website, with an aim to stop the devolution of HEC. Punjab University Hacking Scandal shows that the Internet is compromising our privacy and even sacrificing our identity.
Punjab University Hacking Scandal-The Biggest Scandal in the History of Pakistan
The data of students of Punjab University Lahore is being sold through bitcoins. According to cybercrime experts,  soon the crime partners will be arrested and special planning is done to arrest them. As the price of Bitcoin is equal to 725,315 Pakistani rupees. It seems some hacker found it as the easiest way to earn money in Pakistan. The worst disadvantage of the internet is that you are always on risk. No doubt, the internet is a blessing but it has also given rise to many problems compromising our privacy.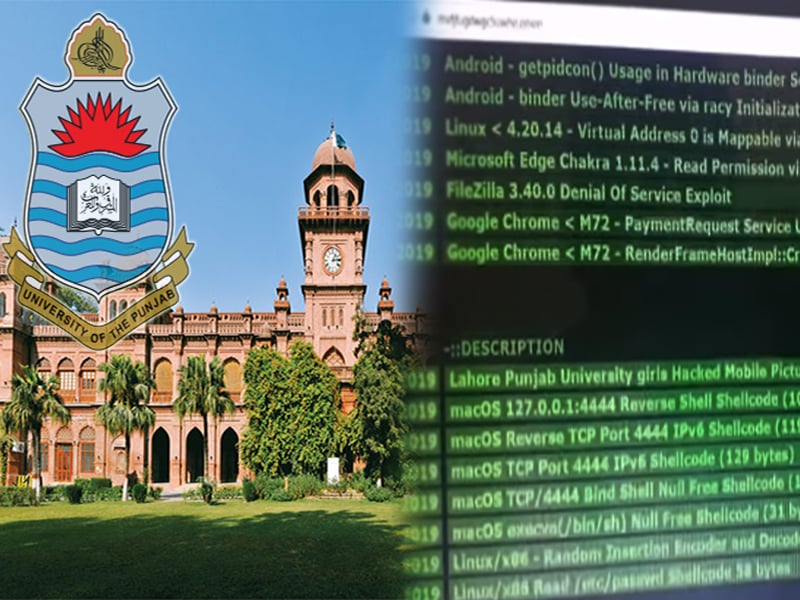 Personal Data of Punjab University Lahore Female Students Sold on Deep Web through Bitcoins
Previously,  the famous Ride-hailing services, Careem, had suffered from a massive data breach affecting 14 Million Pakistani Customers. The hackers had stolen sensitive information like customers' names, email addresses, phone numbers and trip history data.
Need of Laws in Pakistan:
There are currently no laws in Pakistan that protect individuals' data, despite Article 14 of the Constitution guaranteeing that "dignity of man, and subject to law, the privacy of the home, shall be inviolable". There is a need for legislators and courts to consider the right to privacy in the realm of the internet where vast amounts of data on each citizen are stored.
The government of Pakistan launched Cybercrime Bill back in 2017; the bill covers different aspects related to cybercrime. After the implementation of this bill, the government took staunch actions in cybersecurity incidents and make sure proper internet security is provided to every citizen.
On an official level, the government must ensure that data protection and privacy laws are put in place to provide legal relief to citizens whose personal information is misused or breached not only by technology companies but also mobile phone service providers, hospitals, schools, banks, public relations companies and so on. Only in this way proper Internet security can be provided. Further, the government should set standards and protocols of cybersecurity for all corporations and organizations without which they should not be allowed to deal with personal information of citizens.
This is a very serious matter and female students are parents are also confused over this. Let's hope that the perpetrator should be caught and this overall problem is fixed.