QMobile launches B65 Music with Dual Camera in RS. 1825/-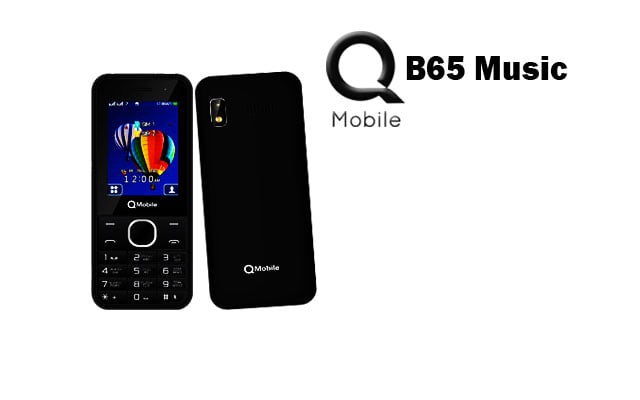 QMobile has lauched another feature phone named B65 Music with and an additional interesting feauture of Dual camera. QMobile launches B65 Music with Dual Camera and with powerful speaker that makes it first choice for music lovers. The 2.4-inch screen on front along soft keypad give ease in use, additionally, QMobile B65 Music has FM Radio, audio & Video player that can play .3gp format videos.
QMobile launches B65 Music with Dual Camera
The QMobile B65 Music is available in three different colors such as blue, white and black. The most attractive feature of this phone is dual camera because feature or low-priced phones never give dual camera so this is new invention of QMobile. Entertainment section in QMobile B65 Music are FM Radio, Audio and Video Player. We can expand its internal memory up to 16 GB with the access of Memory Card. Powerhouse has average power because it contains only 1000 mAh battery. The option of Internet Browser and games are also accessible.
Features and Specifications:
2.4 Inch LCD Screen
Dual Camera
Powerful Speaker
FM Radio
Internet Browser
Audio and Video Player
Battery of 1000 mAh
Memory support up to 16GB
Games
Light Weight
Audio Jack
Bluetooth
Torchlight
3.5mm Audio jack
microUSB port
QMobile is leading the Pakistan smart phone industry from many years because they always give satisfactory performance in their devices. QMobile always bring new features and specification to attract the customers. The low-priced phones of QMobile has also done many wonders in the market. In the last years, QMobile has become major attraction of young customers specially and it is ready to compete the other giant companies.