QMobile launches Bolt a4 and Bolt a2 lite
QMobile launches Noir a4 and Noir a2 lite; the latest smartphones having Android OS. There is very little information about the specifications of the handsets but we'll update you soon. QMobile is promoting its Noir a4 through its TV commercial.
From their commercial it's look like they have created a new series with the name of Bolt for these two smartphones.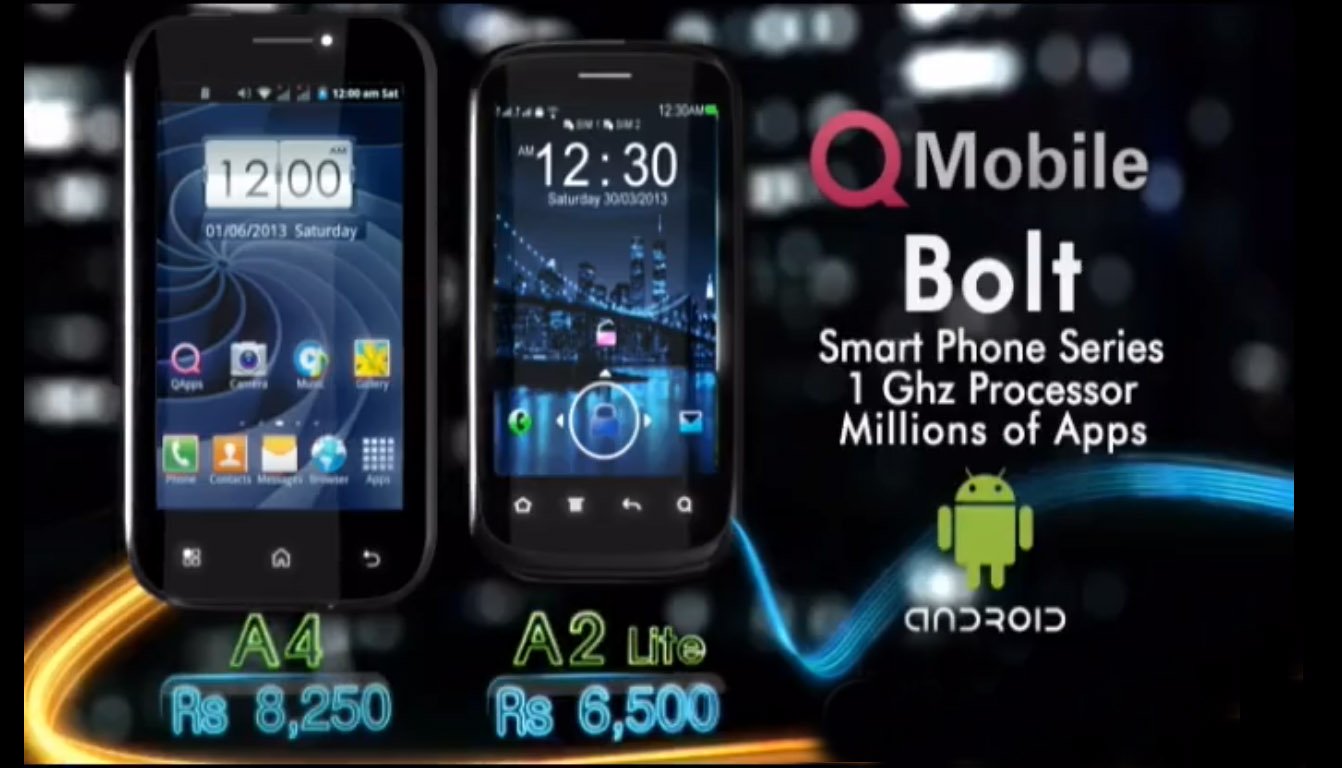 [error]
Bolt Noir A4 Features, Specifications & Price:
[/error] [list style="list4″ color="red"]
Price: 8250 PKR
Processor: 1 GHz
OS: Android
Display: 3.5 Inches Capacitive touchscreen
Memory: microSD Supports upto 32 GB
Connectivity: Bluetooth, Wi-Fi, GPRS, USB and 2G Network
Apps: Youtube, Google Chrome, Instagram, Google Maps, Gmail & Facebook
[/list] [error]
Bolt Noir A4 Features, Specifications & Price:
[/error] [list style="list4″ color="red"]
Price: 6500 PKR
Processor: 1 GHz
OS: Android
Display: 3.5 Inches Capacitive touchscreen
Memory: microSD Supports upto 32 GB
Connectivity: Bluetooth, Wi-Fi, GPRS, USB and 2G Network
Apps: Youtube, Google Chrome, Instagram, Google Maps, Gmail & Facebook
[/list]