Samsung Foldable Galaxy X Battery will Be Curved, 3,000 mAh
The first ever Foldable device of Samsung, Galaxy X is not made official yet, so we keep on getting rumours regarding new designs and other features. Galaxy X will have foldable display panels and is expected to go into mass production this summer. The device is equipped with some extraordinary features such as screen size and huge battery. Samsung Foldable Galaxy X Battery was also in talks as people were curious to know how the company will equip the folding device with the battery.
The company revealed that phone will be ready for an early launch in 2019, till then all other components will be flexible and keep on changing. Samsung Foldable Galaxy X Battery will be folding too just like the device itself. According to a new report, Samsung Foldable Galaxy X Battery will be anywhere between 3,000 mAh and 6,000 mAh.
Samsung Foldable Galaxy X Battery- Everything we Know so Far
It's unclear when the phone will launch, but previous reports claimed that an MWC 2019 announcement is likely for what would undoubtedly become Samsung's most exciting flagship of next year.
Galaxy X will have 7.3″ screen when opened, which will turn to 4.5″ when folded. Here is the curved Battery of Foldable Galaxy X.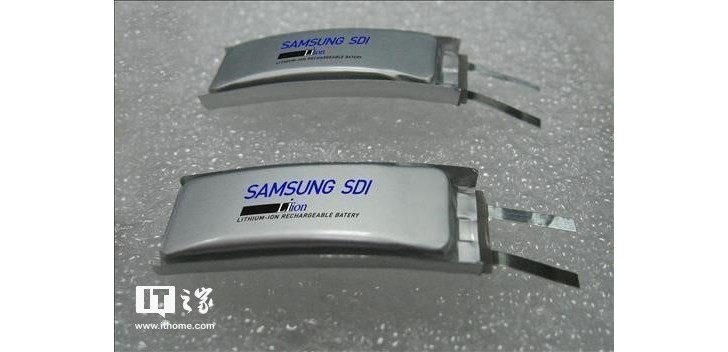 Foldable Galaxy X Battery is developed by Samsung SDI. It is V-shaped and gives a kind of folding effect.
Maybe Foldable Galaxy X will come with Galaxy S10 which is said to have all the extraordinary features. However, Samsung should not launch both the devices together as both are equipped with good features. With a price of $ 2000, let's see how Galaxy X will conquer hearts.
Samsung is not the only player, who is soon to conquer the smartphone market with the Foldable phone. There are other smartphone giants who have joint the Samsung's race such as Huawei, LG, Apple and Motorolla. Thinking out of the box, let us tell you that among the foldable smartphone family, Samsung is the only one to launch Three screens foldable Galaxy X so it will definitely win the market.
Also Read: Samsung Cancelled Ugly Foldable Galaxy X