Samsung Galaxy Fold Redesign Done- All Set to Reach us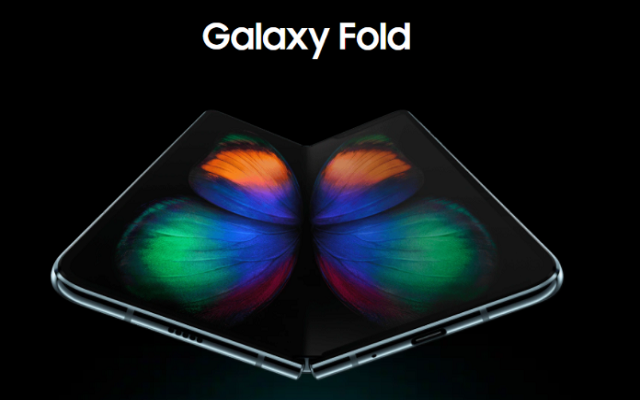 Finger crossed! Samsung Galaxy Fold is ready and will hit the market soon. This news was announced by Samsung Display Vice President Kim Seong-Cheol, who revealed that Samsung Galaxy Fold Redesign is done. So it would be surely authentic, but still, we hope the redesign of Galaxy Fold works marvellously. Earlier due to the screen breakage, we saw a delay in the launch.
Will Samsung Galaxy Fold Redesign make any Difference?
The company has not announced the exact date of the launch. But one thing is expected, the Galaxy Fold will be launched along Note 10 which is all set to show up on August 7, in Newzealand.
While telling about the Samsung Foldable phone. Samsung Display Vice President Kim Seong-Cheol said:
"Most of the display problems have been ironed out, and the Galaxy Fold is ready to hit the market. "The Galaxy Fold, when released, will receive a lot of attention in the market."
Galaxy Fold Specifications:
We have no new information, but as far as we know from our previous information, the device will have the following features:
Two displays. There will be a 4.6-inch 840 x 1960 screen on the outside and a 7.3-inch 1536 x 2152 flexible display on the inside when unfolded.
 Snapdragon 855 processor.
12GB of RAM and 512GB of UFS 3.0 storage.
OS: Android 9 Pie
4380mAh battery
USB type-C port at the bottom
No audio jack.
Two cameras above the flexible display of the handset-10MP f/2.2 sensor and an 8MP f/1.9 sensor
Triple rear camera set up will include a 12MP telephoto camera,12MP wide-angle camera and 16MP ultra-wide angle camera.
Will the Device Perform Better this time?
Just before the launch, Galaxy Fold was sent to many people for testing. However, the results were awful. The screen of royal Galaxy Fold crashed out just after a few days the device was used. Galaxy Fold has two touchscreens, a small one which works when folded and a large tablet kind of screen that turns on when the device is opened. Actually, the larger screen on their Galaxy Fold devices failed. Due to this reason, Samsung had to postpone the launch of Galaxy Fold to monitor screen breakage problem.
Well let's hope Samsung would have fixed the issue, however, when it comes to the company's previous record, it's better we wait and enjoy the show.