Samsung Galaxy Note 10 Launch Date Confirmed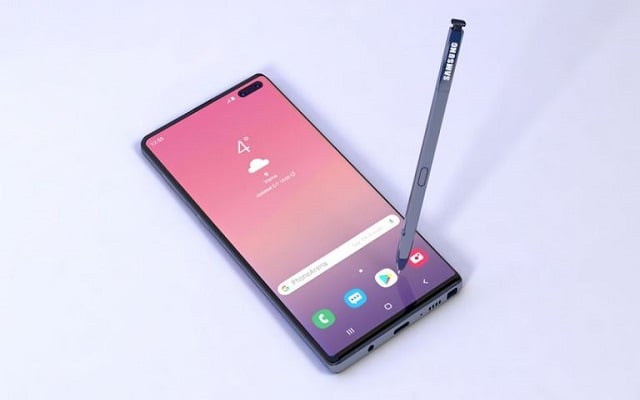 According to rumours from different resources, Samsung is all set to launch Galaxy Note 10 on 10 August 2019. Last year, Note 9 was launched on 9th August, so the dates are somewhat the same. According to the new info, Samsung is planning to launch two devices under the note series this year. One is the Vanilla Note 10 and the other one is Note 10 Pro. Both of these mobiles will have the totally same design, with a slight change i.e.; Note 10 pro will have a larger screen and one more additional camera on the back. Galaxy Note 10 launch date is near however will the device be pleasing?
Samsung Galaxy Note 10 Launch Date is August 10
A few weeks back, we come across renders of Note 10 which were not pleasing at all. People were expecting something good from Samsung Galaxy Note 10 however, with all the leaks are rumours, the excitement level of people is also going down. Previously it was revealed that Galaxy Note 10 would have 64 MP camera, which was later on optimized to a mid-range device.
The already leaked design was not promising as well, and the analyst Max Weinbach has stated that "I think the Note 10 Pro is going to look MUCH worse than people think with current concept designs. Like much much worse." Now leaked Samsung Galaxy Note 10 Camera reveals that he was right.
A new update also revealed that there will be no buttons and headphone jack on both of the devices. However, this news will keep on changing until the device launches. But one thing is for Sure: The device is very near.