Samsung Galaxy S7 : Everything You Need to Know About Samsung's New Flagship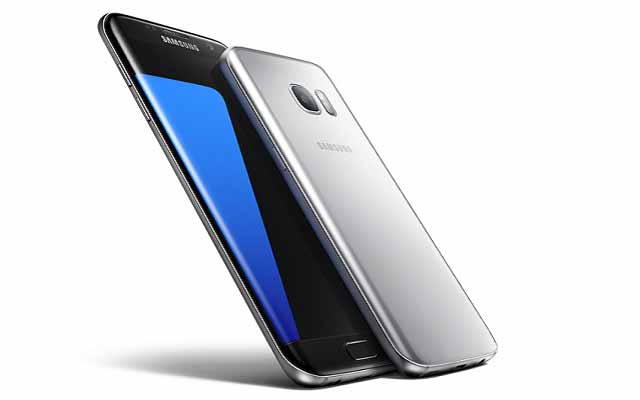 Samsung unleashed their new Galaxy S7 Flagship yesterday at World Mobile Congress. Samsung launched Galaxy S7, Galaxy S7 edge and Edge Plus variants in Barcelona, Spain. All Galaxy S7 variants have really impressive specifications and features. As per rumours, Samsung launched Snapdragon as well as Exynos variant models this time. Here we are going to talk about specifications and features of Samsung's new flagship.
Samsug Galaxy S7: Full Specifications
Samsung Galaxy S7 will have the most advanced specification and features. Let's take a brief look on what are the specifications of Galaxy S7.
Model Name
Galaxy S7
Display
5.1 inch Display (1440 X 2560 Resolution)
(Super AMOLED, Force Touch with  TouchWIZ UI)
Processor
Octa Core Snapdragon 820 / Exynos 8890, 64 bit Chipset
SIM
Nano SIM, Samsung Pay
Protection
Corning Gorilla Glass 5,
IP68 Water & Dust Resistance
GPU
Adreno 530,
~576 ppi pixel density
OS
Android v6.0 (Marshmallow OS)
RAM
4 GB
Memory
32/64/128 GB
Camera
12.2 MP primary camera with BRITECELL Sensors,
8 MP Front facing camera with Dual Video call
Networking
2G, 3G, 4G LTE, HSPA, GSM support
v4.2 Bluetooth, NFC, Wi-Fi, A-GPS, GLONASS
Sensors
Fingerprint, Retina Scanner, Auto HDR, Gyro, SpO2
Accelerometer, Barometer, Proximity, Heart Rate etc.
Battery
3,000 mAh Non-Removable Battery
Release date
February 21, 2016
As per the rumours Samsung has really improved their Galaxy Smartphones with great features and powerful hardware. The phone looks more likely as Galaxy S6
It comes with a 6.9 mm thin ultra-slim design and is dust & water proof (IP68  Standard). Both the Galaxy S7 & S7 Edge have Gorilla Glass 5 protection which is almost unbreakable. It has an improved Force touch display with TouchWIZ UI which give you more customised interface over the phone.
Both phones come with really advanced hardware and software integrations for better performance. Both phones have 3.0 fast charging which enable's your phone to get it fully charged in really short span of time.
Processor:
The Galaxy S7 & S7 Edge are really high end devices. As per leaks Samsung will launch. About the processors we see both Snapdragon 820 as well as Exynos chipset models this time in some regions.
RAM and Storage capability:
Samsung is manufacturing Samsung Galaxy S7 and Galaxy S7 Edge Smartphone's with 4GB RAM. It also have UFC 2.0 feature which will fasten your video recording experience with fast data storage. These phones are available with 32 GB, 64 GB, and 128 GB internal storage. Earlier this year we got many rumours that Samsung can re-introduce micro SD card slot this time. And those rumors were true as Samsung re-introduced micro SD card slot for extra storage upto 200 GB.  We saw that most of customers are not happy with their limited storage mobile phones and wanted this features back with S7 flagship.
Display and design:
Talking about display sizes of these smartphone, Galaxy S7 possess a 5.1 inch SUPER AMOLED display while Galaxy S7 edge have 5.5 inch display. The Edge+ variants comes with 5.7 inch display. All variants have 1440 X 2560 pixels which is QHD. The Galaxy S7 smartphone has beautiful sleek design (6.9 mm) and made of premium quality metal and Force Touch TouchWIZ.
Camera Specs & features:
Earlier it was rumored that Galaxy S7 will have a 23 MP primary camera. But as per actual specs the new Galaxy Smartphone has a 12.2 MP, f/1.7 camera sensors and 8 MP front camera. This looks like quite disappointing as 12 mega pixels is very less as many low end devices these days features comparatively 12-16 MP. But it's not like increasing pixels will help you to capture high quality images as f/1.7 aperture lens which is one of the best camera lens for mobile phones.
12.2 MP have Samsung's in-house camera sensors called BRITECELL which makes it quite remarkable as the phone can shoot 4K videos and can easily beat 20 MP camera of its competitors. This new technology of "BriteCell" was seen at Samsung Electronics 2015 Investors. According to reports this new camera sensors have improved picture quality even when shooting in low light. Earlier we have reported Samsung S7 with ISOCELL camera, but BRITECELL has an upper hand to ISOCELL as its an in-house made.
Fast charging:
The Galaxy S7 have fast charging enabled batteries that can be fully chargeable in no time. The New Samsung Galaxy will be able to get 80% of charging in just 30 minutes.
3D Touch:
The phone has Clear Force display developed by Synaptic which features 3D touch like Apple iPhone. Both devices have pressure sensitive display with improved Force TouchWiz.
E-SIM Cards:
Yes, new generation Galaxy S7 Smartphone have embedded SIM cards, as we are moving towards next level. E-SIM's is the new feature to Samsung S7. With these new SIM cards, you can use multiple networks without changing your SIM's.
Large Batteries:
The Galaxy S7 has a 3000 mAh non-removable battery while the S7 Edge variant is powered by 3600 mAh battery. Comparing this with Galaxy S6 (2550 mAh), this year we got far better Galaxy Smartphone. It is expected to offer approx. 70 hours of music play, 18 hours of video playback and a whole day (24 hours) talk time which is really impressive.
Samsung Galaxy S7 & S7 Edge will be available from March 11th with pre orders starting February 23rd this year. The price is still not confirmed as Samsung has not announced the prices of the new flagship devices. You can also get Galaxy VR for free if you pre-order it before March 10.