Samsung Galaxy W2019 Flip Phone to have Two 4.2-inch screens & More
W don't know much about Samsung Galaxy W2019 Flip Phone but TENAA has revealed some basic information regarding the device and everyone was waiting for it anxiously.
Samsung Galaxy W2019 Flip Phone Coming Soon
The flip phone W2019 will have 4.2-inch" Super AMOLED screen just like its elder brother W2018. The device will also be equipped with a 3,000mAh battery.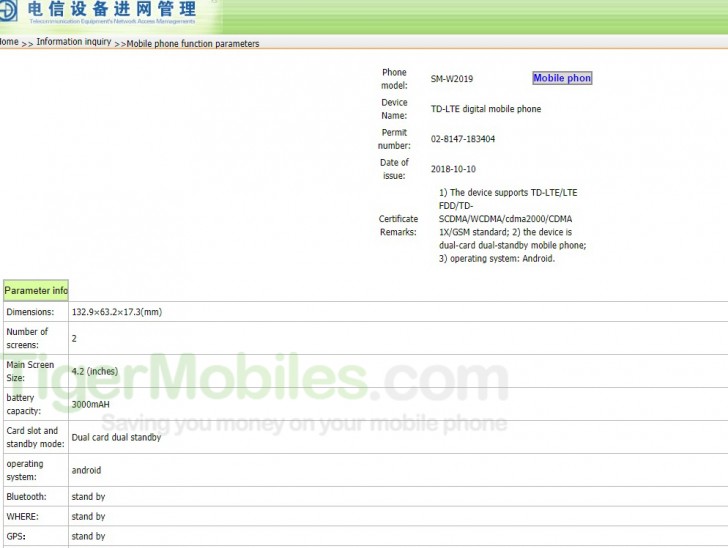 Earlier leaks revealed that the phone with hinges will be packed with dual cameras same as Galaxy Note 9 and S9+. The flip phone of Samsung will have a Snapdragon 845 chipset instead of the Exynos 9810.


Right now it is not evident that when the W2019 will be announced however its premium features revealed that the device will be very expensive, around €2,100, which is around 3 lack of Pakistani rupee.
Right now Samsung is also working on a foldable device which will be launched in 2019. CEO of Samsung's mobile DJ Koh said last month that the foldable Samsung Galaxy F could be unveiled in November. However, according to the latest news the device is gonna appear in 2019. It seems that Samsung is not ready to unwrap the phone next month but it could be expected that might be the company is only prepared to showcase some of the device's specs at Samsung Developer Conference on November 7th.