Samsung is replacing the iris Scanner in Galaxy S10 with this new feature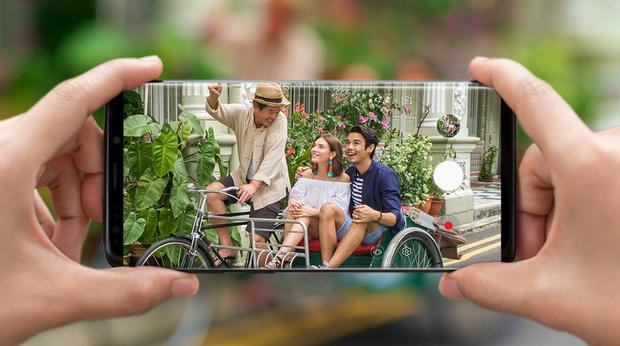 Samsung is going to introduce the new Samsung Galaxy S10 very soon in the market. Reports said that they are thinking to replace the iris scanner feature with an in-display fingerprint sensor. In the list of Samsung Galaxy S10 Features, one flagship feature will be an in-display fingerprint sensor.
Resources have said that the suppliers didn't fulfill the requirements of iris scanner. That's why they are planning to go towards the in-display fingerprint scanner further it will have facial recognition feature also.
Samsung Galaxy S10 Features – Iris scanner
Some resources have reported that Samsung Galaxy S10 models name will be like  "Beyond 0," "Beyond 1" and "Beyond 2." The Beyond 0 and Beyond 1 will have a 5.8 inches' display and with two rear camera lenses while Beyond 2 will have 6.2 inches' screen with the triple camera lens. Prices have not been revealed yet but resources are saying these models will be like mid-range to high-end.
According to report, the size of Galaxy S10 with retaining  5.8-inch and 6.3-inch display sizes will remain the same. However, the physical size of both phone will be reduced slightly as Samsung will cut down top and bottom bezels for the introduction of a notch.
Still, there are six months left for the presentation of Galaxy S10, so we will keep listening to new leaks and information till its launch.
It looks like Samsung is working similar to Huawei because this year Huawei launched three devices Huawei P20, Huawei P20 lite and Huawei P20 Pro. The first two had dual camera lenses while the Huawei P20 Pro has three camera lenses. Let's see how it works for Samsung this time. Do let us know about Samsung Galaxy S10 Features.
Also Read: Samsung is Expected to launch three Galaxy S10 Models, One with a Tripple Camera