Samsung's Android 9 Pie Beta to be Officially Announced
Yesterday, Samsung teased its foldable phone by changing its profile picture on Facebook with a Samsung logo in a folded shape. This is clearly an initial announcement that the device is about to arrive at Samsung's 2018 Developer's Conference scheduled to take place on November 7-8. After leaking it back in September, Samsung has confirmed that Samsung's Android 9 Pie Beta update is just around the corner and will be unveiled at the company's event this week.
Samsung's Android 9 Pie Beta is about to arrive
Samsung Official Developer's Conference app also reveals a "New Galaxy UX" that will be coming with Samsung's Android 9.0 Pie Beta Program. Some weeks back, new screenshots of Samsung Galaxy S9 running Android Pie were leaked.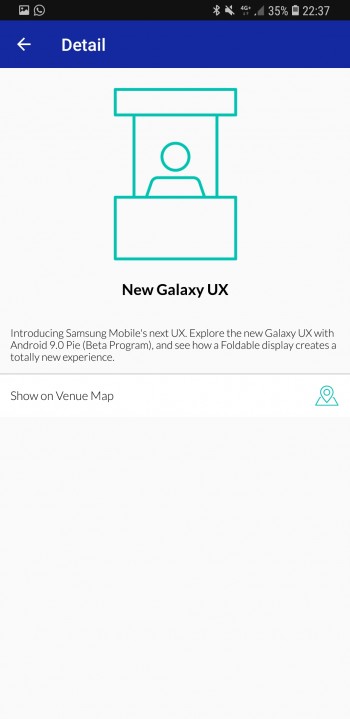 Some changes observed in Samsung UX include a new overall look of the settings and menus, a brand new dark mode, updated interfaces for first-party apps like dialer, messages, clock, and calendar, as well as new full-screen gesture navigation support.
Samsung held beta programs on other Samsung devices in the past but usually launched it for limited numbers of participants. So if you are planning to join Beta, keep on checking the news throughout Samsung's developer's conference.