The 3D Scanner App For Samsung Galaxy Note 10+
Samsung launched a 3D Scanner app for its Note 10+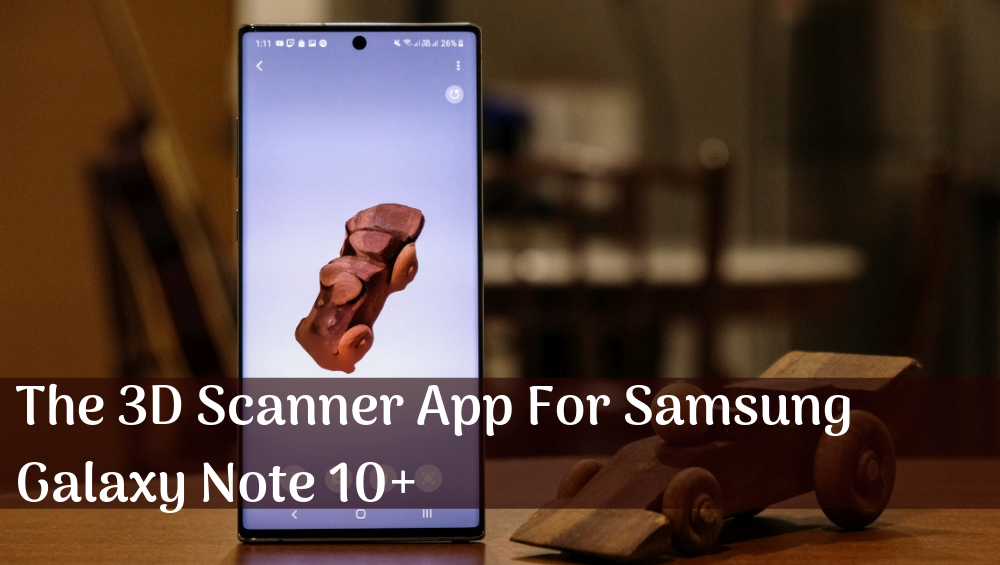 Samsung's new family members Galaxy Note 10 and Note 10+ are now available in many countries of the world. Recently, Samsung launched a 3D Scanner app for its Note 10+. Yes!! It is something different and real. The app uses the ToF (Time of Flight) camera feature to scan the object. Afterward, it will create 3D models. ToF feature is also present in Samsung Galaxy S10 (5G version) and the Galaxy A80. Thereafter, they can also support the app.
The 3D Scanner app is available now at Samsung's Galaxy Store. A user just has to search the name and click on the install. Once the user has installed it, you are able to access via the search bar or use Bixby's vision to open it. For this, the user needs to open the camera, click Bixby Vision and then go to apps panel and sees the wonder.
To create a 3D model, a user requires to scan the real-world object from every possible direction. The surroundings of the objects should be clear. Nothing should present in the background as well. The company suggests that a user can use this application with objects having size 20 to 80 cm. Once the user has captured the 3D model, he can make a GIF out of it. Moreover, it is shareable or editable. It can be added to photos or videos the user has captured in his phone's camera.
However, it is said that this application is not best for professional use. As it does not recognize many real-world objects. This app is exclusively Samsung's and hence can not be applicable to different companies' devices.