There is No 4G like Zong 4G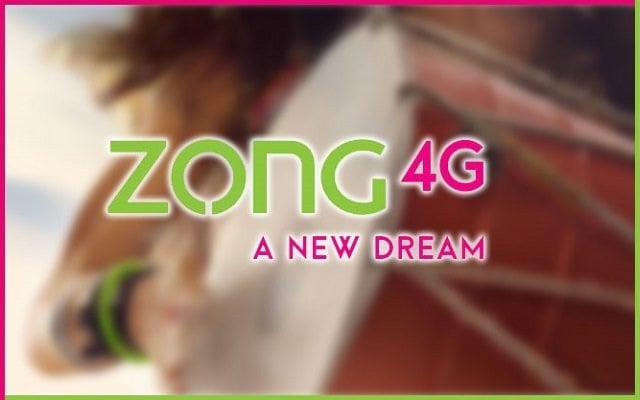 Zong 4G's new TVC is inspiring the masses to aim high for new dreams, live the life to the fullest and experience the true digital lifestyle through the four times faster 4G. Being the pioneer of 4G in Pakistan, Zong 4G has launched it's new television commercial taking the communication shout of "There is no 4G like Zong 4G" to rejoice the 4G leadership in Pakistan.
Zong 4G is the true definition of 4G and through its seamless connectivity it is aiming to empower Pakistani's by opening new horizons for them. Unshackling the chains that bind, the new TVC radiates Zong 4G's platform of New Dream. It continues to deliver on the brand's commitment by glorifying consumer's genuine moments of attaining and fulfilling dreams.
Pakistan's No.1 Data Network Zong 4G
The TVC is a testament to those who live their dreams. Unleashing the power, Zong 4G is the enabler for a digital lifestyle, which is evident in the new commercial. A modern vibe with spontaneity, the new TVC reflects the same. Through the unrelenting and pulsating energy in the TVC, Zong is encouraging to never settle for less and opt for best, be it the best network or anything else.  Thus, to provide the best experience the company continues to strive to enhance the customer experience  to ensure that there is No 4G like Zong 4G.
The commercial is an indication of dreaming new dreams-enabling endless possibilities, dreams do and can come true undoubtedly with Pakistan's No.1 Data Network Zong 4G.
Read Next: Zong 4G Hits More Than 6 Million 4G Subscribers